Priyanthi Dias
Senior Trial Coordinator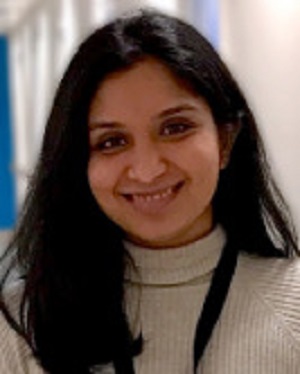 Priya graduated in 2003 from Cardiff University with a degree in Biochemistry. She has worked in a research environment for the last ten years, during which time she completed her PhD in Cardiac Medicine. Having joined the Group in October 2016 as Senior Trials Coordinator, Priya is now able to pursue her passion of working in a more patient-focused research setting.
Tim Martin
Senior Critical Care Research Nurse
Tim has a background of 16 years as a Critical Care Nurse, having worked at the London Chest Hospital, Barts & The London, the Alfred in Australia and UCLH. He has always had an interest in medical knowledge and joined the Group as a Critical Care Research Nurse in October 2015 where he thoroughly enjoys the work involved.
Adam Hewitt Smith
Anaesthetist and Honorary Lecturer at Busitema University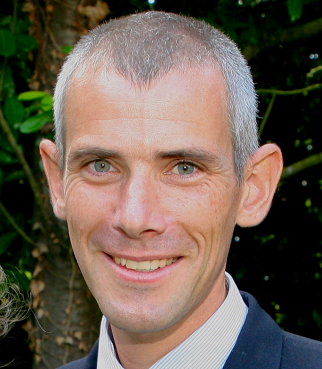 Adam is a UK trained anaesthetist who has been working in eastern Uganda for the last six years. He is an honorary lecturer at Busitema University and together with his Ugandan colleagues has established the country's first BSc training programme in Anaesthesia for non-physician anaesthetists. He is a PhD student at QMUL and lead investigator for the SMARTER trial.
Ana Gutierrez del Arroyo
Senior Postdoctoral Research Fellow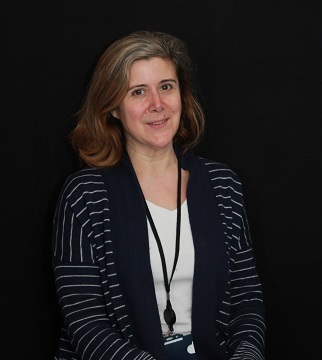 Ana obtained her PhD in 2000 in Biochemistry and Molecular Biology at University Autonoma, Madrid. This explored the mechanism of lymphocyte apoptosis and chemotherapy. Postdoctoral work includes cellular senescence and cell cycle regulation at London Cancer Research Institute; mechanisms of Myeloproliferative disorders and Sepsis-Induced Immunoparesis at UCL, and organ dysfunction in perioperative Medicine.
Angela McNelly
Post-doctoral Scientist
Angela gained a degree in Natural Sciences from the University of Cambridge, and her PhD in Cellular Chemotherapy from the University of London. She additionally has a Masters in Clinical and Public Health Nutrition. Her research includes the IVC trial and is currently investigating a potential role for ketones as an alternative source of energy during critical illness.
Ann Thomson
PCTU Senior Trials Manager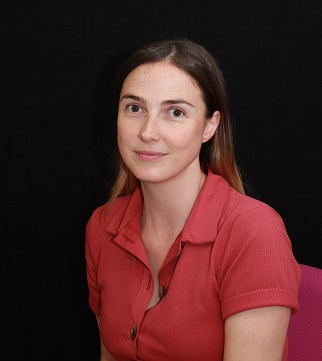 Ann has an MSc in Public Health Nutrition from the University of Westminster. Her research interests include pragmatic interventions in the NHS; the practical day-to-day management of research; methodological research; nutrition, obesity, quality improvement and primary care. She has over 6 years' experience in managing trials and currently manages two trials with Professor Pearse: EPOCH and OPTIMISE II.
Akshaykumar Patel
Statistican/NIHR Pre-doctoral Research Fellow
Akshay graduated from the University of Leicester with a BSc in Mathematics and completed an MSc focused in Medical Statistics at the London School of Hygiene and Tropical Medicine (2015-17). He went on to work at The Intensive Care National Audit & Research Centre. Akshay is our lead statistician on large-scale observational studies and clinical trials.
Alex Fowler
Junior Doctor and NIHR Doctoral Research Fellow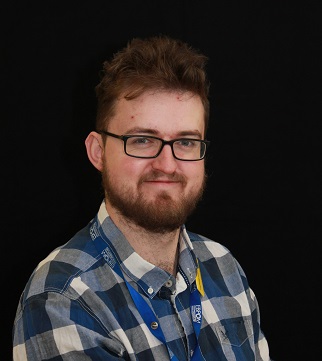 Alex is studying the epidemiology of high risk surgical patients in the NHS. He started working with the group while a medical student, graduated from Barts and the London School of Medicine and Dentistry in 2015, and worked as a clinical research fellow in the critical care unit prior to starting his PhD.
PubMed - Google Scholar - Twitter - Email
Fatima Seidu
Critical Care Research Nurse
Fatima graduated in 1999 with a degree in Nursing from Duisburg/Germany. She has more than 20 years of experience working in anaesthetics and critical care in Germany, and since 2007 at the Royal London Hospital (UK). In 2017 she obtained her MSc in Public Health and worked in Accra/Ghana, in various health related projects, set up to support the underprivileged population. This is where her interest in research was enhanced. Fatima decided to continue on this path and joined the team in July 2020.
Fred Bulamba
Senior Lecturer at Busitema University
Dr Bulamba is a Senior Lecturer at Busitema University in Eastern Uganda. His research interest is perioperative medicine. Fred's current project, the 3D PPH study, is focused on postpartum hemorrhage, a condition that is still killing many women globally.
Jack Eldridge
Clinical Research Fellow
Jack completed his medical degree at Brighton and Sussex Medical School in 2017. Since graduating he has mainly worked in acute care specialties. He is interested in the use of new technologies within critical and is exploring whether cytokine filters could be used as a therapy post major trauma.
Luke Flower
Clinical Research Fellow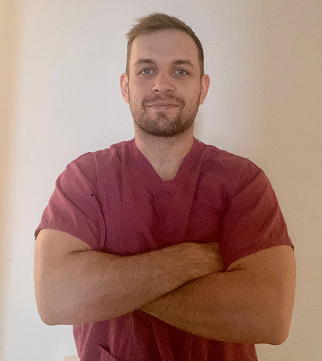 Luke completed his undergraduate medical training at the University of Bristol in 2016. He is currently a trainee in anaesthesia within the London deanery. His research interests include critical care associated muscle wasting, lung injury and cardiogenic shock.
Nicola Justine Vickery
Clinical Research Fellow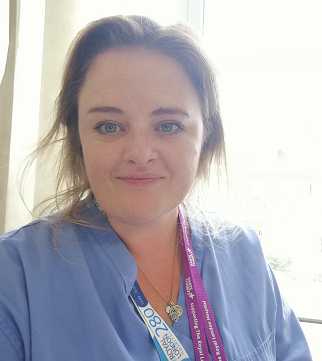 Nicola is a South African trained specialist anaesthetist who has been involved in NGO projects and has worked under Prof Biccard at the University of Cape Town. She joined the Group in 2020 and splits her time as a consultant in anaesthesia and critical care with ongoing work as a clinical research fellow within the Group. Her interests lie in pragmatic clinical trials and global surgery in low- and middle income countries.
Salma Begum
Trial Coordinator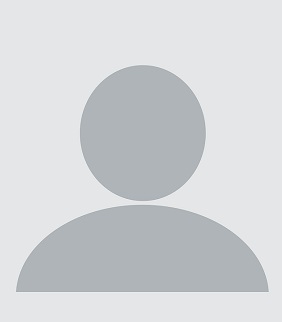 Salma graduated from The Open University in 2016 with a degree in Biological Sciences. She helps coordinate the SPACE trial and collects data and follow ups for the other research trials run by the Group.
Sarah-Jane Turner
PhD Research Scientist
Sarah-Jane Turner graduated from the University of Dundee in 2015 with a BSc Hons Neuroscience, where she also undertook research into the development of novel monoclonal antibodies for the treatment of cancer at the Jacqui Wood Cancer Institute. Based at the WHRI since 2016, she works in the Gareth Ackland group completing her PhD on the epigenetics of sepsis. Project funded by the National Institute of Academic Anaesthesia.
Tasnin Shahid
Trial Coordinator
Tasnin graduated in 2018 from King's College London with a degree in Biomedical Science. Her interest in clinical trial research led her to join the group in November 2018 as a research assistant. She mainly works on coordinating the international OPTIMISE II trial but also provides support for other studies within the research group.
Tim Stephens
PhD Candidate and Intensive Care Nurse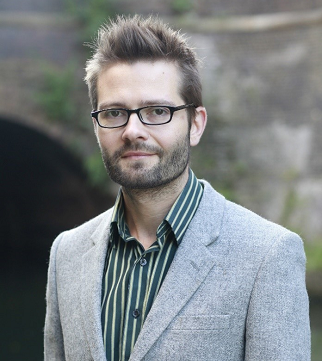 Tim graduated from Oxford Brookes University in 1999 with a BA in Nursing and obtained his MSc in Global Health in 2010 from UCL. He had a national role as co-lead in the EPOCH Trial, and the Chole-QuIC improvement collaborative and advises for the Emergency Laparotomy Collaborative. His research is focussed on understanding on how complex interventions, such as quality improvement programmes or implementation interventions, can be better deployed and evaluated within perioperative care. Tim continues to work clinically and as a simulation/team trainer.
PubMed - Google Scholar - Twitter - Email
Thomas Davies
NIHR Academic Clinical Fellow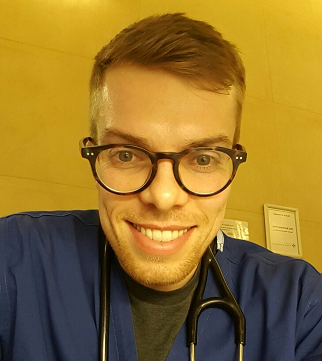 Tom graduated from Nottingham University in 2013. He is currently a speciality registrar in anaesthesia within the London deanery. He is interested in nutrition, metabolism and rehabilitation following critical illness and major surgery with a particular focus on improving functional outcomes for patients.
Yize Wan
Clinical Lecturer in Anaesthesia and Intensive Care Medicine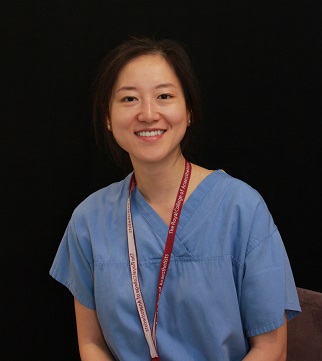 Yize completed her medical studies and PhD at Nottingham University. She is currently a specialty registrar in anaesthesia and intensive care medicine within the London deanery. Her research interests are using epidemiological methods to investigate predictors of poor outcomes following surgery and critical illness.