Professor Feng J He, PhD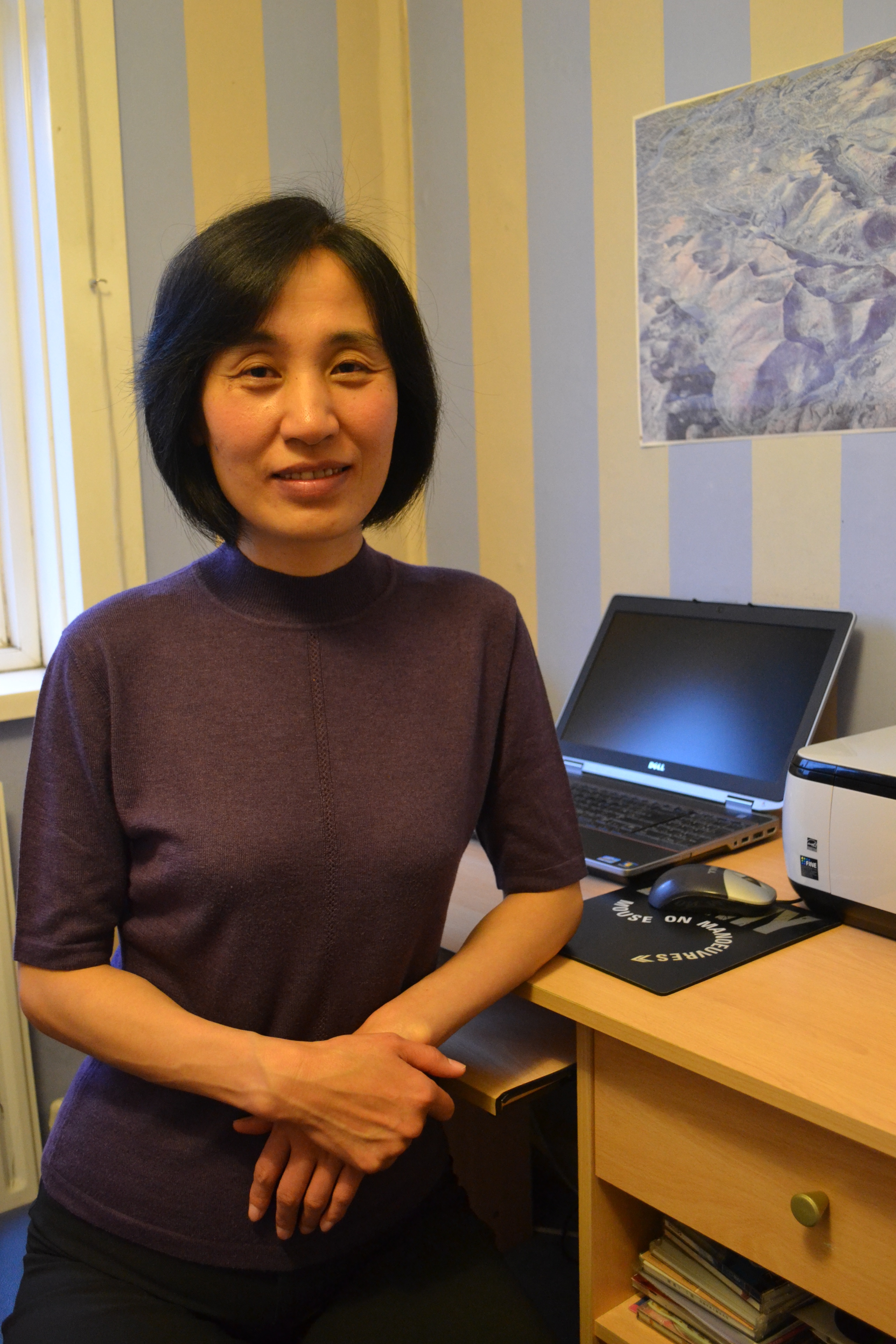 Professor of Global Health Research
Centre: Centre for Public Health & Policy
Email: f.he@qmul.ac.uk Telephone: +44 (0) 20 7882 6266
Profile
My research focuses on nutrition and global health, particularly on reducing dietary salt, sugar and saturated fat intake at the population level to prevent non-communicable diseases.
I qualified as a physician in China. After two years working in clinical posts, I went for postgraduate training in Cardiovascular Epidemiology and worked on various projects on the monitoring and prevention of cardiovascular disease for several years in China.
In 1996, I came to the UK and joined Professor Graham MacGregor's team at St George's University of London. I obtained my PhD degree in 2002. Since then, I have been doing research on the role of dietary salt and potassium intake, as well as the consumption of fruit and vegetables, in regulating blood pressure and preventing cardiovascular disease.
In 2009, I joined the Wolfson Institute of Preventive Medicine at Barts and The London School of Medicine and Dentistry, Queen Mary University of London. I have continued my research on salt and, more recently, extended my research to reducing population sugar and saturated fat consumption to prevent non-communicable diseases.
I am now Deputy Director of the NIHR Global Health Research Unit Action on Salt China (ASC) at Queen Mary University of London and have been leading various research and public health programmes to reduce salt intake in China, as well as in Malaysia.
Research
Research Interests:
School-based education programme to reduce salt intake in children and their families: Scaling-up in China (EduSaltS).
App based education programme to reinforce and maintain lower salt intake (AppSalt) in schoolchildren and their families in China.
Community-based intervention programme to reduce salt intake in China.
Restaurant interventions for salt reduction in China.
Reducing salt content of food consumed outside the home and setting salt reduction targets in Malaysia.
Developing salt reduction toolkit and establishing salt targets in the Eastern Mediterranean Region.
Comprehensive workplace intervention for cancer prevention (WeCan) in China.
Publications
Please click through to see a complete list of Feng's publications.
Featured publications
He FJ, Zhang P, Luo R, Li Y, Sun Y, Chen F, Zhao Y, Zhao W, Li D, Chen H, Wu T, Yao J, Lou C, Zhou S, Dong L, Liu Y, Li X, He J, Wang C, Tan M, Song J, MacGregor GA. App based education programme to reduce salt intake (AppSalt) in schoolchildren and their families in China: parallel, cluster randomised controlled trial. BMJ 2022;376:e066982.
Ma Y, He FJ, Sun Q, Yuan C, Kieneker LM, Curhan GC, MacGregor GA, Bakker SJL, Campbell NRC, Wang M, Rimm EB, Manson JE, Willett WC, Hofman A, Gansevoort RT, Cook NR, Hu FB. 24-Hour Urinary Sodium and Potassium Excretion and Cardiovascular Risk. N Engl J Med. 2022;386:252-263.
Song J, Brown MK, Tan M, MacGregor GA, Webster J, Campbell NRC, Trieu K, Mhurchu CN, Cobb LK, He FJ. Impact of color-coded and warning nutrition labelling schemes: a systematic review and network meta-analysis. PLoS Med. 2021;18:e1003765.
He FJ, Tan M, Ma Y, MacGregor GA. Salt Reduction to Prevent Hypertension and Cardiovascular Disease: JACC State-of-the-Art Review. J Am Coll Cardiol. 2020;75:632-647.
Huang L, Trieu K, Yoshimura S, Neal B, Woodward M, RC Campbell NRC, Li Q, Lackland D, Leung AA, Cheryl A. M. Anderson CAM, MacGregor GA, He FJ. Effect of Dose and Duration of Dietary Sodium Reduction on Blood Pressure Levels: Systematic Review and Meta-analysis of Randomised Trials. BMJ 2020;368:m315.
Supervision
Mhairi Brown: An evaluation of reformulation policy in the UK: the successes, barriers and opportunities for salt and sugar reduction. Start date: 12 October 2020.
Roberta Alessandrini: Reducing total and saturated fat for lowering food energy density: potential health impacts of a gradual reformulation strategy in the UK. Start date: 8 January 2018.
María Isabel Valero Morales: Salt intake in Mexico and a pilot salt reformulation programme. Start date: 1 October 2019.
Dr Manish Saxena: Title to be confirmed. Start date: 24 September 2021.