Yioryos Makedonis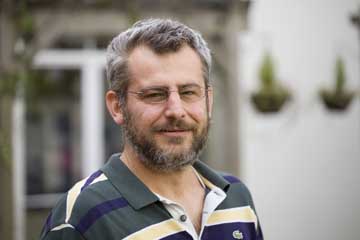 Reader
Email: y.makedonis@qmul.ac.ukTelephone: +44 20 7882 8834Room Number: GC401Office Hours: Tuesdays 3:10pm - 5:10pm. For appointments use the link below in the Profile
Profile
Book an Appointment for either in-person or on-line meeting via Microsoft Teams
Research keywords: Macroeconomics, Financial Economics, Development Economics, Political Economy.
Yioryos is a Reader in Economics Education at Queen Mary University of London primarily teaching mathematics. He also teaches financial economics and is Director of the MSc Banking programme.
His research interests include Financing economic development and environmental related projects, as well as, the regulation of financial institutions.
He frequently travels on behalf of the School of Economics and Finance building teaching partnerships and research links with Economics departments in universities, mainly in Asia.
Yioryos holds postgraduate qualifications from Birkbeck, University of London and the University of Kent at Canterbury.
Research