Dr Panagiotis Koutroumpis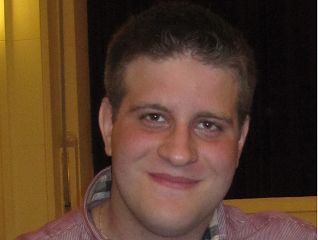 Visiting Lecturer
Email: p.koutroumpis@qmul.ac.ukTelephone: +44 20 7882 5872Room Number: GC332Website: https://www.pkoutroumpis.com
Profile
Dr. Panagiotis D. Koutroumpis is a Visiting Lecturer in the School of Economics and Finance at Queen Mary University of London and previously a Researcher at London School of Economics and Political Science (LSE).
Dr. Koutroumpis holds a BSc in Business Administration from Athens University of Economics and Business, a MSc in Finance and Accounting and a PhD in Financial Economics from Brunel University London. He has been awarded the Postgraduate Teaching Award for the academic year 2015-2016 from Queen Mary University of London and the Dean's Prize for Innovation and Impact in Doctoral Research (2016) from Brunel University London.
His main research interests span across four disciplinary areas, including Development Economics, Econometrics, Economic History and Political Economy. His current research focuses on the impact of financial development and political instability on growth. Moreover he conducted research on the inflation convergence in the Economic and Monetary Union (EMU) as well as in-depth analysis of financial (dis)integration in the euro area for the European Parliament. Geographically his research focuses on East Europe (including Greece), the European Union, Latin America and North Korea. He has expertise in applied econometrics and empirical finance. He is currently working on a number of projects on measuring inflation persistence, modeling and forecasting commodity prices as well environmental phenomena.
Research
Publications
Hatgioannides J., Karanassou M., Sala H., Karanasos M. & Koutroumpis P., (2018) "The Legacy of a Fractured Eurozone: the Greek Dra(ch)ma", Recently accepted manuscript in Geoforum.
Karanasos M., Koutroumpis P., Hatgioannides J., Karanassou M. & Sala H., (2017) "Seven Years of Austerity and the Greek Dra(ch)ma: Three Economists' Views and a Comment", Book Chapter In: Bournakis I., Christopoulos D.K., Tsoukis C. (Eds.), "Greece in the Maelstrom: On the Political Economy of the Crisis". Palgrave Macmillan.
Macchiarelli, C., Koutroumpis, P., (2016) "The Current State of Financial (Dis)integration in the Euro Area: In-Depth Analysis". IP/A/ECON/2016-03, PE 587.314. European Parliament, Policy Department A: Economic and Scientific Policy, Brussels, Belgium.
Karanasos, M., Koutroumpis, P., Karavias, Y., Kartsaklas, A., & Arakelian, V., (2016). Inflation Convergence in the EMU. Journal of Empirical Finance, 39, pp.241-253.