Dr Luigi Ventimiglia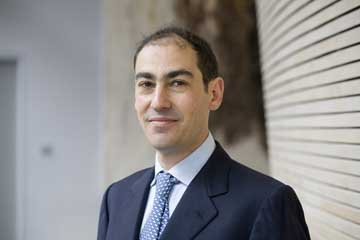 Senior Lecturer
Email: l.ventimiglia@qmul.ac.ukTelephone: +44 20 7882 8249Room Number: GC506Office Hours: Tuesday: 10am - 12am
Profile
Luigi has been an Investment Manager for 10 years in London and Boston. He has invested on behalf of institutional clients in the sovereign, credit and currency markets through a broad range of alpha strategies including hedge funds.
He holds a BSc in Mechanical Engineering (Bologna), a MSc in Financial Economics (London) and a PhD in Economics (London). He lectured finance, macroeconomics and econometrics (undergraduate and postgraduate) at City University and at the School of Oriental and African Studies.
Luigi's research interests and publications focus on:
Macroeconomics and finance of developing countries. Commodity markets and development policies for commodity-dependent countries.
Various forms of inequality
Education
History of economic thought
Luigi is Senior Fellow of the Higher Education Academy and founder of Teaching with Historical Perspectives (THP).
Research
Publications
Chatzivgeri E., Mumtaz H., Tavasci D., Ventimiglia L. (2019) "Common and country specific factors in the distribution of real wages", Economics Letters 184
Tavasci D., Ventimiglia L. (eds.) (2018) "Teaching in Historical Perspectives Matters" (Edward Elgar)