Leon Vinokur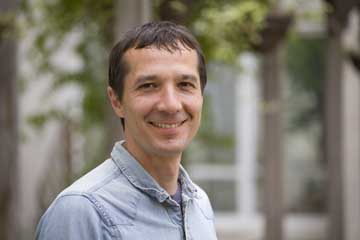 Reader
Email: l.vinokur@qmul.ac.ukTelephone: +44 20 7882 8103Room Number: GC410Office Hours: Wednesday: 11am - 1pm, by appointment only
Profile
Research keywords: Behavioural and Experimental Economics, Financial Economics.
Leon Vinokur is a lecturer and Director of the MSc Law and Finance programme, an interdisciplinary Master degree between the Centre for Commercial Law Studies and the School of Economics and Finance at Queen Mary University of London.
Leon Vinokur is interested in the fields of microeconomics, behavioural finance and environmental economics and policy analysis. He is currently working on understanding how people react to various perception stimuli when making risky decisions.
In recent work he has investigated the impact of institutional constraints, set by the EU Emission Trading Scheme, on the efficiency of the carbon permits spot market using intra-daily data. Specifically, he is interested in seeing how the banking ban and yearly compliance events, when firms are submitting their carbon permits to cover for their yearly emissions, impact on the efficiency and transparency of the EU Emissions Trading Scheme.
He received his PhD in economics from the University of London and his BA from the Hebrew University.
Research