Giulio Fella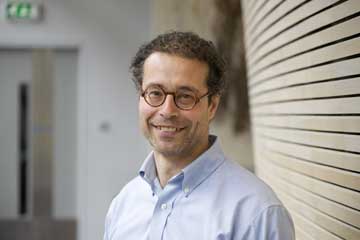 Professor
Email: g.fella@qmul.ac.ukTelephone: +44 20 7882 8823Room Number: GC419Website: http://webspace.qmul.ac.uk/gfellaOffice Hours: Monday: 10am - 12pm
Profile
Research keywords: Macroeconomics, Numerical Methods, Labour Economics, Economics of Crime, Family Economics
Giulio Fella is Professor of Economics at Queen Mary University of London.
He is a Research Fellow at the CEPR (Centre for European Policy Research) and research associate at the Centre for Macroeconomics and the Institute for Fiscal Studies.
His main areas of interest are quantitative macroeconomics and labour economics. He has worked on consumption and wealth inequality, the equilibrium analysis of large-scale policy intervention and the welfare and employment implications of employment protection measures. He has also carried out research on numerical methods, human capital investment and family economics.
He has published in various journals including: The Review of Economic Studies, the Journal of the European Economic Association, the Journal of Monetary Economics and the Journal of Public Economics. His research has been funded by grants from the Nuffield Foundation, Netspar and Norface. He holds a PhD from the London School of Economics.
Research
Supervision
Federica De Pace, Antonello D'Alessandro, Serafin Frache Derregibus, Raphaela Hyee