Francis Breedon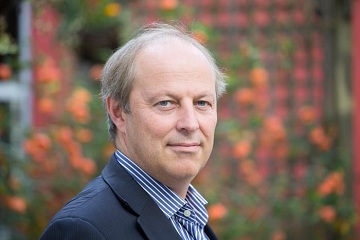 Professor
Email: f.breedon@qmul.ac.ukTelephone: +44 20 7882 8845Room Number: GC524Website: http://webspace.qmul.ac.uk/fbreedonOffice Hours: Tuesday 11am - 12pm and Friday: 11am - 12pm
Profile
Research keywords: Financial Economics, Public Economics.
Francis Breedon is a Professor of Economics and Finance at Queen Mary University of London.
His research is primarily focussed on bond and foreign exchange market ranging from detailed microstructure and trading to broader macro policy questions. He also has extensive industry experience both as an FX Strategist and as a consultant to a number of hedge funds, Investment Banks, Central Banks and Ministries of Finance.
Research
Publications
Breedon F., Ranaldo A. (2013)

"Intraday Patterns in FX returns and order flow" Journal of Money Credit and Banking.

Breedon F.,

Chadha J., Waters A. (2012) "The Financial Market Impact of UK Quantitative Easing" Oxford Review of Economic Policy.

Breedon F.

(2012)

"A Variance Decomposition of Index-Linked Bond Returns" Economics Letters.

Breedon F.,

Petursson T., Rose A. (2012) "Exchange Rate Policy in Small Rich Economies" Open Economies Review.
Beber A., Breedon F., Buraschi A. (2010) "Differences in Beliefs and Currency Risk Premia", Journal of Financial Economics.
Public Engagement
Strategic Adviser to Local Government Association on the creation of a UK municipal bond market.