Daniela Tavasci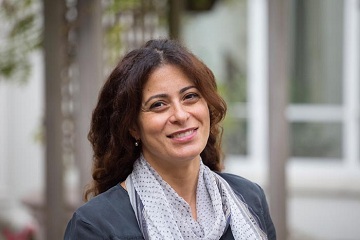 Reader
Email: d.tavasci@qmul.ac.ukTelephone: +44 20 7882 8828Room Number: GC416Office Hours: Tuesday: 10am - 12pm, please check QMPlus for details
Profile
Research keywords: Financial Economics, Development Economics.
Daniela is Reader at the School of Economics and Finance, Queen Mary University of London.
Her research interests are in macroeconomics and finance of developing countries, poverty reduction, history of economic thought and various forms of inequality.
Daniela is Senior Fellow of the Higher Education Academy and founder of Teaching with Historical Perspectives.
She studied in Bologna (BSc in Economics), in London (MSc Development Economics, PhD in Economics), and in Buenos Aires (Flacso, EconomÍa PolÍtica Argentina).
Daniela worked in asset management for seven years.
Research
Publications
Chatzivgeri, E., Mumtaz, H., Tavasci, D., Ventimiglia L.(2019) "Common and country specific factors in the distribution of real wages", Economics Letters, Volume 184, November 201
Tavasci D., Ventimiglia L. (2018) "Teaching the History of Economic Thought: Integrating Historical Perspectives into Modern Economics", Edward Elgar
Fine B., Saraswati J., Tavasci D. (2013) "Beyond the Developmental State", Pluto.
Tavasci D., Toporowski J. (2010) "Minsky, Crisis and Development", Palgrave.