Aniol Llorente-Saguer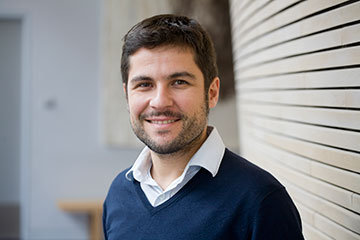 Professor
Email: a.llorente-saguer@qmul.ac.ukTelephone: +44 20 7882 8420Room Number: GC513Website: https://sites.google.com/site/aniolllsOffice Hours: Monday: 10am - 12pm
Profile
Aniol Llorente-Saguer is a Professor in Economics at Queen Mary University of London, specialized in the areas of behavioural and experimental economics and political economy.
His main topic of research has been on voting behaviour and properties of electoral rules. Through the combination of microeconomic theory and experimental methods, he has studied the properties of a number of voting rules to potentially improve collective decision making. He has also studied issues on auctions, tournaments and contests, equilibrium selection and coalition formation.

He received both his PhD and BA in economics from Universitat Pompeu Fabra. Before joining Queen Mary, he held research positions at the California Institute of Technology and at the Max Planck Institute for the Study on Collective Goods, and visited the Hebrew University of Jerusalem and New York University.
Research
Research Interests:
Political Economy
Public Economics
Experimental and Behavioral Economics
Publications
Fehr D., Heinemann F., Llorente-Saguer A. (2019) "The Power of Sunspots: An Experimental Analysis", Journal of Monetary Economics
Bouton L., Llorente-Saguer A., Malherbe F. (2018) "Get Rid of Unanimity: The Superiority of Majority Rules with Veto Power", Journal of Political Economy, 126, 107-149.
Bouton L., Castanheira M.,

Llorente-Saguer A.

(2016) "Divided Majority and Information Aggregation: Theory and Experiment", Journal of Public Economics, 134, 114-128.
Casella A.,

Llorente-Saguer A.,

Palfrey TR. (2012) "Competitive Equilibrium in Markets for Votes", Journal of Political Economy, Vol. 120, No. 4, pp. 593-658.
Hortala-Vallve R.,

Llorente-Saguer A.

(2012) "A Simple Mechanism for Resolving Conflict", Games and Economic Behavior, Vol. 70, No. 2, pp. 375-391.