Andrea Tesei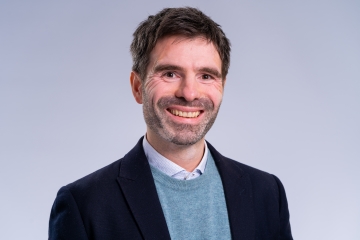 Lecturer
Email: a.tesei@qmul.ac.ukTelephone: +44 20 7882 8840Room Number: GC501Website: http://www.andreatesei.com
Profile
Research keywords: Development Economics, Political Economy.
Andrea Tesei is a Lecturer (Assistant Professor) of Economics at Queen Mary University of London.
Andrea is also a Research Associate at the Centre for Economic Performance (CEP) at the London School of Economics and a Research Fellow at CESIFO (University of Munich).
His main research interests are in applied political economy and economic development. His current research focuses on the impact of mass media on political mobilization and voting, on the relation between natural resource abundance and political stability, and on the influence of racial income inequality on trust formation.
Andrea joined Queen Mary after receiving his PhD from Universitat Pompeu Fabra in 2012.
Research
Research Interests:
Applied political economy

Economic development
Publications
Durante R., Pinotti P.,

Tesei A. "The Political Legacy of Entertainment TV",

The

American Economic Review (forthcoming)
Caselli F., Tesei A. (2016) "Resource Windfalls, Political Regimes, and Political Stability", The Review of Economics and Statistics.
Bruckner M., Ciccone A., Tesei A. (2012) "Oil Price Shocks, Income and Democracy", The Review of Economics and Statistics, vol. 94, n. 2.
Public Engagement
Andrea Tesei's work on the impact of resource windfalls on political stability and economic growth has been covered by the Financial Times and by Vox.eu. His work on the political impact of commercial television has been covered, among others, by Slate, Haaretz, Reuters, La Repubblica and La Stampa.