Published: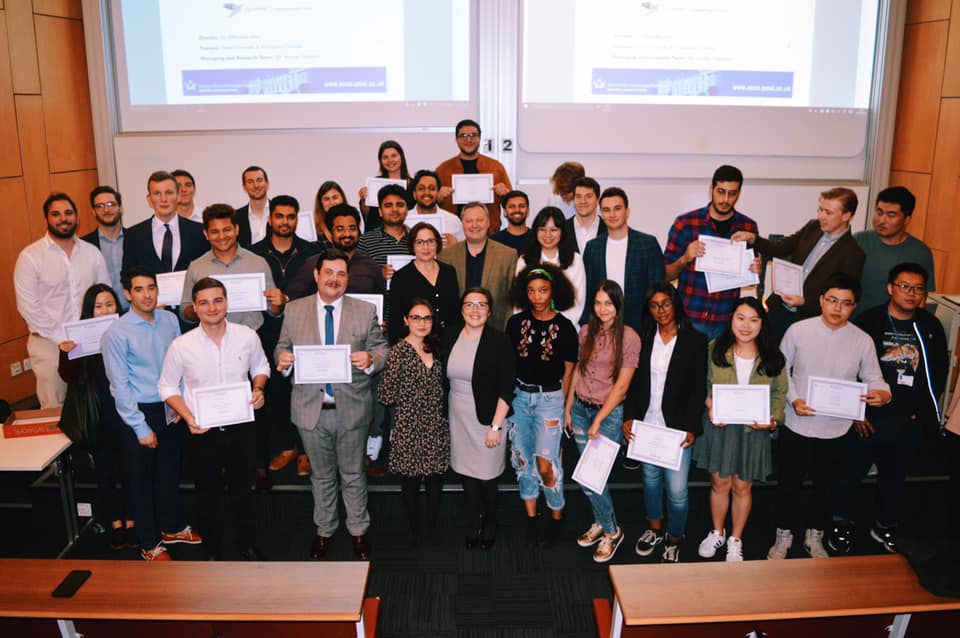 On 9th July, staff, current students and alumni from the School of Economics & Finance came together to celebrate another successful year of QUMMIF activities and the participation of the 2018/19 cohort. Certificates were given out to participants, followed by a drinks reception.
QUMMIF is a student-managed investment fund that currently has responsibility for over £30,000 of investments. While the event celebrated the participation of all students involved in QUMMIF, special congratulations go to the winners of the QUMMIF competition, which took place on 2nd April. Students participating in the competition worked in groups to research and present investment pitches to a panel of judges made up of academics and city practitioners. The winning groups were:
1st prize: Novartis Equity Team
Ayanda Mlengana
Max Vitrotti
Maciej Sikora
2nd prize: Iberdola Equity Team
Justin Francis
Adrian Mendoza
Domantas Butvilavicius
Gregorio Galimberti
3rd prize: Orsted Equity Team
Katrine Stenz Kofoed
Mustafa Berke Erdis
Iain Robertson.