Education Excellence Awards
Published: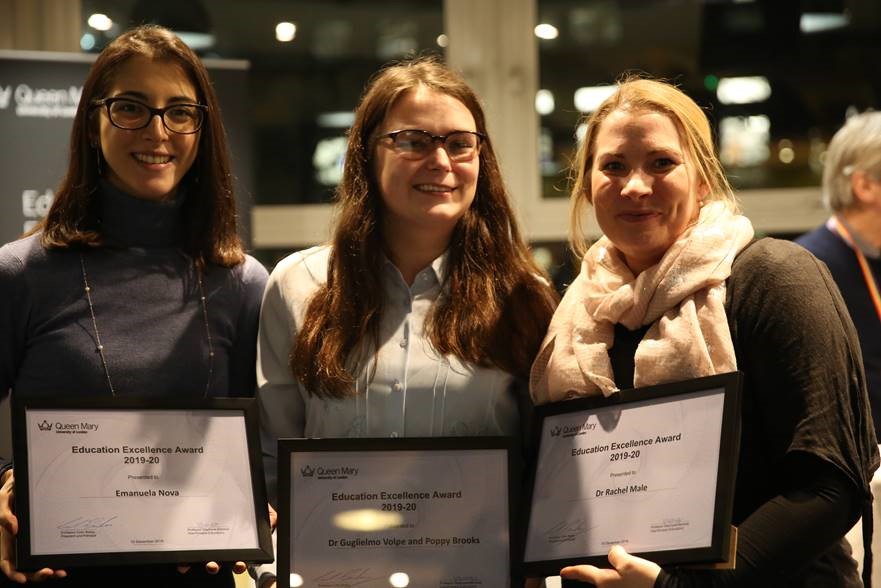 The winners of Queen Mary's new scheme of annual Education Excellence Awards have been announced at a ceremony on campus last night, hosted by Professor Colin Bailey and Professor Stephanie Marshall.
The School of Economics and Finance did very well taking away three awards. Congratulations to our winners:
Guglielmo Volpe and Poppy Brooks for their outstanding dedication to student support in our school.
Rachel Male for the leadership and vision Rachel has brought to the student focussed redevelopment of our undergraduate curriculum including improvements in assessment and feedback
Emanuela Nova for having a significant impact on the cohort of students enrolled on the "with year in industry" degree.