The SEF hires 3 new academics
Published: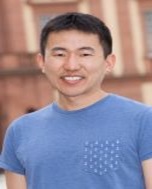 Sang Yoon (Tim) Lee joins QMUL as Reader from Toulouse School of Economics, France. He was an Assistant Professor to Toulouse School of Economics from 2016 to 2018 and for University of Mannheim, Germany from 2011 to 2016. Tim gained his Ph.D. and M.Sc. from the University of Wisconsin-Madison, U.S.A., and B.A. from Seoul National University in Korea.
Primarily a macroeconomist, he combines data and methods from labour and public economics to study the dynamics of inequality, and how it is related to the education, occupations and industries. His work has been published in the Journal of Political Economy, the Economic Journal, and the Journal of Monetary Economics.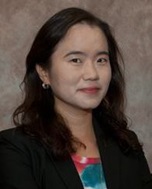 Claire Lim joins QMUL as Professor of Economics from Cornell University. She received her Ph.D. from the University of Pennsylvania. She was on the faculty of the Graduate School of Business at Stanford University and the Department of Economics at Cornell University. She was also a CSDP fellow at the Woodrow Wilson School at Princeton University and a National Fellow at the Hoover Institution.
Her primary interest lies in empirical research in political economy. Her research investigates how characteristics of political environments and the design of government institutions interact with the behaviour of public officials, the conduct of regulated industries, and social welfare. She has conducted such investigations in three contexts: the behaviour of judges in U.S. state courts, regulation of the U.S. energy industry, and government subsidies and pricing in the U.S. health care system.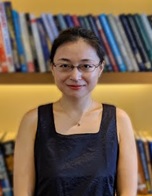 Yu Zheng joins QMUL as a Lecturer in Economics from City University of Hong Kong, where she is an Assistant Professor (on leave). She received her Ph.D. in economics from Washington University in St. Louis and was a Max Weber Fellow at the European University Institute in Florence.
Her research areas are macroeconomics, development and labour economics. Her current research focuses on the economic development in China, in particular the cause and consequences of income inequality and policies of poverty reduction. More generally, she does theoretical and empirical work on economic growth, paying special attention to the aggregate implications of micro-level risks.