20 November 2017
The School of Economics and Finance at QMUL is one of UK's leading economics departments, having ranked 10th in the UK for research power in the latest Research Excellence Framework (REF 2014).
We are home to more than 40 research active faculty, and a vibrant community of PhD students, working in a wide range of research areas, including macroeconomics, microeconomic theory and game theory, applied microeconomics, econometric theory, time series analysis, theoretical and empirical finance, and financial econometrics.
A number of funding streams are available for the School's MRes and PhD programmes in Economics and Finance: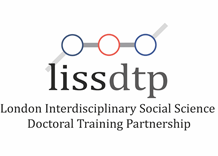 Queen Mary University of London is a partner institution in one of the largest Economic and Social Research Council (ESRC) Doctoral Training Partnerships in the country. The London Interdisciplinary Social Science (LISS) partnership, with King's College London and Imperial College, provides over 50 funded ESRC studentships a year across a range of interdisciplinary areas to applicants meeting the ESRC eligibility criteria. Please visit the LISS DTP website for details of the studentship competition.
The School of Economics and Finance is also able to offer generous financial support to accepted MRes/PhD candidates on a competitive basis. Full and partial 1+3 and +3 funding options are available, and the funding package includes a £20,000 annual stipend and full tuition fee waiver during the PhD years and £16,000 annual stipend and fee waiver in the MRes year.
The deadline for applications to Queen Mary is 5pm (GMT) 15th December 2017. Eligible applicants will then be contacted by the School to work towards the LISS DTP deadline of 31st January 2018.
The application deadline for internal studentships is 5pm (GMT) 31st January 2018.
Studentships are also available to international applicants in collaboration with the China Scholarship Council (CSC) and Higher Education Commission of Pakistan (HEC), please see the 'entry and funding' tab on the School's website for details and related deadlines.
Apply now:
*Programmes eligible for ESRC Funding students only applicants only
Apply now (applicants must hold an MRes Economics or MRes Finance):
For enquiries please contact the School's Research and Joint Programme Manager:
Nick Owen
020 7882 7298
n.j.owen@qmul.ac.uk