Dr Alex Fink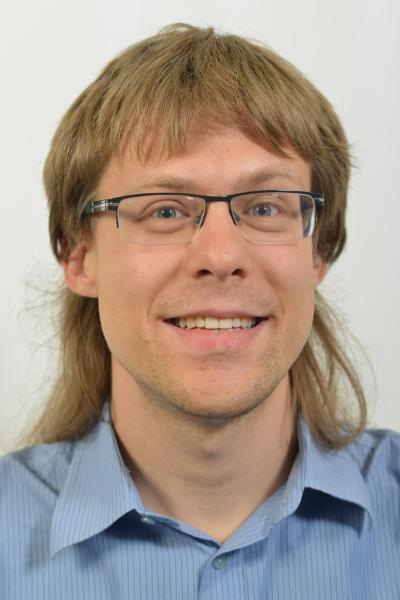 Senior Lecturer in Pure Mathematics / Director of UG Admissions
Email: a.fink@qmul.ac.ukTelephone: +44 (0)20 7882 5520Room Number: Queens' Building, Room: W306Website: http://www.maths.qmul.ac.uk/~fink/Office Hours: Monday: 2.30 - 3.30pm, or by email appointment.
Profile
Alex Fink is Senior Lecturer in Pure Mathematics in the School of Mathematical Sciences. He has interests in combinatorics, algebra and geometry, especially matroid theory and tropical geometry.
Dr Fink holds a PhD from UC Berkeley, and prior to this post has been a postdoctoral researcher at North Carolina State University. His research has been supported by EPSRC. He serves on the editorial board of Theoretical Computer Science A, and was joint chair of the programme committee of Formal Power Series and Algebraic Combinatorics 2017.
Research
Publications
Berget A, Fink A

(2018)

.

Matrix orbit closures

.

nameOfConference

Fink A, Mészáros K, St Dizier A

(2018)

.

Schubert polynomials as integer point transforms of generalized permutahedra

.

nameOfConference

FINK A, GUY RK

(2017)

.

The outercoarseness of the n-cube

.

nameOfConference

Fink A, Rajchgot J, Sullivant S

(2016)

.

Matrix Schubert varieties and Gaussian conditional independence models

.

nameOfConference

BERGET A, FINK A

(2016)

.

Equivalent chow classes of matrix orbit closures

.

nameOfConference

Fink A, Moci L

(2016)

.

Matroids over a ring

.

nameOfConference

Fink A, Rincón F

(2015)

.

Stiefel tropical linear spaces

.

nameOfConference

Fink A, Moci L

(2015)

.

Matroids over a ring

.

nameOfConference

Fink A, Fraenkel AS, Santos C

(2014)

.

LIM is not slim

.

nameOfConference

Fink A

(2013)

.

Tropical cycles and Chow polytopes

.

nameOfConference

Fink A

(2012)

.

Lattice games without rational strategies

.

nameOfConference

Fink A, Speyer DE

(2012)

.

K-classes for matroids and equivariant localization

.

nameOfConference

Fink A

(2011)

.

The binomial ideal of the intersection axiom for conditional probabilities

.

nameOfConference

FINK A

(2010)

.

Valuative invariants for polymatroids

.

nameOfConference