Information for applicants from Nigeria
Welcome!
Queen Mary University of London has a long history of welcoming students from around the world. Over the years, many thousands of international students have graduated from the university and gone on to pursue successful careers. Today, we are home to students from more than 162 different countries and over 45% of our student body come from outside of the UK. This diversity contributes to a lively and welcoming community which should make you feel comfortable and at home.
We are one of the largest colleges of the University of London and one of the few with fully integrated teaching, research and residential facilities. Our setting provides our students with the benefits of both a large campus environment, and the countless academic and social opportunities provided by London.
There are currently over 100 students from Nigeria studying at Queen Mary who are enrolled on a range of degree programmes at both undergraduate and postgraduate levels.
Entry requirements
Undergraduate
Students that have successfully completed A-Levels or the International Baccalaureate will be considered for admissions to our undergraduate degrees.
Please check the grade requirements for your chosen degree programme via the undergraduate study section of our website.
The West African Senior School Certificate (WASSCE/WAEC) is not currently accepted for entry to any of our bachelor degree programmes. However, applicants that have completed the SSCs can be considered for entry to one of our Foundation Programmes. These provide opportunities for students to progress to linked bachelor degree programme one year later, providing that the foundation programme is satisfactorily passed.
For more information regarding our Queen Mary Foundation programmes
We generally accept the WASSCE/WAEC with a minimum of 5 relevant subjects at grade B3.
If you are currently studying another UK foundation programme elsewhere and would like to progress to one of our Bachelor degrees, please get in touch via the contact details at the bottom of the page.
WAEC (WASSCE) English at the relevant level meets Queen Mary English language requirements. WAEC English should have been achieved no more than 5 years from the start date of the Queen Mary course of study.
| | | | |
| --- | --- | --- | --- |
| Qualification | Equivalent to IELTS 6.0 | Equivalent to IELTS 6.5 | Equivalent to IELTS 7.0 |
| WAEC(WASSCE) | C6 | C6 | C5 |
Undergraduate Medicine and Dentistry Admissions
For detailed Medicine and Dentistry entry requirements and instructions on how to apply, please refer to the School of Medicine and Dentistry website.
Please note, the WASSCE/WAEC is not accepted for admission to either our MBBS or BDS programmes.
Postgraduate
Information on the comparability of international qualifications can be found on the Entry Requirements section under the listings for each programme in the course finder. Please note this information is only intended as a guide as the final decision on equivalency of overseas qualifications will be made by the Admissions Office at Queen Mary.
English Language Requirements
Student profiles and Alumni ambassadors
Alumni ambassador
Jide Rotilu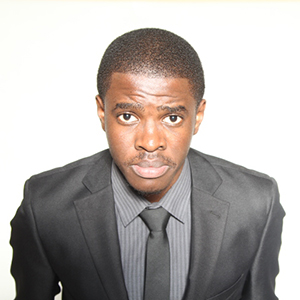 Email Jide
My QMUL experience was a very vibrant and multicultural journey unlike anything I could imagine. I had to choose between going to the University of Pennsylvania (UPenn) and Queen Mary and I chose QML. I am so glad I did. Straight from my arrival I knew I had not made a mistake in applying to such an institution with great heritage. I was accommodated in the "World' famous" Stocks Court where many great things happened from Ping Pong tournaments to Snowball fights. It was a year of rounded development in academics, multicultural relationships, transferrable skills in the workplace and so much more. Talking about academics, the classrooms and the camaraderie/enthusiasm of lecturers were so different to what I've seen in other schools. I was particularly happy with the online discussions with lecturers on the intranet page of the course.
I loved the Careers Center, CV Clinics and Mock Interviews. The emphasis on building students/graduates for careers could never be underestimated and the team there must be praised for their efforts.
From all night studying in the library, to Movie nights at the chapel to parties at Drapers, it was an all round developmental field. I loved the time and I wouldn't change a thing if I was to do it all over again.
Otumba Fred Chima Jr.
Email Fred
My name is Otumba Fred Chima Jr. (Esq), Queen Mary University of London LLM scholar in International Comparative Disputes Resolution 2012-2013 and Centre for Commercial Law Studies (CCLS) scholarship recipient. I am a member of International Centre for Dispute Resolution Young & International (ICDR Y&I), International Bar Association Student Committee and I was also appointed European Peace University (Austria) Scholar, MA Peace and Conflict Studies 2012 and 2013, and an International Chamber of Commerce's International Court of Arbitration (ICC ICA) Legal Intern 2013. I qualified as a legal practitioner, advocate and solicitor of the Supreme Court of Nigeria after successful completion of the Nigerian Laws School vocational training.
Given my background from the oil-rich Niger Delta region of Nigeria, conflict management became an obvious emerging career path for me; not only as a lawyer but also as a dispute resolution/management expert; and quite instinctively, Queen Mary University of London's LLM specialism in Comparative and International Dispute Resolution (encompassing challenging and emerging modules such as International Comparative Commercial Arbitration, Alternative Dispute Resolution (ADR) and International Trade and Investment Dispute Settlement) topics that have now attained economic, political and legal relevance, captivated me, especially, with the current trend of de-emphasis and paradigm shift from litigation to other friendlier but effective hybrid dispute resolution processes in global economies.
My interest in the role of Lead Country Alumni Ambassador began even before I joined QMUL. I benefited from excellent career advice and support I received from the staff in Nigeria Regional Office and having joined, I continued assisting International Regional Manager for Nigeria with promoting the university to other prospective students. I also served as the Vice President Scholarship and Education, Post Graduate Law Student Association and on the Student Staff Representative Committee, representing Postgraduate students, and as a Career Mentor from October 2012 to January 2014, during which time I gained valued experience mentoring students in London.
Overall, the Queen Mary University of London's Centre for Commercial Law scholarship was that catalyst that spurred me on to undertake this LLM. For me, a University of London diploma from QML, a prestigious LLM scholarship, flexible modules, academic and non-academic staff support - these are the dividing lines separating Queen Mary University of London from all the rest. Certainly, with the LLM in Queen Mary University of London, the future buds like a vista into a new global, academic, professional and intellectual horizon.
---
Osayamon Michelle Ogbebor
LLM Commercial and Corporate Law
The Commercial and Corporate Law LLM programme at Queen Mary reflects the in-depth experience of its tutors which in turn has a huge influence on the students. The lectures are conducted in a concise manner allowing one the ability to critically think as a scholar and this is one of the main reasons why I believe the school has achieved high ratings over the years both home (the UK) and abroad.
Queen Mary appealed to me when contemplating what Law schools to apply to for an LLM for various reasons: firstly its high academic reputation; secondly because I wanted the central London student experience considering that I previously had the opportunity of schooling outside the city (Essex); and also because of the diversity of its students in terms of backgrounds. The staff and fellow students are hardworking, eager to relate and help.
Prior to attending Queen Mary, I did my LLB at the University of Essex, which was also a very good experience for me shortly after which, I gained law firm experience at London Bridge. I then went on to graduate from the Nigerian Law School and worked with a couple of companies and law firms in Nigeria. With this came the recognition and need for an LLM in corporate commercial law as this is where my career interests emanate.

Esther Osemudiamen Okogbenin
MSc Mental Health: Psychological Therapies
In Nigeria, I work as a Consultant Psychiatrist at the Irrua Specialist Teaching Hospital, Irrua, Edo State, Nigeria and an honorary lecturer in the College of Medicine Ambrose Alli University, Edo State, Nigeria. I treat patients who have psychological disorders and train students in psychiatry both at the undergraduate and postgraduate level. I also carry out research in interesting topics in psychiatry.

My training in psychological therapies at QMUL has greatly enhanced my skills and improved the psychological interventions I offer to my clients. I am also going to be building capacity in psychological therapies at both undergraduate and postgraduate level. In the next couple of years I am going to be focusing my research on psychological interventions towards becoming a professor of psychiatry. The pursuit of a PhD in psychological therapies is part of my plans.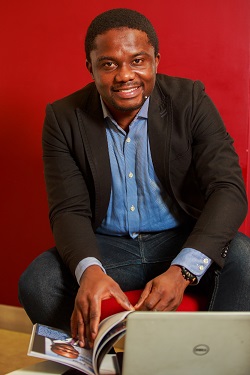 Chukwubuike Onwuzurumba
LLM Law and Economics
Before joining Queen Mary I was a Senior Associate in a commercial law firm in Nigeria. Studying a masters was one of my long-term goals in my professional career plan. I wanted to add a multi-disciplinary value to my practical experience as well as interact with colleagues from around the world
I chose Queen Mary as it is highly well-regarded for legal education and I had been following the UK university rankings. In addition, 2 of my undergraduate classmates studied for postgraduate degrees at Queen Mary and told me of their experiences.
Being a postgraduate student in London is a wonderful experience. London offers everything from a serious academic environment to the most exciting opportunities for relaxation and downtime.
Scholarships and Funding
There are a range of merit-based awards for top performing students available for international students and Science and Engineering Global Excellence scholarships. Further details about these awards can be found here.
We host students from a number of Nigerian scholarship bodies such as the following:
We also have a number of Nigerian Chevening Scholarships each year.
In country representatives
Queen Mary has appointed representatives in Nigeria who can offer advice and assistance with your application to the University.
UKEAS Abuja
Ground Floor, 50, Adetokunbo Ademola Crescent
Osas & Oseji Building, Between UBA and H-Medix
Wuse 2, Abuja FCT. Nigeria
Tel:+234 (0) 9-2906508
Email: abuja@ukeas.com
www.ukeas.com.ng
UKEAS Ibadan
Ile Oridetu 1st Floor
1 Shell Close Onireke
Ibadan. Nigeria
Tel:+234 (0) 9037233489
Email: ibadan@ukeas.com
UKEAS Ikeja
3rd Floor, 76 Opebi Road Ikeja
Lagos, Nigeria
Tel: +234-01-3429059
Email: ikeja@ukeas.com
UKEAS Enugu
Suite B8, First Floor, Bethel Plaza
36 Garden Avenue
Enugu, Nigeria
Tel: +234-7059193156
Email: enugu@ukeas.com
UKEAS Victoria Island
2A Louis Solomon Close, off Ahamadu Bellow Way,
Victoria island
Tel:+234 01 2915972
Email: vi@ukeas.com.ng
UKEAS Port-Harcourt
45 Stadium Road
(Ken-Saro Wiwa Road)
beside FIRS building
Port Harcourt, Rivers State, Nigeria
Tel:+234 (0) 8116 709 992
Email: ph@ukeas.com
UKEAS Kano
Ground Floor (Suite 10A) JBS Plaza
No 375 Civic Centre Road
Kano, Nigeria
Tel:+234 8166575768
Email: kano@ukeas.com
SI-UK Lagos
2 Ahmed Onibudo Street
Victoria Island
Lagos
Nigeria
Phone: +234 8104841013
lagos@studyin-uk.com
www.studyin-uk.ng
SI-UK Abuja
Aduvie International School,
1 Aduvie Close off Aduvie way, Jahi
Nigeria
Tel: +234 8082055733 /+234 9093279115
Email: abuja@studyin-uk.com
www.studyin-uk.ng
Visits to your country
There are currently no planned visits to your country but please check again soon for updates.
Country manager
Anita Walton
Regional Manager - Africa

Global Engagement Office
Marketing and Communications
Queen Mary University of London
Mile End Road
London E1 4NS
Email: a.walton@qmul.ac.uk
Tel: +44(0) 20 7882 6525