Information for Kenyan applicants
Karibu!
Queen Mary University of London has a long history of welcoming students from around the world. Over the years, many thousands of international students have graduated from the university and gone on to pursue successful careers. Today, we are home to students from more than 162 different countries and over 45% of our student body come from outside of the UK. This diversity contributes to a lively and welcoming community which should make you feel comfortable and at home.
We are one of the largest colleges of the University of London and one of the few with fully integrated teaching, research and residential facilities. Our setting provides our students with the benefits of both a large campus environment, and the countless academic and social opportunities provided by London.
There are currently 30 students from Kenya studying at Queen Mary who are enrolled on a range of degree programmes at both undergraduate and postgraduate levels.
Queen Mary's Global Enagagement staff visit Kenya twice a year, details of our next visit can be found on these pages.
Entry requirements
Undergraduate
Students that have successfully completed A-Levels, the European Baccalaureate, or the International Baccalaureate will be considered for admissions to our undergraduate degrees.
Please check the grade requirements for your chosen degree programme via the undergraduate study section of our website.
The Kenyan Certificate of Secondary Education (KCSE) is not currently accepted for entry to any of our bachelor degree programmes. However, applicants that have completed the KCSE can be considered for entry to one of our International Foundation Programmes. These provide opportunities for students to progress to linked bachelor degree programme one year later, providing that the foundation programme is satisfactorily passed
For more information regarding our foundation programmes please click here.
We generally accept the KCSE with grade B in relevant subjects.
If you are currently studying another UK foundation programme elsewhere and would like to progress to one of our Bachelor degrees, please get in touch via the contact details at the bottom of the page.
English Language Requirements
For details on the University of London External Diploma/Degree transfers, please go to the following website
Undergraduate Medicine and Dentistry Admissions
For detailed Medicine and Dentistry entry requirements and instructions on how to apply, please refer to the School of Medicine and Dentistry website.
Postgraduate
Information on the comparability of international qualifications can be found on the Entry Requirements section under the listings for each programme in the course finder. Please note this information is only intended as a guide as the final decision on equivalency of overseas qualifications will be made by the Admissions Office at Queen Mary.
English Language Requirements
Student profiles and Alumni ambassadors
Alumni ambassador
Joseph Gitau Mburu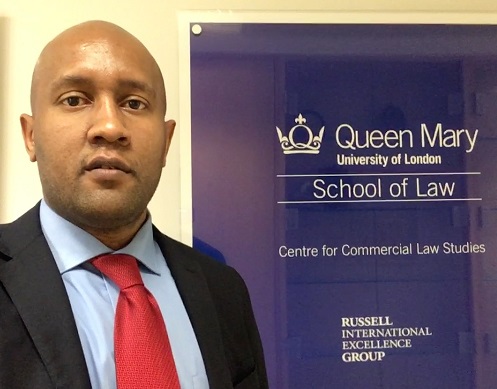 Email: Gitau
I was quite struck when I first read about what the LLM Law and Economics aims to do: to train lawyers think like economists, and economists to think like lawyers! Initially, I was a bit apprehensive since my background is purely in economics and financial sector policy. Looking back though, I don't think I would have made a better choice!
The interdisciplinary approach between law and economics (and allied topics in finance, banking and investments) was absolutely thrilling. I head Policy and Regulatory work at an organisation in Kenya that works with financial industry leaders, government officials and regulators. The twin legal-economics approach allows me to see the legal (and even constitutional) perspectives of policy and regulatory questions. This gives me a very unique and privileged 360 view that most peers (who have law only or economics only backgrounds) do not have.
The faculty was even better. We had some leading lights as leading tutors in particular modules (e.g. Prof. Rosa Lastra, leading central banking expert) and special guests who brought "industry" to the "classroom". To sample a few: Charles Randell, current Chairman of the UK Financial Conduct Authority, advised UK Government when it dealt with Northern Rock, Bradford & Bingley, Royal Bank of Scotland and Lloyds Banking Group during the 2008/09 crisis; Chiara Zilioli, General Counsel of European Central Bank; Lee Buchheit, Senior Partner at Cleary Gottlieb in New York and adviser to Greece and Venezuela's debt restructuring; LSE's Prof. Charles Goodhart, leading expert on central bank and financial regulation.
Lastly, when it comes to finance and financial regulation, what better location to study it than in the City of London! This was complemented by the huge variety of students drawn from different countries and jurisdictions.
---
Yussuf Bashir, LLM Human Rights Law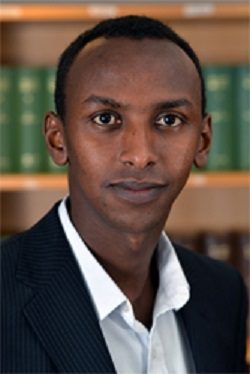 The opportunity for professional and personal development away from my home country has been invaluable. The UK has long been a destination for those seeking to do this from all over the world- I am just following in their footsteps.
Scholarships and Funding
There are a range of awards available for international students including our School of Business and Management, School of Economics and Finance and School of Law Scholarships and Science and Engineering Excellence Awards. For further information about other sources of funding please visit our scholarships and funding section.
We also host a number of Chevening scholars each year at Queen Mary. For further information, please visit this link.
In country representatives

Uniserv
Nairobi
9th Floor, Fortis Tower,
Wood vale Grove,
Westlands
Phone: +254 723 597 445
+254 735 014 549
Mombasa
1st Floor, Kalair Centre,
Opp. Texas Alarms,
Nyali Road
Phone: +254 41 4472104
+254 729 575173
Eldoret
SI-UK
Nairobi
Ground Floor,
Jimkan House, Woodvale Grove
Westlands,
Nairobi 12830-00400
Phone: +254 (0) 755688242/47/53
The British Council provides comprehensive advice on many aspects of study in Britain.
Visit: https://www.britishcouncil.co.ke/
Nairobi
British Council
5 Upper Hill Road
Nairobi
Kenya
Landline: +254 (0)20 2836000
Airtel: +254 732 117000
information@britishcouncil.or.ke
Visits to your country
Country manager
Anita Walton
Regional Manager - Africa
Global Engagement Office
Marketing and Communications
Queen Mary University of London
Mile End Road
London E1 4NS
Email: a.walton@qmul.ac.uk
Tel: +44(0) 20 7882 6525