Information for students from Kazakhstan
Queen Mary University of London has a long history of welcoming students from around the world. Over the years, many thousands of international students have graduated from the university and gone on to pursue successful careers. Today, we are home to students from 162 countries and over 45% of our student body come from outside of the UK. This diversity contributes to a lively and welcoming community which should make you feel comfortable and at home.
We are one of the largest colleges of the University of London and one of the few with fully integrated teaching, research and residential facilities. Our setting provides our students with the benefits of both a large campus environment, and the countless academic and social opportunities provided by London.
There are currently 36 students from Kazakhstan at Queen Mary studying a variety of degree programmes at undergraduate, postgraduate and PhD levels.
Entry requirements
Foundation programmes
For information on applying to study for a foundation course at Queen Mary, please refer to Foundation programmes.
Undergraduate
For information on applying to study for an undergraduate course at Queen Mary, please refer to Undergraduate study
Entry to Pre-Masters
Overall minimum average of 60% or 3 from a Bachelors degree from a recognised university and IELTS 6.0 (5.5 in writing).
For information on applying to study for a Pre-Masters course at Queen Mary, please refer to Pre-Masters study
Postgraduate
Information on the comparability of international qualifications can be found on the Entry Requirements section under the listings for each programme in the course finder. Please note this information is only intended as a guide as the final decision on equivalency of overseas qualifications will be made by the Admissions Office at Queen Mary.
English Requirements
Please see the English language requirements for full details.
Student profiles and Alumni ambassadors
Alumni ambassador
Anel Kudebayeva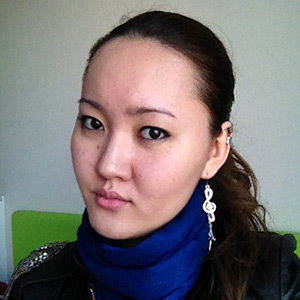 Email Anel
As a recipient of the International Bolashak Scholarship of the President of the Republic of Kazakhstan, I came to study to London four years ago. After completing my one-year foundation course at Queen Mary, I decided to pursue my degree programme here as well. The high-quality teaching standards and excellent facilities were among the many reasons for staying.
Studying Computer Engineering at Queen Mary has given me vast knowledge in a range of software and hardware related modules, which in turn has provided me with a wide range of opportunities.
Throughout my degree I have managed to not only devote my time to studies, but also enjoy my social life and student experience. A great variety of our student clubs and societies have helped me to engage myself in a number of volunteering and sports activities. Being a Course representative in my department for two years and a Student Organiser/mentor for Peer Assisted Study Support (PASS) has improved my interpersonal and transferable skills, has helped me to establish friendly relationships with a lot of interesting people, and improve my course.
To sum up, studying at Queen Mary has been one of the most fascinating and memorable periods in my life. I have made friends for life and learnt lessons that will help me to build my future.
---
Scholarships and Funding
Queen Mary is included among top world universities and our Kazakh students are eligible to apply for Bolashak presidential scholarships.
Queen Mary is a host institution for a number of Chevening Scholarship holders each year. See this link for further details on the Chevening awards.
Queen Mary offers various scholarships to encourage excellent students to study with us. Please see our International Scholarships page for more information.
In country representatives
The British Council provides comprehensive advice on many aspects of study in the UK. Their website includes information on application procedures - including a sample UCAS form, guidance for completing the on-line UCAS application, funding etc.
Visit: www.britishcouncil.org/kazakhstan
Nur Sultan
British Council
6th floor, Renco Building
62 Cosmonaut Street, Chubary District
010000 Nur-Sultan
Kazakhstan
Almaty
British Council
97 Zholdasbekov Street
"Samal-2″, "Samal Towers"
Block A-2, 11th floor
050051, Almaty
Kazakhstan
T +7 (727) 244 41 44
Email: info@kz.britishcouncil.org
Agents:
Students International
Schipok Str 20, office 306-308
115054, Moscow
Tel: +7 495 956 1576
Email: europe@studinter.ru
Web: www.studinter.ru
SI-UK Kazakhstan
"Impact Hub" Offices,
Baizakova street 280, Almaty, 050000
Almaty City
Phone: +7 7786467095 (WhatsApp and Telegram only)
Email: almaty@studyin-uk.com
Web: https://www.studyin-uk.kz/
Visits to your country
Country manager
Josh Ibrahim
Regional Manager - Europe
Marketing and Communications
Queen Mary University of London
Mile End Road
London E1 4NS
Email: europe@qmul.ac.uk
Tel: +44(0) 20 7882 6519