Information for students from Japan
こんにちは
Queen Mary University of London has a long history of welcoming students from around the world. Over the years, many thousands of international students have graduated from the university and gone on to pursue successful careers. Today, we are home to students from more than 160 different countries and over 45% of our student body come from outside of the UK. This diversity contributes to a lively and welcoming community which should make you feel comfortable and at home.
We are one of the largest colleges of the University of London and one of the few with fully integrated teaching, research and residential facilities. Our setting provides our students with the benefits of both a large campus environment, and the countless academic and social opportunities provided by London.
There are currently 52 students from Japan studying at Queen Mary who are enrolled on a range of degree programmes at both undergraduate and postgraduate levels.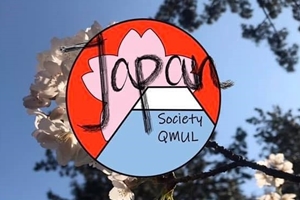 We have a well established Japan Society if you would like to get in touch with any of the current students.
Facebook @QMUL_Japan_Society
Instagram @youkoso_japansoc
Queen Mary has a staff based in South East Asia to support in country promotional activities including fairs and exhibitions. You can get in touch with one of our in country representatives or Country Manager.
Entry requirements
Foundation courses

A good Kotogakko Sotsugyo Shomeisho (Upper Secondary School Leaving Certificate) with grade

B/4 or above for all subjects
For information on applying to study for a foundation course at Queen Mary, please refer to English language and foundation courses.
Undergraduate
UK Foundation or,
Undergraduate bachelor degree year 1 from a recognised university in Japan or,
Associate Degree in a related subject with grade B or above or,
Three A-levels or,
International Baccalaureate (IB) Diploma
Please refer to the prospectus or course page for individual subject A-level and IB requirements.
For details on the University of London External Diploma/Degree transfers.
Please note that students with an associate degree from Japan will be considered for both year 1 and year 2 entry. However, Associate Degree holders with three to five years of related work experience, may be considered for the Postgraduate Foundation Programme.
For information on how to apply for an undergraduate programme at Queen Mary, please refer to undergraduate study.
Postgraduate
We normally consider the following qualifications for entry to our postgraduate taught programmes: Bachelor Degree from selected institutions.

UK 1st class degree: S overall* or A overall**; or 90%; or GPA 3.70 out of 4.00
UK 2:1 degree: A overall* or B overall**; or 80%; or GPA 3.00 out of 4.00
UK 2:2 degree: B overall* or C overall**; or 70%; or GPA 2.3 out of 4.00
*Overall mark is from the grading scale: S, A, B, C (S is highest mark)
**Overall mark is from the grading scale: A, B, C, D (A is highest mark)
Information on the comparability of international qualifications can be found on the Entry Requirements section under the listings for each programme in the course finder.
Please note this information is only intended as a guide as the final decision on equivalency of overseas qualifications will be made by the Admissions Office at Queen Mary.
For information on how to apply for a postgraduate programme at Queen Mary, please refer to postgraduate study.
English language requirements
Student profiles and Alumni ambassadors
Kaoru Kanai
LLM Intellectual Property Law
"I chose Queen Mary almost without any hesitation because Queen Mary had a high reputation especially in IP law and had the wide range of very attractive modules for me, which covered subjects closely related to my works and being and becoming increasingly important to global business operations.
I very much enjoyed studying at Queen Mary. The lecturers gave us high-quality and interesting classes which I miss already. They are quite eminent and busy scholars, however, they are friendly to us and supportive for our researches and future career."
Scholarships and Funding
In country representatives
Queen Mary has staff based in South East Asia but we also have appointed representatives in country to help prospective students submit applications to the university, apply for study visa, look at flights and accommodation, and other services required by our students before they enrol at Queen Mary.
Some of these representative have more than one office around the country. Please visit their website to find the nearest office to you.
TOKYO
BEO Shinjuku
Okada Building, 4F, 1-19-8, Shibuya,
Shibuya-ku, Tokyo, 150-0002
[1-chョーム-19-8 渋谷市渋谷市、東京150-0002, 日本]
Tel: 0081 (0)3-5367 3315
email: study@beo.jp
www.beo.co.jp
SI-UK Tokyo
Takagi Building 3F, Kamiosaki 2−15−14,
Shinagawa-ku, Tokyo
[〒141-0021, 東京都品川区, 上大崎2丁目15-14, 高木ビル3F]
Tel: (+81) (0)3-5272-9143
email: tokyo@studyin-uk.com
www.ukeducation.jp
OSAKA
BEO Osaka
2-9-19 Shibata Kita-ku,
Osaka 530-0012
[大阪府大阪市北区芝田2-9-19 イノイ第二ビル3階]
Tel: +81(0)6-6371-1116
email: osaka@beo.jp, info@beo-study.com
www.beo.co.jp
SI-UK Osaka
Nissei Building East 2F, Shibata 2-2-13,
Kita-ku, Osaka 530-0012
[〒530-0012 大阪府大阪市北区芝田2-2-13 日生ビル東館2F]
Tel: +81 (0)6-6147-5681
email: osaka@ukeducation.jp
www.ukeducation.jp
Visits to your country
Visits and events to your country can be found on Connect with us
As we are not able to travel to meet you in person due to covid, you can book a 1-2-1 session at (local time in Malaysia ie one hour ahead):

Country manager
Siewmang Yee is the Country Manager for the Japan and is happy to help any of our prospective Japanese students with any questions they might have about the university.
Ms Siewmang Yee
Regional Advisor
Email: s.m.yee@qmul.ac.uk
Follow me on Instagram: siewmang.qmul