Information for applicants from Iran
Queen Mary University of London has a long history of welcoming students from around the world. Over the years, many thousands of international students have graduated from the university and gone on to pursue successful careers. Today, we are home to students from more than 162 different countries and over 45% of our student body come from outside of the UK. This diversity contributes to a lively and welcoming community which should make you feel comfortable and at home.
We are one of the largest colleges of the University of London and one of the few with fully integrated teaching, research and residential facilities. Our setting provides our students with the benefits of both a large campus environment, and the countless academic and social opportunities provided by London.
There are currently 30 students from Iran studying at Queen Mary who are enrolled on a range of degree programmes at both undergraduate and postgraduate levels.
Entry requirements
Undergraduate Foundation Courses
The following Iranian qualifications will be considered for entry onto a Queen Mary Foundation course:
Academic:
Diplom-Motevasseteh

(High School Diploma)

with an overall average grade of at least 16/20. For some undergraduate programmes you may be expected to have studied specific subjects.
English:
For information on applying to study for a foundation course at Queen Mary, please refer to our foundation programme webpages.
Undergraduate
The following Iranian qualifications will be considered for entry onto a Queen Mary Bachelor's degree:
Academic:
The

Peeshdaneshgahe (Pre-University Certificate)

or the Konkur

(National University Entrance Examination)

may be considered for direct entry to a Bachelor's degree.
An

Associate Degree

(Kardani or Fogheh Diplom) with good grades from a recognised institution in Iran will also be considered for direct entry to an undergraduate programme.
Foundation in Iran from Amirkabir College of Management and Technology Tehran. Successful completion with overall 65% will allow direct entry to 1st year for courses offered by the School of Engineering & Materials and the School of Electronic Engineering & Computer Science. For more information visit http://www.acmt.ac.ir/site/en
Students who have successfully completed A-Levels or the International Baccalaureate Diploma will be considered for direct entry onto our undergraduate degrees. For individual grade requirements for particular degree programmes please refer to the undergraduate study section of this website.
English:
For details on the University of London External Diploma/Degree transfers, please click here.
For information on applying to study for an undergraduate course at Queen Mary, please refer to Undergraduate study
Information on entry requirements for the five year Medicine degree (A100 MB BS).
Postgraduate
Information on the comparability of international qualifications can be found on the Entry Requirements section under the listings for each programme in the course finder. Please note this information is only intended as a guide as the final decision on equivalency of overseas qualifications will be made by the Admissions Office at Queen Mary.
For information on applying to study for a postgraduate programme at Queen Mary, please refer to postgraduate study.
Student profiles and Alumni ambassadors
Alumni ambassador
Elnaz Kashef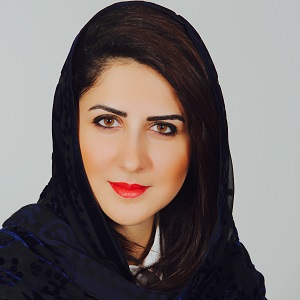 Email Elnaz
I am Elnaz T. Kashef, a Business and Management graduate at Queen Mary University of London. I have studied MSc International Management with Finance. Queen Mary was my first experience studying abroad and I was very overwhelmed about studying in another language at this level. However, I could not imagine a more multi-cultural class of finance and management; seeing so many students from different countries and diverse background gave me the confidence that I can become successful if teaming up with so many talented young people from around the globe. This was the very fist advantage that made me entirely happy from my decision to study at QMUL. I have also got the support I needed in English by attending the pre-Master's course which helped me to master writing and presentation skills, both essential for my studies.

I should also mention the wonderful campus of Mile end. The accommodation was right at the heart of the campus, close to the library and a range of amenities. Because of the intensive year we had ahead, time was a valuable asset and living on campus was a huge help. My classmates and I spent late nights studying at the library, preparing for cassignments and exams and we had everything we needed within our reach; you can't ask for more.

Queen Mary university has a world class teaching resources too. I remember all my lecturers were considerably knowledgeable and well-established in their field and provided a fascinating learning environment. They dedicated time out of classroom to help students throughout the course and to provide guidance and advice on additional things to do in order to graduate successfully.

I am currently a final year PhD student in Economics of Education, consultant at Sabin Business and Economics Group in Tehran and developing my own business in international education. I am more than happy to spend time with the prospective students who wish to study at QMUL, to offer guidance and also give out tips about living in London and the unique opportunity it brings in itself.
---
Scholarships and Funding
In country representatives
Educational Representatives in our regional office in Iran provides support to the ever increasing number of applicants from to Queen Mary, University of London. The regional office in Iran has been very active in guiding and advising applicants in various capacities as well as maintaining the high standard of the entry requirements. Now applicants can get easy access to all required information in person from our representatives in their own country.
IDP Iran
No.3, Sanaz dead-end,
Ghalandari Street,
Shariati Avenue,
Tehran,
Iran
+982126769880
Info.tehran@idp.comhttps://www.idp.com/global/studyabroad
Opening hours:
Saturday to Wednesday 9am – 5pm
Thursday 9am – 1pm
Visits to your country
Country manager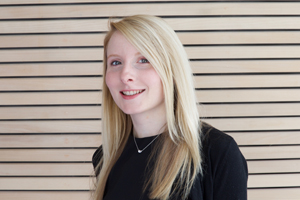 Joanne Waller is the Country Manager for Iran and is happy to help any of our Iranian students with any questions they might have about the university.
Joanne Waller
International Officer
email: middleeast@qmul.ac.uk
Tel +44 (0)20 7882 6520
Please let me know if you need any other information.