Entry requirements
Undergraduate
Students that have successfully completed A-Levels, the European Baccalaureate, or the International Baccalaureate can be considered for admission to our undergraduate degrees.
Please check the grade requirements for your chosen degree programme via the undergraduate study section of our website.
We also consider students from Hungary with the following qualifications:
This is QMUL's equivalency table for GCE A-Levels and the Érettségi Bizonyítvány:
| | | | | |
| --- | --- | --- | --- | --- |
| A*AA | AAA | AAB | ABB | BBB |
| 5 overall, including two Advanced Level subjects at grade 5 | 5 overall, including one Advanced Level subject at grade 5 | 5 overall | 4.5 overall | 4.5 overall |
Please note, actual offers may differ slightly.
Please see the information included in the English Language Requirements section below.
UK foundation programme from QMUL or certain other approved institutions
Students whose grades do not meet our minimum requirements may be considered for entry onto our Foundation Programmes.
If you are currently studying another UK foundation programme elsewhere and would like to progress to one of our Bachelor degrees, please get in touch via the contact details at the bottom of the page.
Undergraduate Medicine and Dentistry admissions
For detailed Medicine and Dentistry entry requirements and instructions on how to apply, please refer to the School of Medicine and Dentistry website.
Please note, the Érettségi Bizonyítvány is not accepted for admission to our MBBS or BDS programmes that are delivered in London (but it is accepted for all other undergraduate programmes delivered in London). However, the Érettségi Bizonyítvány is accepted for our MBBS programme delivered in the Republic of Malta.
Postgraduate
Information on the comparability of international qualifications can be found on the Entry Requirements section under the listings for each programme in the course finder. Please note this information is only intended as a guide as the final decision on equivalency of overseas qualifications will be made by the Admissions Office at Queen Mary.
English language requirements
Please refer to the English language requirements webpage for more information regarding our English proficiency criteria.
Students that fall slightly below the published requirements may be offered a place on one of our pre-sessional English courses.
How to apply
For further information on how to apply, please refer to these links:
Foundation Programmes:
Student profiles and Alumni ambassadors
Julia Bihary
English and European Law LLB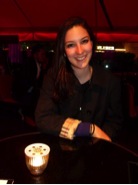 I have always wanted to study Law and chose Queen Mary because it has one of the best Law Schools in the UK.
I enjoy the intellectual challenge that a Law degree offers, the need to read, understand, digest and be able to apply information in a quick and creative way. Studying a degree is very different to being at school and it takes time to get used to the academic expectations at university level. However, this is something that everyone has to go through, and the teachers understand that students may find it difficult to cope during the first few weeks and are very supportive and approachable.
One of the main advantages of Queen Mary over other London universities is its unique campus. Not only does it provide a safe environment for students, it also helps create a close community of students within the university. The library, cafes and restaurants and our own bar and gym on campus all enhance the social life and help create a sense of belonging
Queen Mary is situated in East London and is around 15 minutes by tube to central London. It has great travel connections and it's easy to get around the city. East London is a very vibrant and multicultural area of the city, with Brick Lane, Shoreditch, the Olympic Park and Stratford in the neighbourhood. East London really is one of the best places to live in in London today and I'm able to spend Sunday afternoons at Brick Lane where locals, young artists and students flock the streets, enjoying the vintage markets and street food.
Scholarships and Funding
Please check our current tuition fees.
Undergraduate (Bachelor)
There are a number of sources of funding available for undergraduate students from the EU.
Many undergraduate students from the EU make use of the tuition fee loan scheme made available via Student Finance England. You may also find the 'Student finance calculator' useful for your financial planning.
Postgraduate Taught (Master)
There are a number of sources of funding available for postgraduate international students, and you can check our scholarship and bursaries directory.
Many postgraduate students from the EU make use of the loan scheme and you can find further details, including eligibility criteria, on this website. There is also a useful summary available on our website.
Postgraduate Research (PhD)
There are a number of funding opportunities for PhD students from the EU. You can check our 'funding a PhD' directory.