Information for applicants from Ghana
Queen Mary University of London has a long history of welcoming students from around the world. Over the years, many thousands of international students have graduated from the university and gone on to pursue successful careers. Today, we are home to students from more than 162 different countries and over 45% of our student body come from outside of the UK. This diversity contributes to a lively and welcoming community which should make you feel comfortable and at home.
We are one of the largest colleges of the University of London and one of the few with fully integrated teaching, research and residential facilities. Our setting provides our students with the benefits of both a large campus environment, and the countless academic and social opportunities provided by London.
There are currently 30 students from Ghana studying at Queen Mary who are enrolled on a range of degree programmes at both undergraduate and postgraduate levels.
Entry requirements
Undergraduate
Students that have successfully completed A-Levels or the International Baccalaureate will be considered for admissions to our undergraduate degrees.
Please check the grade requirements for your chosen degree programme via the undergraduate study section of our website.
The West African Senior School Certificate (WASSC) is not currently accepted for entry to any of our bachelor degree programmes. However, applicants that have completed the WASSC can be considered for entry to one of our International Foundation Programmes. These provide opportunities for students to progress to linked bachelor degree programme one year later, providing that the foundation programme is satisfactorily passed
For more information regarding our foundation programmes please click here.
We generally accept grades B3 or higher for all subjects.
If you are currently studying another UK foundation programme elsewhere and would like to progress to one of our Bachelor degrees, please get in touch via the contact details at the bottom of the page.
WAEC (WASSC) English at the relevant level meets Queen Mary English language requirements. WAEC English should have been achieved no more than 5 years from the start date of the Queen Mary course of study.
| Qualification | Equivalent to IELTS 6.0 | Equivalent to IELTS 6.5 | Equivalent to IELTS 7.0 |
| --- | --- | --- | --- |
| WAEC(WASSCE) | C6 | C6 | C5 |
Undergraduate Medicine and Dentistry Admissions
For detailed Medicine and Dentistry entry requirements and instructions on how to apply, please refer to the School of Medicine and Dentistry website.
Please note, the WASSC is not accepted for admission to either our MBBS or BDS programmes.
Postgraduate
Information on the comparability of international qualifications can be found on the Entry Requirements section under the listings for each programme in the course finder. Please note this information is only intended as a guide as the final decision on equivalency of overseas qualifications will be made by the Admissions Office at Queen Mary.
English Language Requirements
Student profiles and Alumni ambassadors
Alumni ambassador
Irene Chiaki Korley-Ayerteye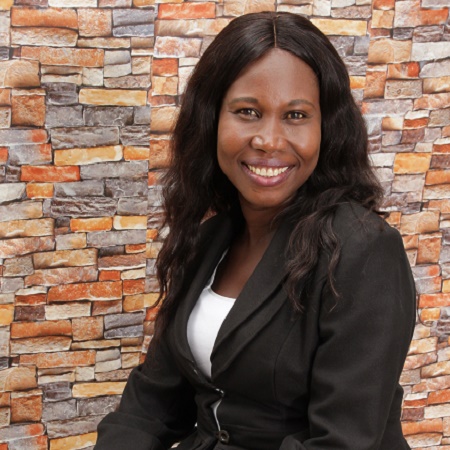 Email Irene
My name is Irene Chiaki Korley-Ayerteye and I graduated from Queen Mary University of London in 2018 with a Master of Laws (LLM) degree in Commercial and Corporate Law.
I chose Queen Mary because of the uniqueness of the variety of specialisms from which to make a choice. For me it was a great experience studying in a prestigious university such as Queen Mary.
I chose modules from International Business Law as well as Commercial and Corporate Law which equipped me with a vast array of knowledge into commercial and Corporate law issues. As part of my Queen Mary Experience, I had the opportunity to attend an IP Conference in the beautiful city of Madrid where I met a lot of beautiful people and made a lot of friends some of whom I'm still in contact with.
I attended the Host Programme which basically ensured that students get the opportunity to spend one Christmas weekend with a British family and I really had lots of fun when I travelled to Winchester and spent the weekend with my Host.
As a result of this programme, my host nominated me to attend a Summer School in Austria where I met other students from other European countries and indeed, I learnt alot at the Summer school. This was a rare opportunity which added alot to my International experience.
I had a fantastic experience at CCLS, where I served as a Course Rep, a role that brought me into contact with students from all over the world. The atmosphere at Queen Mary is so vibrant and friendly which left unforgettable memories on my mind.
The facilities for teaching and learning are excellent with experienced lecturers who are on top of their game.
Going to Queen Mary has greatly improved my personality and exposed me to better ways of thinking with new ideas.
Do not hesitate to drop me an email if you are considering a Course at Queen Mary.
---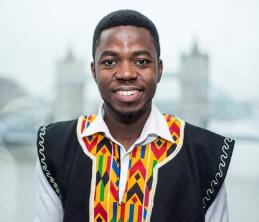 Michael Mensah, MSc Integrated Management of Freshwater Environments (IMFE)
Queen Mary is a home from home so do not bother about how you would fare in a new environment. Get your application materials together and on time. Feel free to approach staff (teaching and recruitment) at Queen Mary on any challenging issues when applying as they make the application process less stressful with their readiness to assist with useful information and guidance.
Owusuwaa Kyereme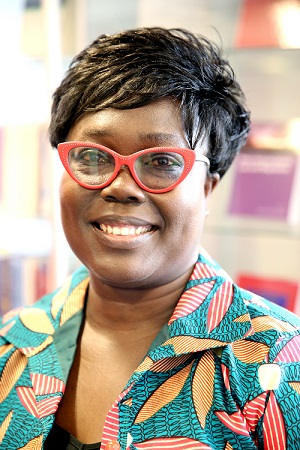 h, LLM Human Rights Law
"I love Queen Mary because it's home away from home. It is a cosmopolitan university where students from different countries around the world meet and blend perfectly."
Watch a video with Owusuwaa's personal views here.
Bakhita Koblavie, LLM Comparative and International Dispute Resolution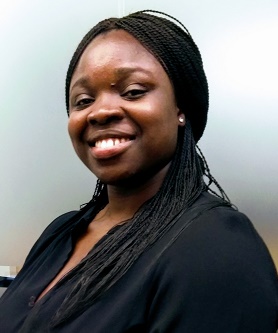 My name is Bakhita, a Ghanaian lawyer with 7 years post call experience. I studied Comparative and International Dispute Resolution at Queen Mary, with a focus on International arbitration, particularly investment and construction arbitration.
I was looking for a reputable institution with loads of experience in running the course, and opportunities to launch its graduates onto a great career path post-study. I spoke to a renowned arbitrator based in Malta, who has worked extensively with the American arbitration association and knows many of the international arbitration professors at Queen Mary. He said to me, he would highly recommend Queen Mary's Dispute Resolution program, as it has been running since 1985. I did my research and I felt at peace with Queen Mary. Having met Professor Julien Lew, the professor instrumental in the instituting the dispute resolution program at Queen Mary, having met other professors who taught me and those who didn't teach me directly, having seen the work done by the school of international arbitration and how influential they are when it comes to research in the field of international arbitration, I see that I made the right decision.
I have had many wonderful opportunities to interact with lawyers from the best law firms across the UK, thanks to our professors at the Centre for international dispute resolution (CIDR), particularly Professors Loukas Mistelis and Stravos Brekoulakis, who always gave us opportunities to attend seminars in these law firms, invite lawyers and arbitration institutions as visiting lecturers, which created great network opportunities. Partaking in these seminars and many other opportunities during the course has shaped and widened my thinking and exposed me to a wealth of perspectives and opportunities in the field. The opportunity to write essays and prepare a dissertation has shaped my research and analytical skills in many ways to make me a great fit for any international arbitration law firm or institution. I am glad for the skills gained within this one year. I look forward to returning home to apply the knowledge and skills in my new endeavours and also in the international sphere in the near future.
The advice I would give to current students or recent graduates is to seek career guidance and counseling. Queen Mary offers this support to students, including guidance on writing a compelling CV and increasing your employability. The professors are also available to offer useful insights as to what is best for any particular student in light of their circumstances. I have benefitted from useful insights from my professors, discussing my plans and opportunities available to me after graduation. I highly recommend speaking to the appropriate person in case of doubt, taking advantage of all the support Queen Mary offers.
The best thing about living in London that it doesn't snow much, compared to other parts of the UK. It's also about the beautiful places to visit and meeting people from different walks of life, different nationalities and cultural backgrounds, all at once. London is a place that toughens you in many ways. It's expensive, it's busy, it can be lonely and yet fun all at once. I love it.
Queen Mary has great academic support where lecturers and tutors do their best to avail themselves to students, to discuss their concerns and frustrations and offer clarification on any issues. There is also career and counseling service for students, international student support, immigration and health and other kinds of support not just for the general student body, but also for students with peculiar needs and circumstances. I love this about Queen Mary.
Anyone thinking of applying to Queen Mary has to brace up for rigorous academic work within a period that flies by quickly. It's a place that offers many opportunities for career excellence and personal development. I encourage all to come and experience Queen Mary for themselves.
In country representatives
We have representatives in Ghana who can offer advice and assistance with your application to QMUL.
UKEAS Ghana

Accra Office
The Orangery, 169/4A Otwe Street,
Tedzii Ashieshi, La,
Osu Ako-Adjei,
Accra, Ghana.
Tel: +233 (0)302 798181
Email: accra@ukeas.com
Web: www.ukeas.com.gh
Kumasi Office
2nd floor, Plot 25 A, Ahodwo roundabout,
Nhyiaeso
Kumasi, Ghana
Visits to your country
Country manager
Anita Walton
Regional Manager

Global Engagement Office
Marketing and Communications
Queen Mary University of London
Mile End Road
London E1 4NS
Email: a.walton@qmul.ac.uk
Tel: +44(0) 20 7882 6525