Entry requirements
Undergraduate
Students that have successfully completed A-Levels, the European Baccalaureate, or the International Baccalaureate will be considered for admissions to our undergraduate degrees.
Please check the grade requirements for your chosen degree programme via the undergraduate study section of our website.
The West African Senior School Certificate (WASSC) is not currently accepted for entry to any of our bachelor degree programmes. However, applicants that have completed the WASSC can be considered for entry to one of our International Foundation Programmes. These provide opportunities for students to progress to linked bachelor degree programme one year later, providing that the foundation programme is satisfactorily passed
For more information regarding our foundation programmes please click here.
We generally accept grades B3 or higher for all subjects.
If you are currently studying another UK foundation programme elsewhere and would like to progress to one of our Bachelor degrees, please get in touch via the contact details at the bottom of the page.
WAEC (WASSC) English at the relevant level meets QMULs English language requirements. WAEC English should have been achieved no more than 5 years from the start date of the QMUL course of study.
| Qualification | Equivalent to IELTS 6.0 | Equivalent to IELTS 6.5 | Equivalent to IELTS 7.0 |
| --- | --- | --- | --- |
| WAEC(WASSCE) | C6 | C6 | C5 |
Undergraduate Medicine and Dentistry Admissions
For detailed Medicine and Dentistry entry requirements and instructions on how to apply, please refer to the School of Medicine and Dentistry website.
Please note, the WASSC is not accepted for admission to either our MBBS or BDS programmes.
Postgraduate
Information on the comparability of international qualifications can be found on the Entry Requirements section under the listings for each programme in the course finder. Please note this information is only intended as a guide as the final decision on equivalency of overseas qualifications will be made by the Admissions Office at Queen Mary.
English Language Requirements
Student profiles and Alumni ambassadors
Alumni ambassador
Irene Chiaki Korley-Ayerteye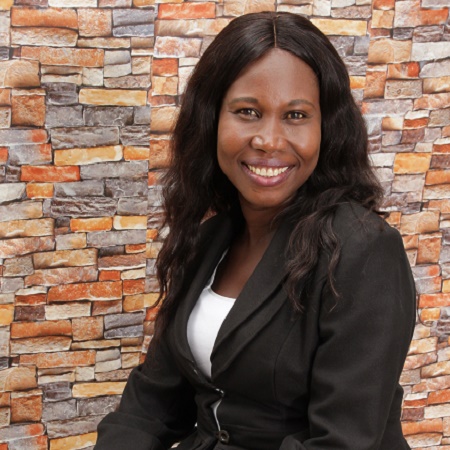 Email Irene
My name is Irene Chiaki Korley-Ayerteye and I graduated from Queen Mary University of London in 2018 with a Master of Laws (LLM) degree in Commercial and Corporate Law.
I chose Queen Mary because of the uniqueness of the variety of specialisms from which to make a choice. For me it was a great experience studying in a prestigious university such as Queen Mary.
I chose modules from International Business Law as well as Commercial and Corporate Law which equipped me with a vast array of knowledge into commercial and Corporate law issues. As part of my Queen Mary Experience, I had the opportunity to attend an IP Conference in the beautiful city of Madrid where I met a lot of beautiful people and made a lot of friends some of whom I'm still in contact with.
I attended the Host Programme which basically ensured that students get the opportunity to spend one Christmas weekend with a British family and I really had lots of fun when I travelled to Winchester and spent the weekend with my Host.
As a result of this programme, my host nominated me to attend a Summer School in Austria where I met other students from other European countries and indeed, I learnt alot at the Summer school. This was a rare opportunity which added alot to my International experience.
I had a fantastic experience at CCLS, where I served as a Course Rep, a role that brought me into contact with students from all over the world. The atmosphere at Queen Mary is so vibrant and friendly which left unforgettable memories on my mind.
The facilities for teaching and learning are excellent with experienced lecturers who are on top of their game.
Going to Queen Mary has greatly improved my personality and exposed me to better ways of thinking with new ideas.
Do not hesitate to drop me an email if you are considering a Course at Queen Mary.
---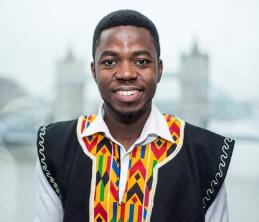 Michael Mensah, MSc Integrated Management of Freshwater Environments (IMFE)
Queen Mary is a home from home so do not bother about how you would fare in a new environment. Get your application materials together and on time. Feel free to approach staff (teaching and recruitment) at Queen Mary on any challenging issues when applying as they make the application process less stressful with their readiness to assist with useful information and guidance.
Owusuwaa Kyereme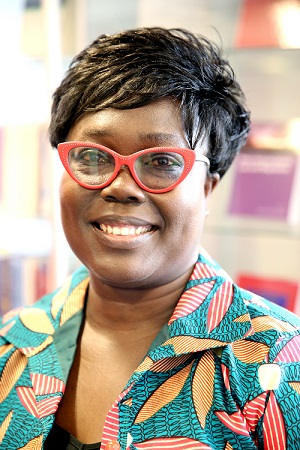 h, LLM Human Rights Law
"I love Queen Mary because it's home away from home. It is a cosmopolitan university where students from different countries around the world meet and blend perfectly."
Watch a video with Owusuwaa's personal views here.
In country representatives
In country representatives
We have representatives in Ghana who can offer advice and assistance with your application to QMUL.
UKEAS Ghana
Accra Office
The Orangery, 169/4A Otwe Street,
Tedzii Ashieshi, La,
Osu Ako-Adjei,
Accra, Ghana.
Tel: +233 (0)302 798181
Email: accra@ukeas.com
Web: www.ukeas.com.gh
UKEAS Ghana
Kumasi Office
2nd floor, Plot 25 A, Ahodwo roundabout,
Nhyiaeso
Kumasi, Ghana