Information for students from Czech Republic
Queen Mary University of London has a long history of welcoming students from around the world. Over the years, many thousands of international students have graduated from the university and gone on to pursue successful careers. Today, we are home to students from more than 162 different countries and over 45% of our student body come from outside of the UK. This diversity contributes to a lively and welcoming community which should make you feel comfortable and at home.
We are one of the largest colleges of the University of London and one of the few with fully integrated teaching, research and residential facilities. Our setting provides our students with the benefits of both a large campus environment, and the countless academic and social opportunities provided by London.
There are currently 26 students from the Czechia studying at Queen Mary who are enrolled on a range of degree programmes at both undergraduate and postgraduate levels.
Brexit update:
Students Starting in Academic Year 2020-21
The UK government has guaranteed that EU students starting a degree in 2020-21 will continue to be eligible for 'home fee status' for the duration of their studies in England and Wales.
It means that:
EU students will pay the same fees as UK students for all levels of study.
EU students will be able to apply for funding support for the duration of their studies at Queen Mary.
Further information can be found on the UK Department of Education's website.
Students Starting in Academic Year 2021-22
Please see our Advice and Counselling pages for the latest information about how the United Kingdom's withdrawal from the European Union will affect you: https://www.welfare.qmul.ac.uk/eu-eea/
Further information can be found on the UK Department of Education's website.
Entry requirements
Undergraduate
Students that have successfully completed A-Levels, the European Baccalaureate, or the International Baccalaureate will be considered for admission to our undergraduate degrees.
Please check the grade requirements for your chosen degree programme via the undergraduate study section of our website.
We also consider students from the Czechia with the following qualifications:
Vysvědčení o maturitní zkoušce / Maturita (Secondary School Leaving Certificate)
| A*AA | AAA | AAB | ABB | BBB |
| --- | --- | --- | --- | --- |
| Award of the Maturita with at least 1.25 average overall and 1,1,1,1 from best four subjects | Award of the Maturita with at least 1.5 average overall and 1,1,1,2 from best four subjects | Award of the Maturita with at least 1.7 average overall and 1,1,2,2 from best four subjects | Award of the Maturita with at least 2.0 average overall and 1,2,2,2 from best four subjects | Award of the Maturita with at least 2.25. average overall and 2,2,2,2 from best four subjects |
Our exact requirements depend on the course that you are applying for.
Please see the information included in the English Language Requirements section below.
OR
UK foundation programme from either QMUL or certain other approved institutions
Students whose grades do not meet our minimum requirements may be considered for entry onto one of our Foundation Programmes.
For more information regarding our foundation programmes please click here
If you are currently studying another UK foundation programme elsewhere and would like to progress to one of our Bachelor degrees, please get in touch via the contact details at the bottom of the page.
Undergraduate Medicine and Dentistry Admissions
For detailed Medicine and Dentistry entry requirements and instructions on how to apply, please refer to the School of Medicine and Dentistry website.
Please note, the Vysvědčení o maturitní zkoušce/Maturita is not accepted for admission to either our MBBS or BDS programmes delivered in London (but it is accepted for all other undergraduate programmes).
However, the Vysvědčení o maturitní zkoušce/Maturita is accepted for admission to our MBBS programme delivered in the Republic of Malta. Please click here for more information.
Postgraduate
Information on the comparability of international qualifications can be found on the Entry Requirements section under the listings for each programme in the course finder. Please note this information is only intended as a guide as the final decision on equivalency of overseas qualifications will be made by the Admissions Office at Queen Mary.
English Language Requirements
How to Apply
For further information on how to apply, please refer to these links:
Student profiles and Alumni ambassadors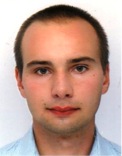 Jiri Svorc
LLM in Intellectual Property Law
"I decided to undertake a postgraduate degree as I wanted to deepen my knowledge and understanding of Intellectual Property (IP) law which I started studying as part of the LLB. I also believe that given the enormous competition for places in the job market, that having an LLM will increase my chances of getting the job I want.
Queen Mary is one of the UK's leading institutions in IP Law. The professors are experts in the IP field and have a lot of practical experience. The choice of IP law modules is great - this year they are running 17 different modules.
The university offers a wide range of support programmes to complement their courses. These include English language classes, critical thinking sessions, dissertation writing sessions and various careers events. They also organise numerous social events such as day trips or LLM postgraduate parties.
Queen Mary provided a useful checklist of things to be done prior to and after arrival. The staff were very helpful in replying to any e-mail queries regarding various issues. They also offered assistance with accommodation, including checking the tenancy agreements which has come in handy.
There are many opportunities, such as various Queen Mary student societies to get involved with and everyone is very friendly and welcoming.
Lincoln's Inn Fields, the home of the Centre for Commercial Legal Studies, is located in the heart of London's world of lawyers with institutions such as the Royal Courts of Justice and the Law Society just around the corner."
Scholarships and Funding
Undergraduate (Bachelor)
Postgraduate Taught (Master)
Postgraduate Research (PhD)
In country representatives
Country manager
Josh Ibrahim
Regional Manager - Europe
Marketing and Communications
Queen Mary University of London
Mile End Road
London E1 4NS
Email: europe@qmul.ac.uk
Tel: +44(0) 20 7882 6519