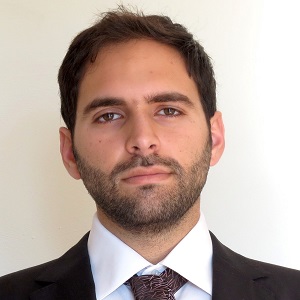 Email Ahmed
I graduated from Queen Mary University of London in 2012 with a BSc in Business Management. Now I am running a small start-up enterprise back in my home country, Saudi Arabia. The years I spent in QMUL were some of the best years in my life. I learned a lot and had a great time.
Queen Mary School of Business and Management uses a combination of theoretical models and practical applications. As a business student, it was beneficial to experiment with theoretical models in real-life case studies and discuss them in seminars.
The reason I chose QMUL was because of its strong reputation in Business and Management, based on international rankings. I learned a lot from my professors, which included a mixture of academics and business people. I also learned a lot from my colleagues who came from very diverse areas of the world. Being in an international environment gave me the opportunity to explore different cultures in a university setting and build a global network for my business career.
The university is located in east London, close to the business hub. This gave me the advantage and an opportunity to attend valuable events which expanded my network and improved my skills. Furthermore, QMUL hosts a great number of events in many different areas that enriched my student experience.
The student life was exceptional. Students' Union had a great impact on my personality and communication with others. This helped built my leadership skills and gave me the ability to improve my teamwork and communication skills.
It isn't easy to summarize three years of my life at Queen Mary into a single page, but I can honestly say these are some of the best memories which I will treasure as I continue to develop my career.