This website is hosted by the 'FIPA Patients' charity group to provide information about Familial Isolated Pituitary Adenoma (FIPA). It also serves as a forum for patients and their relatives to exchange information and experience about this disease and learn about the scientific developments in the field. Health professionals will find all the available publications under the Research heading.
Pituitary adenomas are thought to affect about one person in every thousand. A small number of these patients have family members with similar disease. This indicates that in these patients there is a genetic background to the condition. Our aim is to fully understand the role of genetics in causing pituitary adenomas and so make screening and treatment of the condition more successful.
In the last decade there has been increasing research into FIPA and greater recognition of the need to screen family members who may have an increased chance of developing pituitary disease. A family history of acromegaly or family history of pituitary adenoma is a rare condition. Recent estimate suggest that 5% of pituitary adenomas are familial in origin, having Familial Isolated Pituitary Adenoma (FIPA), Multiple Endocrine Neoplasia 1 (MEN1), or Carney complex. Current data suggest that in the UK there might be upto 2000 patients with FIPA.
This website has been set up by the FIPA patient charity group organised by Prof. Márta Korbonits's clinical group (Department of Endocrinology, St. Bartholomew's Hospital, Barts and the London School of Medicine, London, United Kingdom) in collaboration with the International FIPA Consortium. The FIPA consortium was launched in 2006. It is a multi-centered research group with world-wide collaboration to study this unique area of medicine and its related scientific background.
We are actively collecting patients and their families into our study and encourage patients to contact us if they believe they have familial pituitary adenoma, because they have another family member with pituitary adenoma. Occasionally patients with childhood (younger than 18) onset pituitary disease may also have a genetic basis to their disease. Please click here to contact us.
If you would like to join our FIPA patients charity and receive further regular information, please click here.
If you have familial pituitary adenoma or have young-onset pituitary adenoma and wish to enter our study we will ask you to read an information sheet and sign a consent form. You also have the opportunity to talk to one of us over the phone to ask further questions and gain more information before you join the study. We may also ask other members of your family, specially other members affected by pituitary disease or carrying the disease-causing gene mutation, to enter the study, if they wish to do so. DNA testing includes a simple blood sample which can be taken at your GP surgery, at the clinic of your endocrinologist or at the clinic of a clinical geneticist doctor. Samples can be sent over the post or with courier at room temperature to the testing laboratory. Genetic testing is available via the National Health Service in the UK. The laboratory which performs the test also has International Accrediation and can process samples from any country as well. Result from the genetic testing are usually available within 8-10 weeks.
Acknowledgement This website has been set up with the help of a Mr. Sam Owusu-Antwi, Mr. Josh Cain, Mr. Michael Jones, Mr. Martin Evans, Mr. Ronan McCloskey, Mrs. Pat McBride, Dr. Frankie Swords and Prof. Márta Korbonits. Thanks for their hard work!
Our work on the FIPA project is generously supported by the NHS UK Clinical Research Network (UKCRN), by the MRC, by Pfizer and Novartis and for the longest the Cancer Research Committee at the Barts and the London Trust Charity. We are very grateful for this help.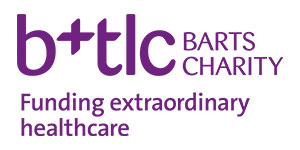 Barts and The London Medical School, Registered Charity No XN 80515 BTLC Registered Charity No. 212563