Professor Borislava (Boby) Mihaylova, DPhil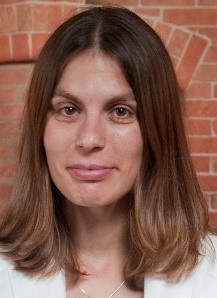 Professor of Health Economics
Email: b.mihaylova@qmul.ac.ukTelephone: Tel: +44 (0)20 7882 3863
Profile
I am a health economist with an academic background in Computer Science and Finance (Technical University-Sofia, Bulgaria), Health Economics (University of York, UK) and a DPhil in Public Health and Health Economics (University of Oxford, UK).
Early in my career I became involved in the development of the National Health Insurance system in Bulgaria and worked on the design and implementation of case-mix payment methods of hospital care. My MSc study in Health Economics at the University of York deepened my interest in health economics methods to assess value of health policies, services, and treatments. A NHS Training Fellowship enabled me to undertake DPhil at the University of Oxford studying the cost-effectiveness of statins in people at different risks of cardiovascular disease using large clinical studies. Thereafter, I investigated the value of statins, ezetimibe, blood pressure treatment, and niacin across patients by sex, age and cardiovascular risk, contributing to the widening of recommendations for statin and blood pressure treatment to people at lower cardiovascular risk, and discontinuing use of niacin due to safety concerns.
At the Wolfson Institute of Population Health, QMUL, I lead research on impact of diseases and treatments on morbidity, mortality, health-related quality of life and healthcare/other resources and costs; cost-effectiveness of prevention and treatment strategies; and development of evaluative frameworks and disease models to assess net effects of policies and treatments. My team develops applied and methodological research across high burden disease areas and public health problems aiming to contribute robust evidence that reliably informs national and international health policy.
I teach graduate and undergraduate students and supervise PhD students. I am a co-director of the Wellcome Trust PhD Programme in Science "Health data in practice: human-centred science" and co-lead the MSc module "Health Economic Analyses".
Teaching
Health Economic Analyses Module, MSc Global Health
Effective and Efficient Evaluation Module, MRes in Health Data in Practice
Research
Research Interests:
My research expertise lies across the areas of health economics and health technology assessment and includes primary and evidence synthesis research. I have a particular interest in developing evaluative frameworks using individual people data sources to inform more targeted policy decisions.
Supervision
Chris Roukas, Bowel Research UK, "Resource use, quality of life and value of self-management of IBD"
Anya Jacobs, Wellcome Trust PhD Programme in Science Health data in practice: human-centred science, "Developing a health economic framework for assessing asthma management strategies in UK primary care"