Olu Popoola, Academic Skills Coordinator
15 January 2021

Olumide (Olu) Popoola is the Academic Skills Coordinator at Queen Mary. In his profile, he tells us about his plans for the role having started two weeks into lockdown, his hopes to build a student-facing learning development centre and his love of Regent's Canal as the owner of two canal boats.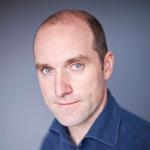 Professor Adrian Martineau
15 January 2021

Adrian Martineau is Professor of Respiratory Infection and Immunity at the Institute of Population Health Sciences in the School of Medicine and Dentistry. He is leading on the investigation of risk factors for developing coronavirus as part of COVIDENCE UK, a national study collecting data from volunteers around the UK to answer scientific questions surrounding Covid-19.