Queen Mary's Arts programmes rated highly for their commitment to diversity
Three arts programmes based at Queen Mary University of London have each been rated strong or outstanding by the Arts Council England in its 2020 Creative Case for Diversity Report.
Published on:
The Creative Case for Diversity is a way of exploring how arts and cultural organisations and artists can enrich the work they do by embracing a wide range of influences and practices with the focus on increasing and promoting diversity.
Wasifiri Magazine and Peoples Palace Projects both received a Strong rating from the Arts Council, and Project Phakama received the highest ranking awarded, an Outstanding commendation, for their commitment in leading on diversity through their activities.
Project Phakama ranked as Outstanding
Project Phakama is a participatory arts organisation that specialises in developing work with young people locally and internationally. It has been an arts organisation in residence at Queen Mary University of London, hosted by the School of English and Drama, since 2008. Phakama is a Xhosa word meaning stand up, elevate and empower yourself.
Director of Project Phakama, Keiko Higashi said: "We are proud to be part of the 5 per cent of National Portfolio Organisation's (NPO) achieving Outstanding and representing the rich diversity of our local community.
"We are one of the smallest NPOs and are extremely grateful to be a company in resident at Queen Mary whose support helps us to continue championing the Creative Case for diversity and advocate for greater opportunities for young people to progress into the creative arts. We are fuelled by the great diversity of experiences and backgrounds of everyone we work with from participants, artists to our youth board and board, and hope this will become the norm rather than a rarity."
Wasifiri ranked as Strong
Queen Mary's Wasafiri magazine is a publication for international contemporary writing, encouraging readers and writers to travel the world via the word and received a Strong rating from the Arts Council.
Editor and Publishing Director of Wasafiri, Dr Malachi McIntosh said: "Since our founding in 1984, Wasafiri has been committed to discovering the best new writing from Britain and the world and creating space for voices that have otherwise been marginalised.
"We're excited to be one of the top-performing NPOs when it comes to diversity, but we're well aware that there's much more that we and our fellow NPOs can do. Queen Mary's own goals in this area have made it a perfect partner, both supporting and advocating for our work, and it's a special honour to be based here alongside the People's Palace Project and Phakama, to share thoughts and best practices and keep making the case for greater diversity."
Last year Wasafiri Magazine celebrated its 35th anniversary, and tenth anniversary of the launch of its Wasafiri New Writing Prize.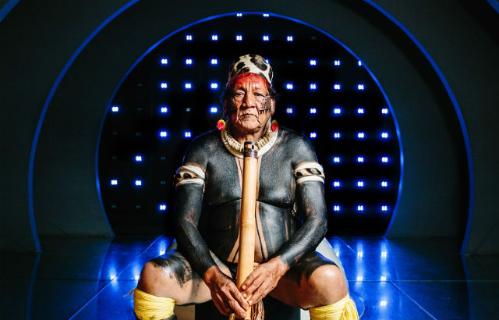 People's Palace Projects ranked as Strong
People's Palace Projects, set up by Queen Mary's School of English and Drama in 1996, received a Strong commendation for its work in diversity through its many cultural exchange programmes and creative projects which have sought to make a measurable impact on people's lives.
The Creative Case for Diversity was established to put focus on the need for groups and organisations in the arts to show how they contribute to diversity through the work they produce, present and distribute. These results from the report reflect on Queen Mary's work in creating a truly inclusive environment, building on the cherished cultural diversity of our University, and engaging with our diverse communities locally and abroad.
Last year People's Palace Projects was nominated for a Times Higher Education Award in the category of International Collaboration of the Year for research on indigenous people in Brazil.
More information:
For media information, contact: