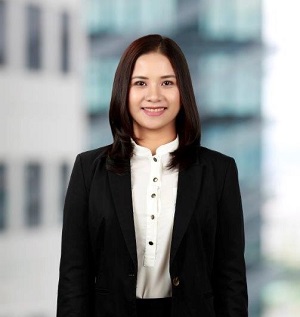 Email Vivien
I graduated from the Queen Mary University in 2016 with a Masters of Law (LLM) in International Economic Law degree. Among the universities offering an LLM program, Queen Mary was the only school offering a wide array of specialisms and was the only one that specifically offered the specialism that I wanted to pursue. Based on research I made, Queen Mary also has an exceptional reputation as an academic institution and have extinguished professors and lecturers who are considered experts in their respective fields.
On top of that, Queen Mary is located in the most international and culturally diverse city in the world - London. There was never a dull day in Queen Mary or in London. Learning was not limited to the classroom, Queen Mary makes sure that students also enjoy the sights and sounds that London and the UK has to offer.
Queen Mary ensures that there is holistic development for each student, offering activities that will develop and/or enhance one's skills and interests. Queen Mary also helps students in tackling the next most important step in their lives - finding a job or fast-tracking their career development.
Studying at Queen Mary has opened a lot of opportunities for me. After studying at Queen Mary, I returned to the Philippines to continue my work as an associate in Quisumbing Torres (a member firm of Baker Mckenzie). Subsequently, I was offered a position to be the legal counsel of a multinational company which is among the major players in the pharmaceutical industry in the Philippines.
Indeed, attending Queen Mary was one of the best decisions I have made in my life. My LLM degree has given me an edge among other job applicants and in my career progression. Most importantly, the colleagues and friends I have made during my study has expanded my network and enriched both my professional and personal life.