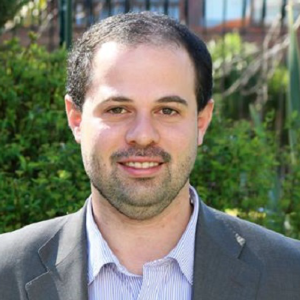 Email Santiago
I am Santiago Theoduloz, a qualified lawyer from Uruguay with a Law degree (J.D) and a B.A. in International Relations (School of Law, University of the Uruguayan Republic, 2013), where I am also an assistant professor of Civil Law. I am an associate lawyer in a leading Uruguayan law firm (Guyer & Regules) and I work mainly in the arbitration and litigation arena.

I was part of the LLM class of 2016/2017. I studied a LLM (Laws) at the Centre of Commercial Law Studies (CCLS) of Queen Mary University of London (QMUL). My LLM was mainly focused on arbitration and I took part of the courses from the School of International Arbitration at QMUL. Additionally, I was awarded a Chevening Scholarship.

Being part of QMUL was one of the best and most memorable experiences of my life. The way in which the LLM programme is prepared -in which every detail is taken care of-, the location of the CCLS – at the heart of Legal London-, the learning environment and the opportunity to share classes with people from all over the world are among the upmost reasons for saying that the experience at QMUL is challenging, awesome and unique.
The professors are leaders in a wide range of disciplines and their level is extremely high. Also, the career service sincerely cares about the professional future of their students. QMUL helps each student to craft an LLM unique to your goals- with a high variety of courses to choose from.
The University provided me with the tools to deal with a competitive and challenging market. Furthermore, due to the LLM, I was able to experience the working life of London after completing my degree. This experience also influenced in my professional career development in Uruguay, where LLM degree is widely recognized by the professional community.

Being part of the Alumni scheme is really important for me. I have been a member of the Board of Directors of "Alumni Uruguay - Embassy of the United States - Fulbright Commission" since 2011 and am aware of the importance of an Alumni network. Being involved in the QMUL ambassador network is a new challenge and one which I am completely honoured to undertake.

I strongly recommend students in Uruguay to apply to QMUL. Becoming a student of QMUL is an experience that brings your professional career to the highest level. It will be my pleasure to answer any questions and help out with any doubts from prospective QMUL students from Uruguay.