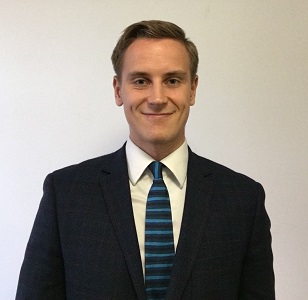 Email Samuel
Having enrolled at Queen Mary University of London (QMUL) in September of 2014, I graduated with a BA International Relations in 2017. My time at QMUL constituted my first study experience abroad and I recommend the University most highly.
In Finland, I had previously attended the International Baccalaureate program at Jyväskylän Lyseon Lukio high school and viewed undergraduate studies in the UK as a natural next step on my path towards academic studies in the field of international affairs. The School of Politics and International Relations at QMUL is home to several highly acclaimed academics, many of whom are recognised as some of the foremost experts in their field. The quality of teaching and personal academic advise was world-class and allowed me to develop myself intellectually far beyond my expectations. I am thoroughly indebted to the fantastic academic environment at QMUL for my acceptance into the MPhil International Relations programme from 2017-2019 at St Antony's College, University of Oxford.
QMUL provides an amazing environment for intensive academic development, not only by ensuring an extremely high quality of teaching, but also thanks to its centralised campus (a rarity among London universities) and its broad variety of student-led societies and other activities. The University also provides extensive support structures to cater to the academic and non-academic needs of their students, creating an atmosphere of inclusion and solidarity among the student body, and ensuring each individual student is coping well with their studies.
During my time at QMUL, I became well-acquainted with life in London more generally and have experienced living in student halls as well as renting a flat in the private market. I also worked part time during my summer breaks and alongside my studies. I would be happy to answer any queries related to student life at QMUL, whether this pertains to the academic institution itself or living in the UK in general.
Please do not hesitate to contact me with any questions!