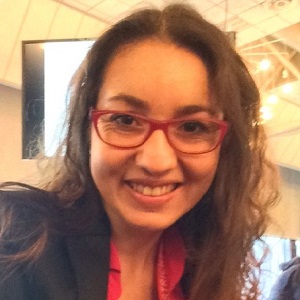 Email Pía
My name is Pía Slanzi and I am a graduated lawyer from Universidad de Chile, one of the best universities in Chile. As a young lawyer, passionate about environmental issues, I was convinced that a postgraduate was the correct choice to acquire valuable knowledge so as to strengthen my professional career. I chose to study a Master of Law (LLM) at Queen Mary due to its reputation and its complete and flexible programme; with modules covering several areas of legal practice.
During my academic year I attended to the International Environmental Law, European Environmental Law and the Natural Resources and Energy Law modules. Every day was a challenge, with active and updated discussions, seminars, and presentations guided by outstanding professors all experts in their fields. Moreover, the lecturers encouraged us to study environmental law within a broad legal perspective, connecting environmental aspects with the study of other legal disciplines, such as, international public law, human rights, economic law, among others. I want to highlight as well, the amazing opportunity that was to share with classmates from different jurisdictions, which significantly improved my academic and personal LLM experience.
Furthermore, during the LLM, I had the opportunity to work as a legal intern in a world leader human rights and environmental law NGO, to work as part of an international research team, to attend to a United Nations international meeting, and to present my research in a poster conference.
After a year at Queen Mary, I feel that the LLM programme gave me the knowledge and the skills needed to face new professional challenges in the area of environmental law. In this regard, currently I am working for a Consultancy Company, dealing with environmental and energy issues.
Pía Slanzi, Chile, LLM in Environmental Law 2013-14