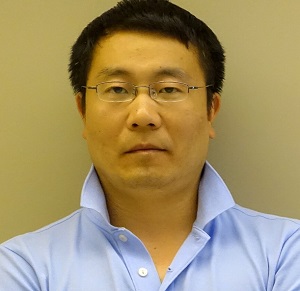 Email Nan
WeChat nat819
It was a pleasure answering student questions and sharing my study experience from Queen Mary University of London at QMUL Pre-departure Briefings in Shanghai over the past few years. I completed MSc in Banking and Finance at QMUL in 2011. and previously, I studied English language and completed a Bachelor degree in the UK for 4 years.
In 2010 I re-entered Terminal 3 at London Heathrow Airport, feeling lonely. This is where I met friendly QMUL airport collection team. Soon everything went smoothly. Back then, I realised that it would be very helpful to talk with future students who have not studied abroad, to reassure them and give them confidence before leaving their hometown.

The year spent at Queen Mary was very pleasant. I enjoyed discovering London and having a social life on campus. The School office always reminded me that the deadlines were coming one after another, so I never worried about missing a goal. Learning new things in superb learning facilities encouraged me to study further and to understand latest theories and stories.
The things that I learnt in Queen Mary may not be applied in practice fully, but the most important thing is that I have a general idea about what the financial industry is and how it works. I learnt how to handle things professionally and to take responsibility. Diverse classmates brought bright ideas and thoughts which I would not normally see in my home country. Feel free to contact me for any practical advice. I would be happy to share my study experience with other students from China.