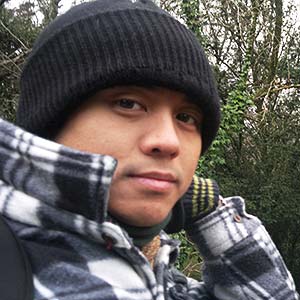 Email Firdausi
My name is Firdausi Firdaus and I graduated from Queen Mary Centre for Commercial Law Studies (CCLS) in 2013 with LLM degree in Computer and Communications Law. I was the Course Representative for all LLM programs (20 specialisations) at Queen Mary Student Union (QMSU). During my time as a Course Rep, I handled different issues (e.g. social life, social events, culture, even religion) and often collaborated with Postgraduate Law Society (PGLS), organising events such as LLM photography event and football matches between several London universities offering LLM programme. At the end of my studies I worked for the Centre for Commercial Studies (CCLS), assisting staff with the Induction week for new LLM students and helped organise alumni reception which involved many of my course-mates. During my time in London, I also had the chance to do internship as a Research Assistant at APHAIA Firm which focuses on Regulation and Policy Consultancy in Telecommunications, Data Protection, and IT Law, having been involved with the project 'Mobile Telephony National Regulatory Strategies'.
Currently I work as a Lecturer in IT Law at Universitas Padjadjaran (UNPAD) in Indonesia, where I am responsible for several IT Law modules such as Cyberlaw, E-commerce Law, Telecommunications Law, Media Law, and Case Study on Law and Technology besides English Law and Legal Terminology. I am also involved in several communities in TMT field (Technology, Media, and Telecommunications) such as MASTEL, ISOC and ICLC.
Queen Mary University of London has the widest choice of specializations in law and is the best choice for those who want to either specialise or broaden their knowledge. For Indonesian students, study in the UK might require adapting to different curriculum to secure good grades. However, I would encourage my fellow Indonesians to experience superb facilities and competent staff at QMUL. One of the advantages of living in London is getting to know people from all over the world and at Queen Mary, it is possible to make friends from over 150 countries! Given how precious my experience is as a former Londoner and a QMUL student, I am happy to share it and support future students who may need my help.