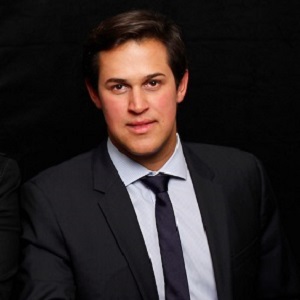 Email Cassio
I am Cassio Mosse and I am a Brazilian lawyer. I completed my studies at Queen Mary in 2015 (Intellectual Property Law Master's degree) and I am very happy and proud to be a part of the QMUL alumni. I immediately felt the importance of the degree as I had doors open to me and the opportunity to work in a prominent IP Law firm in Central London, where I completed work experience as a foreign-qualified lawyer. I then returned to Sao Paulo, Brazil, to be appointed as senior associate of the IP practice, Murad PMA, a boutique Intellectual Property law firm.
I also launched a book (co-written with my Firm's team) on IP Law and the recently published Brazilian Internet Law. Now I am writing my second book, focused on Fashion Law, using as its core the thesis I prepared during my studies at QMUL. Also, last year, I represented my firm in the International Trademark Association Annual Meeting in Orlando, Florida, where I met with some fellow QMUL alumni and also heard very positive feedback from worldwide colleagues as regards the degree obtained in London.
All these achievements are closely related to my experience in London as part of QMUL: the academic excellence, the challenges, and the many skills in which we were trained have continued to play a constant role in my daily life after the course. The prestigious degree has also helped me to get invitations to be a lecturer in Brazil on various IP courses.
Finally, the sense of community built within the student body is something to be mentioned, and the personal relationships I had with fellow students are already developing to professional co-working opportunities.
On a personal note, I know how challenging it is to be a prospective student and to prepare yourself to seek a degree in the UK. Many documents are needed; financial, professional and family arrangements often have to be done. This may represent countless sleepless nights and hours of organisation, and being in touch with a QMUL Alumni is certainly of importance, as we do have many useful hints and information, from our own personal experiences to share.
In this sense, I would be more than happy to respond to any queries from prospective and current QMUL students from Brazil, in order to help them to have an experience as joyous I had.