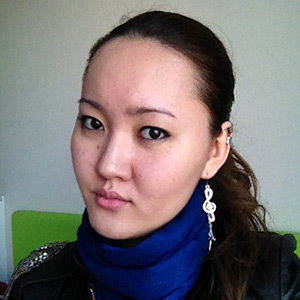 Email Anel
As a recipient of the International Bolashak Scholarship of the President of the Republic of Kazakhstan, I came to study to London four years ago. After completing my one-year foundation course at Queen Mary, I decided to pursue my degree programme here as well. The high-quality teaching standards and excellent facilities were among the many reasons for staying.
Studying Computer Engineering at Queen Mary has given me vast knowledge in a range of software and hardware related modules, which in turn has provided me with a wide range of opportunities.
Throughout my degree I have managed to not only devote my time to studies, but also enjoy my social life and student experience. A great variety of our student clubs and societies have helped me to engage myself in a number of volunteering and sports activities. Being a Course representative in my department for two years and a Student Organiser/mentor for Peer Assisted Study Support (PASS) has improved my interpersonal and transferable skills, has helped me to establish friendly relationships with a lot of interesting people, and improve my course.
To sum up, studying at Queen Mary has been one of the most fascinating and memorable periods in my life. I have made friends for life and learnt lessons that will help me to build my future.