Professor James Dallas
Executive Director, Energy Law Institute
Professor, Energy Law Institute
Professor James Dallas joined Queen Mary University of London as Executive Director of the Energy Law Institute in 2014. James was a partner at Dentons and has more than 35 years of experience in energy and infrastructure during which he has worked for a wide range of clients across the world.
James has a BA and MA from Oxford University in Jurisprudence. He trained to be a solicitor with Herbert Smith Freehills. In his early career he joined an oil exploration company involving him in upstream transactions in many countries, particularly in the Middle East and Africa.
James returned to private practice in 1984 with Denton Hall (now Dentons), a firm with a leading energy practice, where he was Chairman from 1996-2009.
He was also a non-executive director of AMEC plc from October 1999 to May 2007 and was Chairman of their Remuneration Committee for six years.
View Professor Dallas' full profile.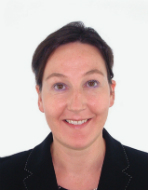 Norah Gallagher
Academic Director, Energy Law Institute
Former Jean Monnet Chair in Energy Law & Policy
Norah is the Academic Director of the Energy Law Institute at CCLS, Queen Mary. She is a public international lawyer who has specialised in international dispute resolution, in particular investment and energy disputes for over 20 years. She has worked at Clifford Chance, Herbert Smith and was Director of the Investment Treaty Forum at the British Institute of International and Comparative Law before moving to Singapore in 2010. Norah has advised on a wide range of issues on international commercial and investment cases and sits regularly as arbitrator. She started teaching at CCLS in 2002 on International Trade and Investment Dispute Settlement while working at Herbert Smith. Norah now teaches international energy transactions, climate change, mining as well as investment and commercial arbitration both on the LLM in London and Paris. This draws on her experience in reviewing and interpreting contracts while sitting as arbitrator on energy related disputes.
View Norah Gallagher's full profile.
Professor Malik R Dahlan
Chair of International Law and Public Policy
Professor, Energy Law Institute
CCLS Advisory Council Member
Professor Malik R Dahlan holds the Chair of International Law and Public Policy at Queen Mary University of London.
He was the Professor of International Law, Trade and Policy at CCLS until 2018. His academic career, distinguished by its breadth disciplines and his wealth of experience and expertise, is known for being at the cutting edge of the intersection of law and policy. Before joining the Queen Mary faculty, Professor Dahlan practiced regulatory law for fifteen years across many sectors including energy, defence, trade, government affairs, rule of law among others. His experience in renewable energy extends beyond legal practice into investment and entrepreneurship, as he owned the Gulf's first private renewable energy company and was the international chair of the largest renewable energy private equity fund in the world.
At CCLS, Professor Dahlan sits on the Advisory Council. He leads the Trade Initiative and sits on the Sovereign Wealth Funds (SWFs) Working Group. He teaches Renewable Energy Law and Energy Geopolitics; and supervises LLM and PhD dissertations on trade, energy and ethics, investment, Investor-State Disputes (ISDS), and dispute resolution (please see supervision areas section for greater detail.)
View Professor Dahlan's full profile.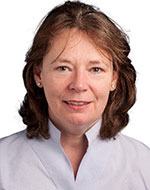 Maria Taylor
Chair of the Energy Forum
Maria is Chair of our Energy Forum and editor of the Energy Law Institute Review.
Maria's expertise is risk management, founded on a specialist knowledge of managing risk events in the global energy and financial markets. Maria provides guidance on the development of risk management techniques within the education and energy sectors, and writes and speaks on a variety of risk management subjects, including risk management policy and governance, credit event management, why businesses fail, and systemic risk.
Previously, Maria was Head of Treasury Operations and Credit Risk at EDF Trading, European Chair and Member of the Board of the IECA.