Tahera Hussain, PhD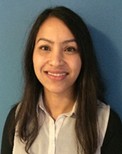 PCTU Head of Operations
Email: t.hussain@qmul.ac.uk
Profile
Tahera gained her degree in Biochemistry and then went on to do an MSc in Molecular Medicine at Imperial followed by a PhD in Cancer research at Birmingham University. She joined the MRC Clinical Trials Unit in 2002 where she was a Trial Manager for several phase III clinical trials in renal and bladder carcinomas that involved drug interventions.
In 2011, Tahera was employed by UCL Institute of Neurology as a Senior Trials Manager to set up and lead The Queen Square Clinical Trial Centre. The centre was affiliated to UCL Comprehensive Clinical Trials Unit. Tahera's work involved supporting investigators with costing and completing grant applications for clinical trial research projects in Neurology to MRC and NIHR funding streams.
In 2015, Tahera joined the Pragmatic Clinical Trials Unit (PCTU) as Head of Operations. As well as supporting the PCTU director with the units' operational activity and direction, Tahera's work also includes taking lead with strategic development of research within the unit in areas, such as ensuring high quality funding applications when working with investigators collaborating with the PCTU.
Research
Publications
Martin E Gore, Clare L Griffin, Barry Hancock, Poulam M Patel, Lynda Pyle, Michael Aitchison, Nicholas James, Roderick T D Oliver, Jozef Mardiak, Tahera Hussain, Richard Sylvester, Mahesh K B Parmar, Patrick Royston, Peter F A Mulder; Interferon alfa-2a versus combination therapy with interferon alfa-2a, interleukin-2, and fluorouracil in patients with untreated metastatic renal cell carcinoma (MRC RE04/EORTC GU 30012): an open-label randomised trial: The Lancet Vol 375 February 20, 2010