Jack Steadman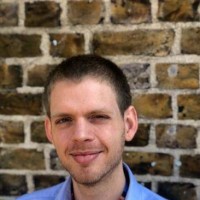 PhD student, Centre for Psychiatry
Profile
Jack Steadman is a PhD student at the Centre for Psychiatry.
Jack completed his BSc at the University of Sussex in Psychology, and took up his first research post at the Institute of Psychiatry, Psychology and Neuroscience at Kings College London as an honorary research assistant as part of the Cognition and Schizophrenia Imaging Laboratory.
After exploring front-line clinical experience in mental health as a healthcare assistant, Jack gained his MSc at Goldsmiths, University of London in Foundations of Clinical Psychology & Health services. His dissertation at Goldsmiths was focused on the neuroscience of personality and also explored the role of comorbidity and addiction within the conceptual space of personality typology.
Following graduation from Goldsmiths, Jack took up a post at Tower Hamlets CCG as a Research Associate, where he led the programme evaluation of an innovative Quality Improvement programme within Tower Hamlets primary care.
Jack's doctoral research interests are primarily concerned with optimisation of service provision and care for personality disorder.
Research