Professor Rhian Gabe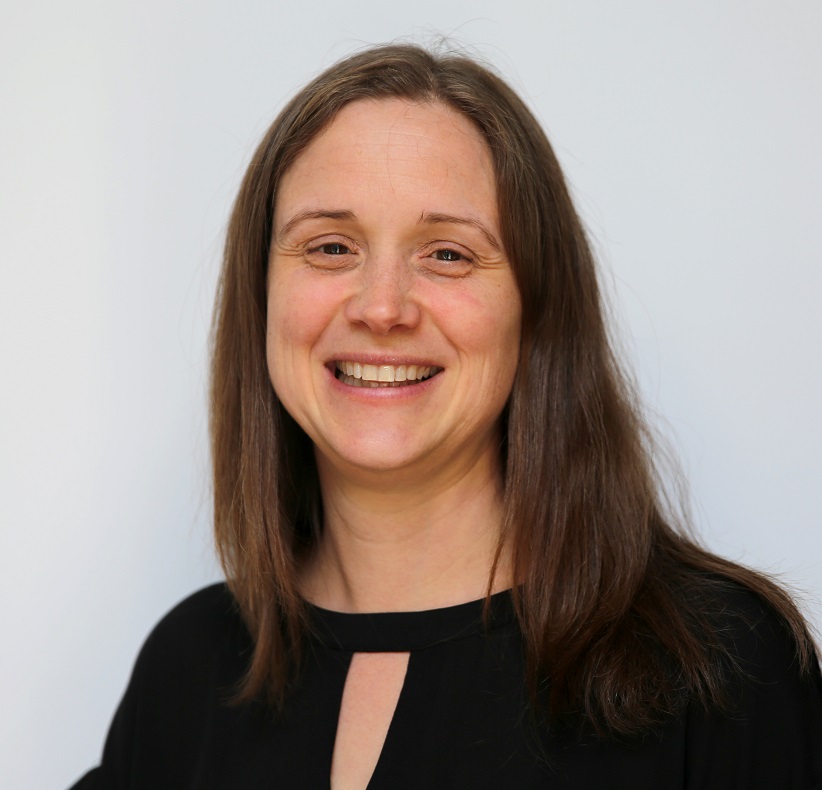 Professor of Biostatistics and Clinical Trials
Email: r.gabe@qmul.ac.ukTelephone: 020 7882 3544
Profile
I am a statistician with an academic background in mathematics (University of Liverpool), epidemiology (University of Cambridge) and a PhD using statistical methods to evaluate breast cancer screening using mammography (Queen Mary, University of London).
Working at the MRC Cancer Trials Office, Cambridge in 1996 sparked my interest in cancer research and clinical trials. I later worked in the MRC Clinical Trials Unit, London and York Trials Unit gaining further experience of analysing, designing and leading trials. I have worked on national and international studies of imaging for detection of prostate cancer, preventive interventions for HIV and leishmaniasis, smoking cessation in the context of TB management, treatments for testis cancer, brain tumours, pulmonary infection and venous leg ulcers.
At the Wolfson Institute of Population Health, I continue to combine my research interests in trials and cancer screening, prevention and early detection. I am the lead statistician for studies evaluating interventions for prostate cancer detection and the implementation of low dose CT screening delivered through mobile vans in the community for people at high risk of lung cancer (the Yorkshire Lung Screening Trial).
Roles held: Lead of Centre for Evaluation and Methods, Director of Barts Clinical Trials Unit
Support Staff: Emily McLean (Centre Manager) and Nikitta Rowe (Centre Administrator)
Research
Research Interests:
I enjoy applying my expertise in medical statistics, clinical trials and epidemiology to areas that could bring about tangible improvements to population health. I have a long-standing research interest in cancer that spans the prevention, detection, diagnosis and treatment spectrum. I have also worked in the fields of infection and respiratory health. I am particularly interested in research addressing health inequalities and high-burden diseases through efficiently designed studies.
Publications
Please click through to see a complete list of Rhian's publications
Outstanding publications
Field JK, Vulkan D, Davies MPA, Baldwin DR, Brain KE, Devaraj A, Eisen T, Gosney J, Green BA, Holemans JA, Kavanagh T, Kerr KM, Ledson M, Lifford KJ, McRonald FE, Nair A, Page RD, Parmar MK, Rassl DM, Rintoul RC, Screaton NJ, Wald NJ, Weller D, Whynes DK, Williamson PR, Yadegarfar G, Gabe R, Duffy SW. Lung cancer mortality reduction by LDCT screening: UKLS randomised trial results and international meta-analysis. The Lancet Regional Health – Europe. 2021, https://doi.org/10.1016/j.lanepe.2021.100179
Dogar O, Keding A, Gabe R, Marshall AM, Huque R, Barua D, Fatima R, Khan A, Zahid R, Mansoor S, Kotz D, Boeckmann M, Elsey H, Kralikova E, Parrott S, Li J, Readshaw A, Sheikh A, Siddiqi K, Tb, Tobacco C. Cytisine for smoking cessation in patients with tuberculosis: a multicentre, randomised, double-blind, placebo-controlled phase 3 trial. Lancet Glob Health. 2020;8(11):e1408-e17.
Ahmed HU, El-Shater Bosaily A, Brown LC, Gabe R, Kaplan R, Parmar MK, Collaco-Moraes Y, Ward K, Hindley RG, Freeman A, Kirkham AP, Oldroyd R, Parker C, Emberton M; PROMIS study group. Diagnostic accuracy of multi-parametric MRI and TRUS biopsy in prostate cancer (PROMIS): a paired validating confirmatory study. The Lancet. 2017 Feb 25;389(10071):815-822. doi: 10.1016/S0140-6736(16)32401-1.
Allgood PC, Maroni R, Hudson S, Offman J, Turnbull AE, Peacock L, Steel J, Kirby G, Ingram CE, Somers J, Fuller C, Threlfall AG, Gabe R, Maxwell AJ, Patnick J, Duffy SW. Effect of second timed appointments for non-attenders of breast cancer screening in England: a randomised controlled trial. Lancet Oncology. 2017, S1470-2045(17)30340-6. doi: 10.1016/S1470-2045(17)30340-6.
Ashby RL, Gabe R, Ali S, Adderley U, Bland JM, Cullum NA, Dumville JC, Iglesias CP, Kang'ombe AR, Soares MO, Stubbs NC, Torgerson DJ. Clinical and cost-effectiveness of compression hosiery versus compression bandages in treatment of venous leg ulcers (Venous leg Ulcer Study IV, VenUS IV): a randomised controlled trial. Lancet 2014; 383: 871-79.
Oliver RT, Mead GM, Rustin GJ, Joffe JK, Aass N, Coleman R, Gabe R, Pollock P, Stenning SP. Randomized Trial of Carboplatin Versus Radiotherapy for Stage I Seminoma: Mature Results on Relapse and Contralateral Testis Cancer Rates in MRC TE19/EORTC 30982 Study (ISRCTN27163214). Journal of Clinical Oncology 2011;29:957-62.
Brada M, Stenning S, Gabe R, Thompson LC, Levy D, Rampling R, Erridge S, Saran F, Gattamaneni R, Hopkins K, Beall S, Collins VP, Lee SM. Temozolomide versus procarbazine, lomustine, and vincristine in recurrent high-grade glioma. Journal of Clinical Oncology 2010;28:4601-8.
Maskell N, Davies C, Nunn A, Hedley E, Gleeson F, Miller R, Gabe R, Rees G, Peto T, Woodhead M, Lane D, Darbyshire J, MIST1 Trial Group, Davies R. UK MRC/BTS MIST1 trial of intra-pleural streptokinase in pleural infection (ISRCTN 39138989). New England Journal of Medicine 2005; 352: 865-874.
Smith R, Duffy S, Gabe R, Tabar L, Yen A, Chen T. The randomized trials of breast cancer screening: what have we learned? Radiological Clinics of North America 2004; 42: 793-806.
Supervision
Panos Alexandris, Barts Charity. "Risk assessment of screen-detected lung nodules."
Amanda Dibden, NIHR. "An evaluation of population breast screening studies in the UK."
Joy Li, Wolfson Institute of Population Health Studentship. "Modelling the effect of multi-threshold regimens in colorectal cancer screening."
Anas Almatrafi (University of Leeds), "The impact of comorbidity and frailty on lung cancer screening participation."