Dr Jonathan Filippon, MSc PhD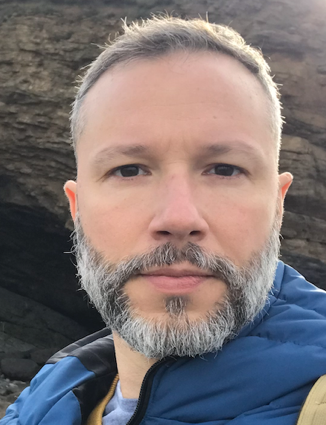 Lecturer in Health Systems
Centre: Centre for Public Health & Policy
Email: j.filippon@qmul.ac.ukTelephone: +44 (0) 20 7882 2510
Profile
I have a BSc in General Nursing, holding an MSc (University of São Paulo, Brazil) and a PhD in Public Health (Queen Mary University of London, UK). I have worked and done research in clinical settings in South America and the UK, mostly in the field of public and mental health policies, primary care and healthcare access for vulnerable communities.
My research focuses on the Political Economy of Health and Healthcare, studying the aspects related to Health Systems and Social Welfare. I explore the effects that the commodification of healthcare access has on healthcare financing, workforce arrangements, service delivery and utilisation. My interests are on social welfare and health systems policy making, its analysis and implementation using research mixed-methods approaches. Some of my research is also dedicated to the effects that international trade policies have on healthcare services delivery and population access.
I am part of the Global Public Health Unit, which belongs to the Centre for Public Health and Policy at the Wolfson Institute of Population Health (WIPH). In 2021 I was appointed as course lead of the MSc in Global Public Health and Policy and co-lead of the WIPH postgraduate courses. Within the School of Medicine and Dentistry (SMD) I am a member of the Global Engagement and Partnerships Committee, helping to foster a culture of continuous international collaboration with overseas institutions.
With other colleagues I coordinate the IIPPE Working Group on Political Economy of Health and Healthcare which is used as a platform to gather scholars interested in the theme through public lectures, workshops and participation in scientific conferences. I have ongoing academic collaborations with the School of Public Health of the University of São Paulo (USP/Brazil), the Federal University of Espírito Santo (UFES/Brazil), University of Massachusetts Amherst (UMass/US) and the Aristotle University of Thessaloniki (AUTh/Greece).
Research
Research Interests:
Health systems
Health policies
Socioeconomic indicators of health
The political economy of health and healthcare
Publications
Please click through to see a complete list of Jonathan's publications.
Featured publications
Turino, F., Filippon, J., Sodré, F. and Siqueira, C.E., 2021. Reinventing Privatization: A Political Economic Analysis of the Social Health Organizations in Brazil. International Journal of Health Services, 51(1), pp.90-100.
Russo, G., Silva, T.J., Gassasse, Z., Filippon, J., Rotulo, A. and Kondilis, E., 2021. The impact of economic recessions on health workers: a systematic review and best-fit framework synthesis of the evidence from the last 50 years. Health Policy and Planning, 36(4), pp.542-551.
Filippon J, Bremner S, Giovanella L, Pollock A. An ecological study of publicly funded elective hip arthroplasties in Brazil and Scotland: do access inequalities reinforce the inverse care law?. JRSM Open. 2020 May;11(5):2054270420920772.
Santos M, Filippon J, Mendes Á, Kondilis E. International Trade and Health Care in Brazil: An Unpredicted Tale Threatening Health Care Entitlement?.International Journal of Health Services. 2019 Apr;49(2):343-59.
Filippon J, Giovanella L, Konder M, Pollock, A (2016). "Liberalizing" the English National Health Service: background and risks to healthcare entitlement.Cadernos de Saúde Pública, 32(8), e00034716. Epub August 29, 2016.
Supervision
I am interested in supervising students whose research focuses on health systems (financing, utilisation, service delivery, workforce), social determinants of health, the political economy of health and healthcare, access to healthcare services, international healthcare trade and health policies in general.