Mr Dipul Ghosh, BCom MCom LL.B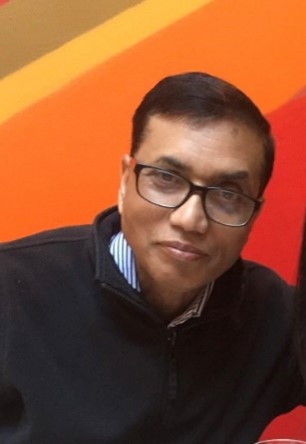 Specialist Tobacco Cessation Practitioner
Centre: Centre for Public Health & Policy
Email: d.ghosh@qmul.ac.uk
Profile
I am an experienced Specialist Tobacco Cessation Practitioner. My work forms part of the Health and Lifestyle Research Unit at the Centre for the Public Health and Policy. I have been working for Queen Mary for 21 years, within Tower Hamlets and have taken part in various projects including the 'Bangladeshi Tobacco Cessation Project', 'BME Project' and 'Quit Right' (which is my current project). My role focuses on recruiting and advising people on the best way to give up tobacco smoking and chewing in line with current Tobacco Cessation Policy.
Key activities include:
Providing 1-1 counselling (behavioural support) to the Tower Hamlets community
Prescribing clients with dependent NRT products, Champix and Zyban when required and monitor patients closely on a regular basis to assess how they are coping individually and through group sessions.
Provide advice on how to stay healthy, which includes discussing diet and exercise.
Provide clients with advice/guidance within Health Centres (GP's surgery), Community Centres, local Mosque's, libraries etc. With any referrals from the GP/ hospital etc. patients are seen within 24 hours.
Carry out home and hospital visits for those who are unable to attend session's i.e OAP's and clients with special needs.
Leading presentations for several different health related organisations and community centres within Tower Hamlets which included discussing the main aims of our project.
Research
Research Interests:
I contribute to undergraduate and postgraduate student projects, as well as collaborating with other members of the research group on smoking and tobacco related issues.