Dr Changqiong Wang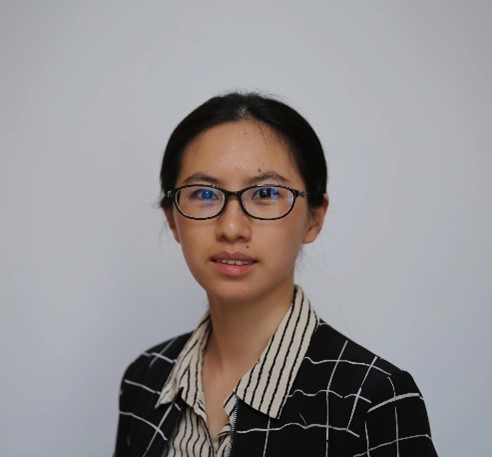 Postdoctoral Research Assistant
Centre: Centre for Public Health & Policy
Email: changqiong.wang@qmul.ac.uk
Profile
I am Postdoctoral Research Assistant at the Research & Action on Salt and Obesity Unit within the Centre for Public Health and Policy. I joined Professors Feng J He's and Graham MacGregor's team after I completed my PhD in Mathematics from University of Reading in 2018. I'm currently working on several projects to implement and evaluate salt reduction programmes to reduce the risk of non-communicable diseases.
Research
Research Interests:
Public Health Nutrition
Salt Reduction
Design, conduct and analysis of RCTs
Statistical Methods in Medical Research
Publications
Please click through to see a complete list of Changqiong's publications.
Featured publications
He FJ, Zhang P, Luo R, Li Y, Sun Y, Chen F, Zhao Y, Zhao W, Li D, Chen H, Wu T, Yao J, Lou C, Zhou S, Dong L, Liu Y, Li X, He Jing, Wang C, Tan M, Song J, MacGregor GA. App based education programme to reduce salt intake (AppSalt) in schoolchildren and their families in China: parallel, cluster randomised controlled trial. BMJ. 2022.
Li Y, Sun Y, Li X, Dong L, Cheng F, Luo R, Wang C, Song J, He FJ, MacGregor GA, Zhang P. Sodium and Potassium Excretion of Schoolchildren and Relationship with Their Family Excretion in China. Nutrients. 2021 Aug;13(8):2864.
Alonso S, Tan M, Wang C, Kent S, Cobiac L, MacGregor GA, He FJ, Mihaylova B. Impact of the 2003 to 2018 Population Salt Intake Reduction Program in England: A Modeling Study. Hypertension 2021;77:1086-1094.
Zhang P, He FJ, Li Y, Li C, Wu J, Ma J, Zhang B, Wang H, Li Y, Han J, Luo R, He J, Li X, Liu Y, Wang C, Tan M, MacGregor GA, Li X. Reducing Salt Intake in China with "Action on Salt China" (ASC): Protocol for Campaigns and Randomized Controlled Trials. JMIR Res Protoc 2020;9:e15933.
Tan M, He FJ, Wang C, MacGregor GA. Twenty-Four-Hour Urinary Sodium and Potassium Excretion in China: A Systematic Review and Meta-Analysis. JAHA 2019; 8: e012923