Alison Thomson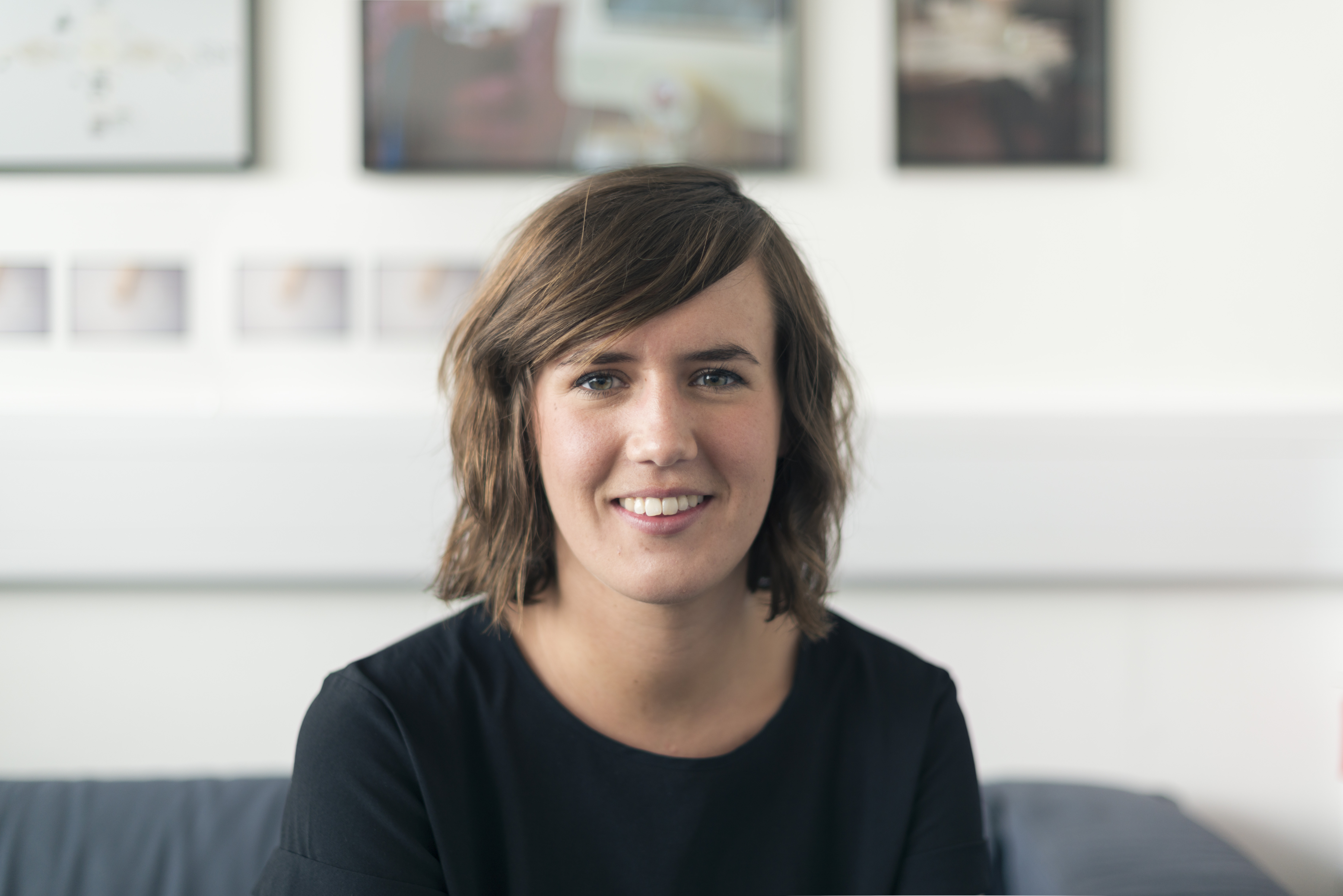 Lecturer in Patient Public Involvement and Public Engagement in Science
Email: a.thomson@qmul.ac.ukRoom Number: F107, Wolfson InstituteWebsite: www.digestingscience.co.uk
Profile
Alison is a designer and researcher currently based in the Preventive Neurology Unit, where she is a Lecturer in Patient Public Involvement (PPI) and Public Engagement in Science (PES). Her practice-based research sits at the intersections of PPI, PES, Science and Technology Studies and Design Research.
She aims to articulate how design-led methods can study the notion of 'patient experience' within both healthcare and medical research settings, leading to the design of more inventive service interactions.
Alison studied Design Interactions at the Royal College of Art, before completing her PhD in design-led research at Goldsmiths, University of London. She has collaborated with the Bart's MS research team in the Centre for Neuroscience and Trauma at QMUL since 2012, focusing on interactions between people with MS and researchers studying the condition. Her designs investigate how patient experiences of people with MS might be improved through speculative design, design-research and design-led interventions.
Research
Publications
Kuri A, Jacobs BM, Leddy S et al.

(2021)

,

Evaluation of remote assessments for multiple sclerosis in an in-home setting

$nameOfConference

Thomson A, Dobson R, Baker D et al.

(2021)

,

Digesting science: Developing educational activities about multiple sclerosis, prevention and treatment to increase the confidence of affected families

$nameOfConference

Reyes S, Suarez S, Allen-Philbey K et al.

(2020)

,

The impact of social capital on patients with multiple sclerosis

$nameOfConference

Reyes S, Suarez S, Allen-Philbey K et al.

(2019)

,

The Impact of Social Capital on Patients with Multiple Sclerosis

$nameOfConference

DOBSON R

(2019)

,

Visibility and representation of women in multiple sclerosis research

$nameOfConference

Reyes S, Giovannoni G, Thomson A

(2019)

,

Social capital: Implications for neurology

$nameOfConference

Thomson A, Aldam R, Giovannoni G et al.

(2018)

,

Making science digestible: the development of educational activities for children with a parent with MS, and the need to better engage families

$nameOfConference

Dubuisson N, Laws M, Paterson A et al.

(2018)

,

Self-monitoring visual function in Neurology

$nameOfConference

Dubuisson N, Bauer A, Marta M et al.

(2017)

,

PO124 Validation of an environmentally-friendly and affordable cardboard 9-hole peg test

$nameOfConference

Dubuisson N, Paterson A, Turner B et al.

(2017)

,

Self-monitoring visual function via a smartphone application

$nameOfConference

Dubuisson N, Bauer A, Buckley M et al.

(2017)

,

Validation of an environmentally-friendly and affordable cardboard 9-hole peg test

$nameOfConference

Thomson A, Raciborska D, Baker D et al.

(2017)

,

How to start a blog.

$nameOfConference

Thomson A, Giovannoni G, Marta M et al.

(2016)

,

Importance of upper limb function in advanced multiple sclerosis

MSLondon (ACTRIMS/ECTRIMS) 2016

Thomson A, Baker D, Giovannoni G

(2016)

,

Using social media to communicate with people affected by multiple sclerosis

$nameOfConference

Thomson A, Rivas C, Giovannoni G

(2015)

,

Multiple sclerosis outpatient future groups: Improving the quality of participant interaction and ideation tools within service improvement activities

$nameOfConference

Thomson A, Davis A, Paterson A et al.

(2015)

,

DESIGNING AN INFORMATION RESOURCE TO EXPLAIN DIAGNOSTIC LUMBAR PUNCTURE AND PROMOTE BEST PRACTICE

$nameOfConference

Thomson A, Davis A, Paterson A et al.

(2015)

,

Designing an information resource to explain diagnostic lumbar puncture and promote best practice

$nameOfConference

Thomson A, Espasandin M, Denholm T et al.

(2011)

,

Analysing and redesigning the outpatient experience for people with multiple sclerosis

$nameOfConference