Thank you for considering an application
To apply you'll need to:
Make note of the Queen Mary institution code: Q50
Make note of your chosen course UCAS code:

Economics and Politics

LL12 — BSc (Econ) (Hons)
LL2F — BSc (Econ) (Hons) with Integrated Foundation Year
LL2G — BSc (Econ) (Hons) with Integrated Foundation Year January Start
LL19 — BSc (Econ) (Hons) with a Year in Industry
LL18 — BSc (Econ) (Hons) with a Year in Industry and Integrated Foundation Year
LL17 — BSc (Econ) (Hons) with a Year in Industry and Integrated Foundation Year January Start
LL2Y — BSc (Econ) (Hons) with Year Abroad
LL2X — BSc (Econ) (Hons) with Year Abroad and Integrated Foundation Year
LL2Z — BSc (Econ) (Hons) with Year Abroad and Integrated Foundation Year January Start

Click on the link below:
Economics and Politics
Entry Year: 2022
9 study options
Overview
Examine the big issues facing the UK and the world from two different – and complementary – perspectives.
The study of economics leads naturally to questions about the policies of governments. Our Economics and Politics degree explores both topics in equal depth and is especially suited to anyone with an interest in public policy and government decision-making.
During the first two years you'll cover macroeconomics and microeconomics, and learn to apply quantitative techniques. Final-year options apply this core knowledge to more specialised areas such as labour, industrial and health economics, technology and innovation, and business cycles.
With a wide choice of politics modules, you can study the specific contexts of different countries – or take a broader view with themes such as globalisation, racism and political violence.
Structure
You can complete your Economics and Politics degree in three, four or five years. If you choose to spend a year studying abroad or take a year in industry, this will take place in Year 3, and the Year 3 modules will instead be studied in Year 4. If you are taking an integrated foundation year, this will take place before Year 1.
Year 1
Compulsory
Background to British Politics
Macroeconomics 1
Mathematical Methods in Economics and Finance
Microeconomics 1
Personal and Career Development Plan 1
Principles of Economics
Thinking Politically: Introduction to Concepts, Theories and Ideologies
Please note that all modules are subject to change.
Year 2
Compulsory
Games and Strategies
Macroeconomics 2
Microeconomics 2
Modern Political Thought 1
Personal and Career Development Plan 2
Political Data Research
Choose three (including at least one politics module and one economics module) from
Politics
Colonialism, Capitalism and Development
Comparative European Politics I: Context and Institutional Development
Foreign Policy Analysis
International Relations Theory
Modernity: Theories of the State, Economy and Society
Modern Political Thought 2
Politics of International Law
Power in Global Governance
The International Politics of Security
The International Politics of the Developing World
The UK and the EU
War in World Politics
Economics
Capital Markets 1
Economics of Social Issues
International Finance
International Trade
Money and Banking
Selected Topics in Macroeconomics
Please note that all modules are subject to change.
Year 3
Compulsory
Personal and Career Development Plan 3
Choose at least two Economics modules from
Environmental Economics
Labour Economics
Macroeconomic Policy
Political Economy
Public Economics
Choose at least two Politics modules from
British Social Policy Since 1945: The Politics of the Welfare State
Gender and Politics
Parliamentary Studies
Political Violence and Liberal Modernity
Populism: A Global Perspective
Populism in 21st Century Europe
Radical Politics Today
Socialist Political Thought
Utopia and Dystopia: Political, Economic and Literary Dreamworlds
Choose up to four from
Economics
Advanced Microeconomics
Applied Econometrics
Behavioural Economics
Business Cycles
Corporate Finance
Corporate Strategy
Development Economics
Economics of Technology and Innovation
Economics Project
Finance of Emerging Markets
Futures and Options
Health Economics
History of Economic Thought
International Financial Strategy
Topics in Econometrics
Politics
Africa and International Politics
Analysing Public Policy
Contemporary Russian Politics
Globalisation: Issues and Debates
Nationalism and Ethnicity in International Relations
Race and Racism in World Politics
The European Union
The Political Economy of Southeast Asia
The Political Life of Security Methods
The Politics of the Post-Colonial Middle East
US Foreign Policy
Please note that all modules are subject to change.
Study options
Apply for this degree with any of the following options. Take care to use the correct UCAS code - it may not be possible to change your selection later.
Integrated foundation year
International students can apply for our Economics and Politics BSc with an Integrated Foundation Year. The foundation year, taught on campus by Queen Mary lecturers, prepares you for the rest of the programme and can be started in either September or January.
Year in industry
Develop your business skills and spend a year on placement – apply for our Year in Industry option. You'll put your understanding of economics into practice in a real-world environment, gaining invaluable experience for your future career. Find out more.
Year abroad
Go global and study abroad as part of your degree – apply for our Economics and Politics BSc with a Year Abroad. Queen Mary has links with universities in Europe, North America, Asia and Australia (partnerships vary for each degree programme).
Find out more about study abroad opportunities at Queen Mary and what the progression requirements are.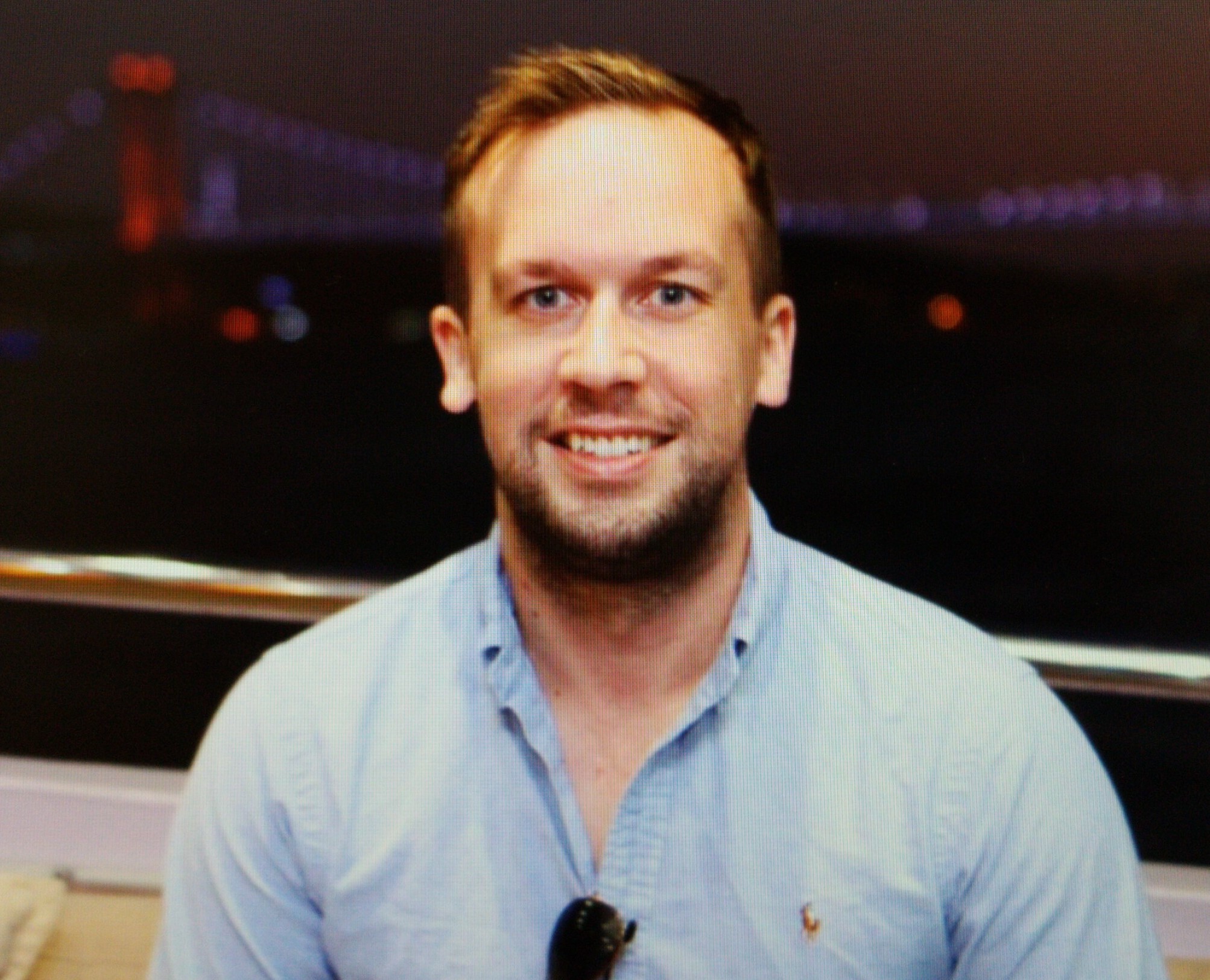 Doing Economics and Politics has allowed me to do two subjects I am really interested in. I like the diversity of topics within both subjects and the styles of learning are very different. I find it most interesting when the two topics overlap, for example using economic theory to describe political ideologies such as communism. It allows you to draw ideas from another area and adapt it.
Teaching
Teaching and learning
You will receive approximately three hours of weekly contact time per module, comprising lectures led by academic staff and smaller classes.
For every hour spent in class, you'll complete a further two to three hours of independent study.
Student Support at the School of Economics and Finance
Assessment
Assessment typically includes a combination of coursework (presentations, assignments, essay report writing, in-class tests, research and project work) and/or examinations in January and May.
Resources and facilities
The Schools of Economics and Finance and Politics and International Relations both offer excellent on-campus resources to aid your studies, including:
a trading floor set up with Bloomberg terminals
subscriptions to the major statistical databases and software packages used by finance and government
online access to the Financial Times and The Economist
the Mile End Institute, a major policy centre at Queen Mary bringing together research, policy-making and public debate to deepen the understanding of British politics, governance and public policy
Graduate Student Advisors – friendly and experienced postgraduate students who can offer support and advice
exclusive use of market-leading psychometrics software, meaning you will be able to prepare for job selection processes.
The Graduate Centre
You will study Economics and Finance in one of Queen Mary's newest buildings – the Graduate Centre which opened in 2017. The £39m building was built with energy efficiency in mind, and provides access to the latest banking and finance industry software used by economists in finance or government.
Our designated computer labs that have a wide range of industry packages including Eviews, Maple, Mathematica, Matlab and Stata. You can access economic and financial data through platforms including Macrobond, Wharton Research Data Services and The Economist, and get free access to popular industry publications.
The building itself has a Harvard-style lecture theatre and a number of spacious seminar rooms to facilitate your learning experience. The ground-floor Café Grad serves Starbucks Coffee, as well as a tasty selection of sandwiches, salads and cakes.
As an Economics and Finance student, you will also have full access to the university's academic and pastoral support. You will be assigned an academic adviser who will guide and support you throughout your studies at Queen Mary.
Funding
Loans and grants
UK students accepted onto this course are eligible to apply for tuition fee and maintenance loans from Student Finance England or other government bodies.
Integrated Foundation Year - January start
Please note that UK students accepted onto Integrated Foundation courses starting in January are not eligible for student loans from Student Finance England.
Scholarships and bursaries
Queen Mary offers a generous package of scholarships and bursaries, which currently benefits around 50 per cent of our undergraduates.
Scholarships are available for home, EU and international students. Specific funding is also available for students from the local area. International students may be eligible for a fee reduction. We offer means-tested funding, as well as subject-specific funding for many degrees.
Find out what scholarships and bursaries are available to you.
Support from Queen Mary
We offer specialist support on all financial and welfare issues through our Advice and Counselling Service, which you can access as soon as you have applied for a place at Queen Mary.
Take a look at our Student Advice Guides which cover ways to finance your degree, including:
additional sources of funding
planning your budget and cutting costs
part-time and vacation work
money for lone parents.
Careers
This degree offers professional training in economics and invaluable political understanding, alongside transferable research, analytical and communication skills.
Graduates move into government, policy, research or campaigning roles or into the commercial world, including large financial companies and professional services firms.
Recent Economics and Politics graduates have been hired by:
HM Treasury
International SOS
PwC
Royal Bank of Canada
Thomson Reuters.
Career support
Both Schools run regular careers workshops and events. Our annual 'Focus on Economics' and 'Focus on Finance' programmes offer exclusive workshops covering careers in consulting, government, investment banking, insurance, trading and more.
We arrange a number of work experience opportunities and organise a competitive Careers Taster Scheme where students visit a range of employers – which in the past has included Barclays, Lloyds of London and KPMG.
The School of Politics and International Relations offers one-to-one academic guidance, tailored workshops and external speakers on topics such as careers in public affairs and working in Parliament.
The Queen Mary careers team can also offer:
specialist advice on choosing a career path
support with finding work experience, internships and graduate jobs
feedback on CVs, cover letters and application forms
interview coaching.
Learn more about career support and development at Queen Mary.
Unistats data for these courses
Economics and Politics - BSc (Econ) (Hons)
Economics and Politics with Integrated Foundation Year - BSc (Econ) (Hons)
Economics and Politics with a Year in Industry - BSc (Econ) (Hons)
Economics and Politics with a Year in Industry and Integrated Foundation Year - BSc (Econ) (Hons)
Economics and Politics with Year Abroad - BSc (Econ) (Hons)
Economics and Politics with Year Abroad and Integrated Foundation Year - BSc (Econ) (Hons)
About the Schools
School of Economics and Finance
The School of Economics and Finance at Queen Mary is ranked fourth in London and 25th among all economics departments nationally by the Complete University Guide 2020.

As one of London's top Schools of Economics and Finance, we provide a solid foundation in economic and financial theory and practice, driven by research-led teaching from experts in the field, ensuring that not only will you be studying at the cutting edge of these disciplines, but also across a wide range of extracurricular school activities to enhance your learning experience.
School of Politics and International Relations
We're a growing School invested in high-quality teaching, and we pride ourselves on our friendly and informal approach. Our London location is home to the nation's Parliament, political think tanks and economic powerhouses, we host high-profile speakers, and we offer students regular contact with Westminster, Whitehall and the third sector.
Our staff are active researchers with diverse interests, from British politics to the Middle East, which is reflected in our teaching and the breadth of our programmes.