China Scholarship Council Scholarships
About the award
Level: PhD
Course: All PhDs in the Faculties of Science and Engineering and Humanities and Social Sciences
Country: China
Value: Full tuition fee waiver and living stipend (£1350/month) for 4 years
No. of awards: Typically 60 each year.
Deadline: Tue 31st January 2023
More information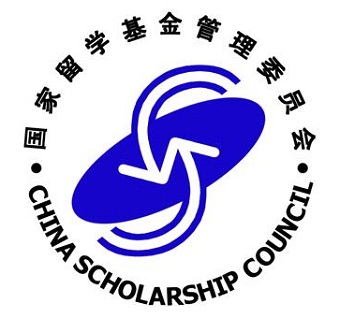 Queen Mary is one of the largest supporters of the China Scholarship Council (CSC) in the UK and awards
60
joint QMUL-CSC PhD scholarships every year.
Under the scheme, Queen Mary will provide scholarships to cover all tuition fees, whilst the CSC will provide living expenses and one return flight ticket to successful applicants. This scholarship is available to both new and continuing (current 1st year) students. Associate students who want to come to Queen Mary for 3-24 months are also able to apply.
Places are available in the following schools:
Science and Engineering
School of Biological and Behavioural Sciences- Key contact: Frances Healy
School of Electronic Engineering and Computer Science - Key contact: Melissa Yeo
School of Engineering and Materials Science - Key contact:

PGR Administrator
School of Mathematical Sciences - Key contact: Katie Hale
School of Chemical and Physical Sciences - Key contact: PGR Administrator
Humanities and Social Sciences
How to Apply
Applicants are asked to follow our usual online application process and identify themselves as CSC scholars.
The application form for each subject can be found by selecting your subject area from the drop-down menu. Make sure to choose "semester 1" and "full time". https://www.qmul.ac.uk/postgraduate/research/applying-for-a-phd/
For visiting/associate students, who are coming to Queen Mary for a short amount of time, as part of your current PhD, please apply via this page https://www.qmul.ac.uk/postgraduate/associate/
For applicants for Economics and Finance, you will first be admitted onto the MRes programme for two years. Then, subject to good progress, you will be transferred onto the PhD programme for the third, fourth and fifth years.
You must meet the IELTS requirements for your course and send the evidence to Admissions within plenty of time of CSC's application deadline. You are therefore strongly advised to sit an approved English Language test as soon as possible. your IELTS test must still be valid when you enrol for the programme. They are valid for 2 years.
The deadline for applications to Queen Mary is 31 January 2023.
Once applicants have obtained their offer letter from Queen Mary they should then apply to CSC for the scholarship by the advertised deadline. For September 2022 entry, applicants must complete the CSC application on the CSC website between 10 March - 31 March 2023.
For any questions about the Queen Mary/CSC partnership please contact international-partnerships@qmul.ac.uk, or for more detailed questions about your PhD proposal and the application process please contact your school on the contact details listed above.
Meet our Scholars
Chen Feng, PhD Computer Vision
Chen has a Master's degree in Controlling Science from Tsinghua University and is now studying for his PhD in the School of Electronic Engineering and Computer Science. He is researching representation learning problems in the computer vision area under the supervision of Prof Ioannis Patras.
Chen wanted to study in London as it's a modern city with great educational institutions. Queen Mary was the obvious choice due to the academic expertise in Computer Vision research here. The beautiful campus and international diversity of the staff and study body make research at Queen Mary particularly enjoyable.
Meng Xu, PhD Internet of Things
Meng studied for her Bachelors degree in Computer Science and Technology at Northwestern Polytechnical University, Xi'an. She is now studying for her PhD in the IoT2US Lab under the supervision of Dr Stefan Poslad. Her PhD thesis topic is Leveraging Augmented Reality and Sensors to Enable Smart Buildings Services. Her research interests are spatial intelligence, machine learning and deep learning, augmented reality and urban computing.
She enjoys the friendly and harmonious relationship between the students which allow her to enjoy the exchange of ideas in a multicultural context. Also, the laboratory equipment and study places for PhD students is great. Her main advice for future CSC PhD applicants is to connect extensively with your mentor to show your strengths and academic background, prepare your research proposal and explain your research interests and literature in detail, and finally, work hard on your English language!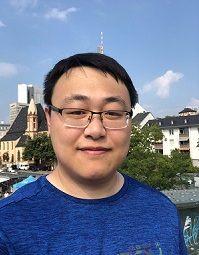 Peng Zhao, PhD Mathematics
Peng studied for his Master's in Theoretical Physics at the University of Chinese Academic Sciences. He is now studying "The Characteristic Initial value Problem in General Relativity" in the School of Mathematical Sciences under the supervisions of Dr Juan Valiente-Kroon. They are part of the Geometry and Analysis research group.
He applied to QMUL because of the strength of the general relativity research group and the multicultural experience you get from studying at an international university. The department has a great programme of meetings, seminars and conferences for PhD students to expand their horizons and develop their networks.