In the UK 2022 is an especially important year in LGBTQA+ history as it marks the 50th anniversary of the first UK Gay Pride organised by the Gay Liberation Front (GLF). This took place in London on 1st July 1972 (chosen as the nearest Saturday to the anniversary of the Stonewall riots of 1969).
For this year's LGBTQA+ Pride Month, we want to highlight your stories using your own words and voice. We would like to celebrate stories of your personal journey, individuality, your community, and being proud of who you are.
Hear from our LGBTQA+ community and allies about what Pride means to them.
Want to share your story? Tell us 'What Pride means to you'!
We are accepting profiles throughout Pride Month to share with our Queen Mary community. Please send your submission (approximately 200-300 words, along with a photo) via email to Darren Hunwicks (d.hunwicks@qmul.ac.uk) with the subject line 'What Prides means to me - Submission 2022'.
*Please note Pride Profiles represent the viewpoint and opinions of individuals and do not necessarily reflect a Queen Mary position
Professor Chloe Orkin (Pronouns: She/her)
Consultant Physician and Lead for HIV Research
Director, SHARE Research Collaborative for Health Equity
Academic Lead for Equality, Diversity and Inclusion
President Elect, Medical Women's Federation
I attended my first PRIDE nearly twenty years ago with the woman who was to become my wife. She couldn't be my wife then because the law did not permit a legally recognised union until 2005. We had just come back from Botswana where we had been setting up a HIV treatment programme together as the doctor-nurse romantic cliché with a twist! Before leaving for Botswana, we were sternly instructed not to come out to anyone because it was against the law and would jeopardise the programme. Indeed, the day we arrived I picked up a newspaper, on the front cover was a picture of two men behind bars following their exposure as gay men. We loved our work but it was a relief to visit South Africa (where I grew up) at weekends where being gay was legal. My wife asked me why we were being stared at in the street. While it was legal to be gay it wasn't yet widely accepted. So, returning to the UK and seeing a rainbow parade to celebrate people like us was wondrous and overwhelming in equal measure. There was still a lot to fight for.
I noticed a group of men marching under a colourful banner identifying themselves as miners. My wife explained that during the miners' strike, gay and lesbian people strongly supported the miners. Subsequently the miners supported us in our fight to repeal Section 28. I welled up. I felt part of the crowd and profoundly grateful to the miners and everyone else who has spoken out for people like me. Speaking up to achieve a fairer society for everyone remains vital. In my newly appointed role as Academic EDI Lead for SMD I commit to speaking up and to helping others to find their voice.
Alex Prestage (Pronouns: He/They)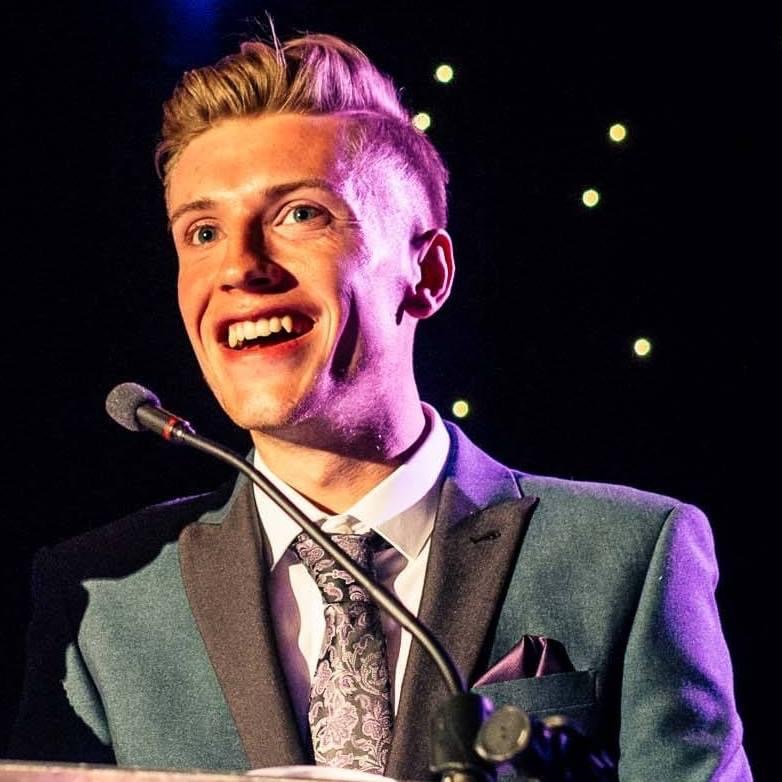 Head of Equality, Diversity & Inclusion and Executive Officer to the VP People, Culture & Inclusion
I remember the struggle of attending my first Pride, in Liverpool, as a student in the process of coming out.
I recall battling the internalised homophobia within me, and waves of anxiety - simultaneously questioning if I belonged and what would happen if I was 'caught' by someone I wasn't out to. It was an intimidating experience with no 'how-to-guide' for managing this maelstrom of emotions and feelings it provoked in me.
As I reflect on what Pride means to me now, it's radically different.
Pride in London each year marks the anniversary of me moving to the capital. It's possibly the most special day of the year for me. It marks the distance I have traveled – both geographically and metaphorically – and progress made in the world around us. It's usually a gloriously sunny day filled to the brim with a stunningly vibrant and diverse community I find it a fleeting chance for celebration and for reflection.
Among the joy, gin, glitter, rainbows and Cher, I remember why I once so dearly needed the affirmation of Pride - to combat the toxic internalised homophobia programmed into me growing up queer in a straight man's world; I take a moment to feel the rage and anguish that my queer siblings around the world are not yet free and equal; I take a moment to remember those that came before me; I take a moment to mourn my friends that didn't get the chance to make it this far.
Inasmuch, Pride continues to mean an awful lot to me and my community. It remains a heady mix of emotions for me – but they give me purpose and a reason to march.
Professor Rainbow Murray
Professor Rainbow Murray FRSA | Faculty Lead for Equality, Diversity and Inclusion | Director of Graduate Studies | School of Politics and International Relations
I came out to my parents after my first Pride - I realised that I was editing out so many details of my life, that I wasn't being my true self with them any more, and didn't want to lie or conceal myself from my closest family after celebrating my identity in a very public and visible way hundreds of miles away. So I told them, and there were two anguished days of silence, an then they accepted it, and that was that.
Pride, to me, means valuing and celebrating diversity. It means shedding the stigma attached to LGBTQA+ identities and having the confidence to be visible. It means expressing your individuality and also enjoying being part of a community. It means asserting your right to be yourself without shame or restriction; embracing your true self and being comfortable in your own skin. It encourages others to recognise all sexual orientations and gender identities as being of equal value. There is no right or wrong way to love or to live, as long as you respect the choices of others.
Ken Batty External Member of Council (Pronouns: He/him)
Senior Independent Director at the East London NHS Foundation Trust
Independent chair of the Nominations Committee at the Royal College of Emergency Medicine
Chair of Mosaic LGBT+ Young Persons' Trust
Trustee at two educational charities – Dr Frost Maths, and Inner Circle Educational Trust
I chair Mosaic LGBT+ Young Person's Trust and PRIDE is an opportunity for our young people to be truly themselves. For that one day, London becomes ours. The excitement the whole group feels is amazing. It is a very special day for everyone, but for those attending their first PRIDE it is a wonderful experience.
I remember my first PRIDE in 1984. It was far more of a protest than a celebration. The next year I attended with my boyfriend. We will be attending together again this year - 37 PRIDE marches later. Now legally recognised as a couple, no longer at risk of losing our jobs because we love each other, knowing hotels can no longer turn us away or shops refuse to serve us. We will have a lot to celebrate. We will also be aware that for our trans friends there is still a long way to go.
When I applied to be on the Council of QMUL I was able to talk, with a real sense of pride, about being part of the campaign against Section 28, being one of the founders of the Albert Kennedy Trust – the UK's LGBT+ homelessness charity, and the work I now do with Mosaic. When I first attended PRIDE things like that would almost certainly have ruled me out from being a Council member. Now it was what got the University interested. As we seek to become the most inclusive university of its kind, anywhere, we are determined that LGBT+ people will be fully a part of that and I am proud to have the opportunity to help take this forward.
Chenee Psaros (Pronouns: She/her)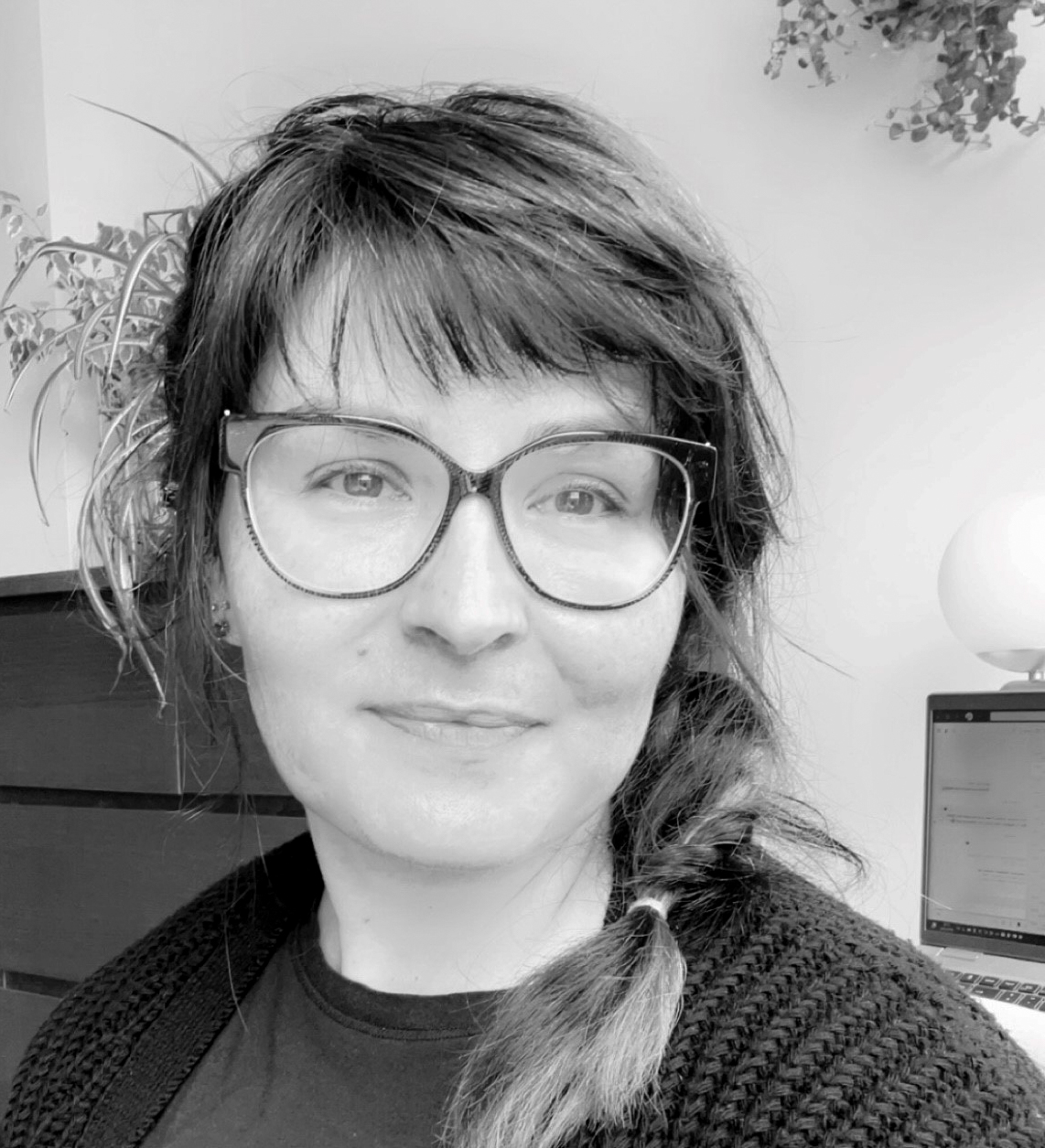 Pride to me is the way we accept ourselves and celebrate our diversity. It's revelling in the uniqueness that belongs to us as individuals and as a community. It is about accepting and uplifting all those who identify under our LGBTQIA+ umbrella.
I have been privileged enough to march in London Pride more than once and the experience of being seen and celebrated for who I am will be one that I will remember for the rest of my life. However, it saddens me that the UK, which was a leading force across Europe a few years ago, has seen the most significant drop in ranking in The International Lesbian, Gay, Bisexual, Trans and Intersex Association Europe (ILGA-Europe) rankings for LGBTQ+ rights in Europe. As a country, we went from being first in Europe in 2015 to being 14th last year.
The current government's failure to ban conversion practices for trans people and hesitation to reform gender recognition policy has led to the stagnation and corrosion of LGBTQIA+ rights. Policy makers' dithering has left gender non-conforming, non-binary, and trans people who haven't transitioned, usually the most vulnerable people in our community, at risk. LGBTQIA+ refugees are also at higher risk under this government. Those who have escaped persecution because of their sexual orientation and gender identity in their own country are even more vulnerable now as the government moves toward its plans to process asylum seekers in Rwanda - a country where queer people are routinely denounced.
We still have a lot of work to do fifty years on. There are things I am proud of in the UK, the Welsh and Scottish devolved parliaments are working hard towards being LGBTQ+ inclusive countries, regardless of Whitehall's inaction. I hope they will be able to move policy further in the future. Something else to be proud of is that in the last few years same-sex marriage has finally been extended to Northern Ireland.
After fifty years of Pride, we've made significant progress, but protecting those fiercely won victories will not be easy. As a community, there is more that unites us than separates us, we must fight collectively for everyone in our community. We cannot be complacent.
James Soderman (Pronouns: He/they)
Faculty Liaison Librarian for Science and Engineering, Library Services, Student and Academic Services
Pride to me is an action we do every day.
LGBTQIA+ is.
We are who we are.
Nevertheless, we still make daily choices on how much of our lives we express and share with our friends, families, work colleagues and strangers. There is still a risk of rejection, of violence. Just because we ARE.
Pride is a protest, a celebration and a call for everyone's inclusion, inner strength and solidarity.
One of my most treasured Pride memories happened on the Faroe Islands. LGBTQIA+ students and academics from many parts of world attended a weeklong conference in the capital Torshavn, and as its crescendo, we would all march in their first Pride Parade. There had been much controversy around this conference in the local media. Conservatives openly expressing their wishes to oust us into the sea. To rid the Faroe Islands from the sin we brought there. Parades had recently been attacked in Stockholm and Eastern Europe. With this in mind, I felt quite nervous at the start of the parade. I am sure I was not the only one.
The parade took us through the almost empty roads and later streets of Torshavn towards the Main Square. We could not have been more than 100 individuals parading that first time. When we got closer to the Square, we realised that there were many more people congregating there, many more than we were in the parade. They were very quiet while we marched toward them.
All of a sudden, someone at the Square started to clap their hands, and soon enough the whole crowd applauded us. They were there to support us. The media coverage had most likely inspired people, who might otherwise not have joined us, to do so that sunny day. To call for openness, progress and change.
Pride is after all a transformable, life inducing experience.
Sean Crowley-Smith (Pronouns: He/him)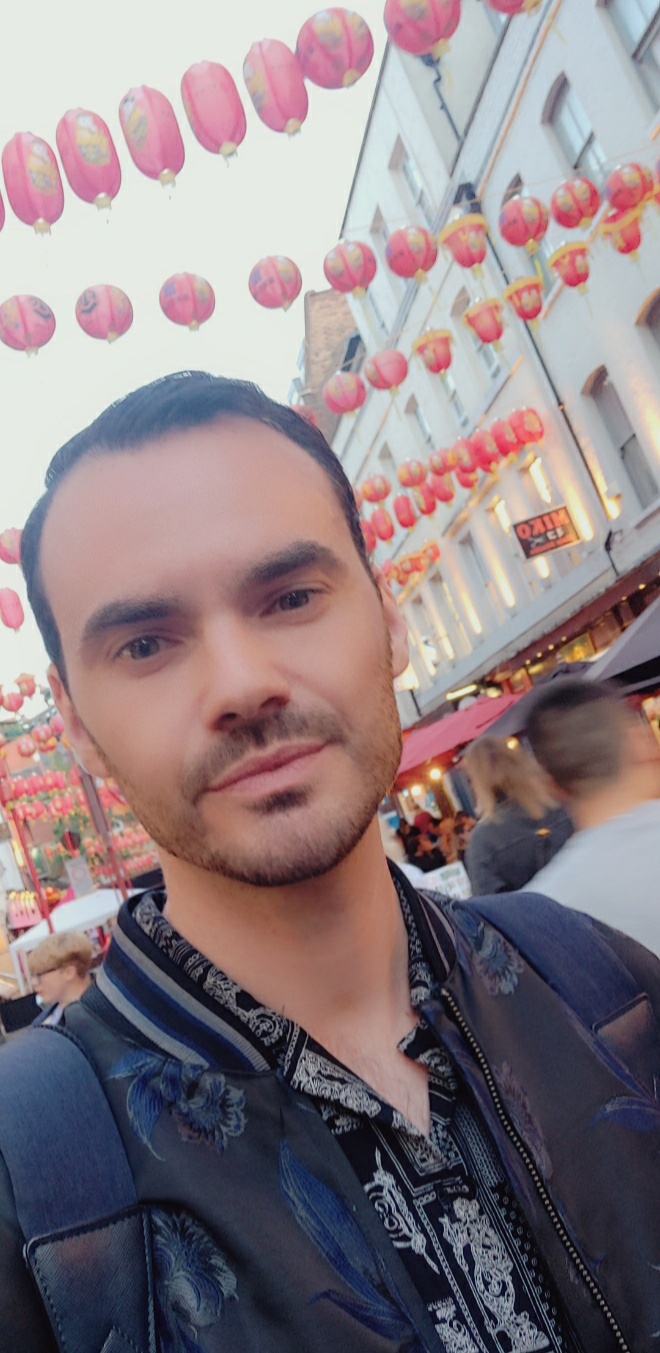 Deputy Early Years Manager / Inclusion Officer
Pride to me now, as it always has been, is a protest; a protest to be acknowledged as our authentic selves and as LGBTQA+ people within all aspects of our lives whether that be personal or professional.
I remember attending my first pride in London with some friends as a newly out gay man, the overwhelming anxiety I felt traveling on the bus with a rainbow painted on my face all eyes on us, I could hear the whispers of the public and the slurs that were said. However getting off the bus my heart was ready to burst, with immense pride and joy from knowing that I really was not alone.
Since then I have made the effort to support various LGBTQA+ groups including volunteering for London Friend.
Looking back over the years I still feel that there is a long way to go, particularly within education. I have worked for over 13 years in the early years sector and I have been told in previous work settings that we cannot acknowledge Pride Month. I've never been one to follow the mould, so I strive to make the acknowledgement of LGBTQA+ people and families visible within the early years- after all we have LGBTQA+ families in our nurseries and schools who deserve the same visibility as any other family group.
Our children within nurseries and schools are the future so now more than ever Pride remains important.
Kieran Hayde (Pronouns: He/him)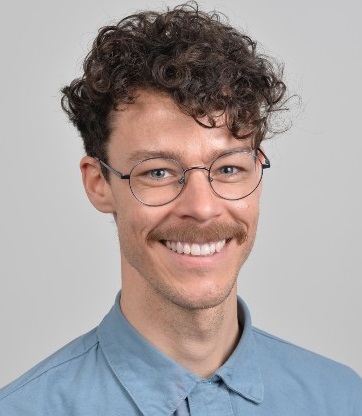 Marketing & Communications Officer
I remember the first time I went to Pride as a student in Manchester in 2005. It was new, exciting, and a bit scary, but I remember an overwhelming sense of belonging. It wasn't something I was necessarily looking for, but it felt great to be part of a community that was taking up space, protesting, holding hands in public, dancing with strangers, and being unapologetically queer. It felt like a celebration of our collective identity.
When I think about what Pride means to me in 2022, it's about fighting for the most marginalised and underrepresented members of our community. I'm an out, gay, white man living in London, which is a position of relative privilege in the queer community, so I'm showing up for folks in the UK and across the globe who aren't as fortunate, especially those who are systematically excluded and victimised based on their sexuality and/or gender. Pride month should always be a celebration of queer culture, but it's also be a time to educate ourselves and do what we can to try and make a difference.
As I reflect on this question, it is great to see how far we have come since my first Pride, but we need to be cautious in this era of social media slacktivism, pinkwashing, and rainbow capitalism and remind ourselves how much work we still have to do.