Support our mission
Our work and research would not be possible without the incredible generosity of alumni, friends, corporate donors and trust and foundations. Philanthropy is vital in helping us respond with agility to major global health needs as they emerge, attract global talent, and ensure that we can train the next generation of scientists and clinicians who are equipped to meet the challenges of the twenty-first century.
Fundraising Priorities & Our People
Research and innovation represent two of the main focuses of Queen Mary's 2030 Strategy. Our vision is to continue our sustained commitment to addressing local and global health challenges through interdisciplinary research and translational approaches.
We aim to build on our current successes and main research teams: cancer, cardiovascular, trauma, inflammation and population health, by focusing on key interdisciplinary initiatives.
By drawing together expertise across Queen Mary from areas including global and public health, infectious diseases, health data science, and environmental and social sciences, we are developing a Centre for Planetary Health that seeks not only to understand the complex networks that have an impact on global health, but to develop mechanisms that can track and monitor these disruptions to enable rapid prevention and interventions.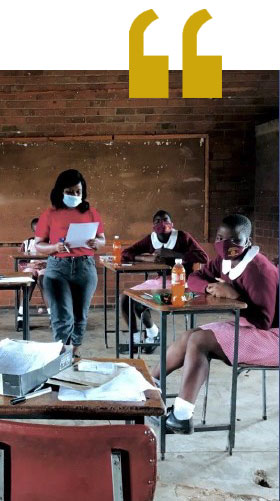 'The COVID-19 pandemic has thrown into sharp relief the permeable interfaces between the environment, humans, and animals, with zoonotic diseases now widely acknowledged by governments and policy makers as a major population threat. This threat will continue to be exacerbated by climate change and human reactions to the changing natural environment. The Centre for Environment and Health will enable solutions to these multifactorial challenges by bringing together experts from across medicine, the humanities, science, and engineering, to develop multi-pronged interventions to improve the outcomes of those most at risk from climate change.'
Jonathan Grigg
Professor of Paediatric Respiratory and Environmental Medicine
The complex socioeconomic instigators of violent crime, terrorism, and environmental disasters arising from climate change means that a cross-disciplinary approach in the prevention and management of these major events is essential.
With substantial investment, we aim to develop a Centre for Crisis Prevention, Management and Recovery which would provide a hub for international collaboration, made possible by dedicated facilities to support visiting academics and to collaborate virtually across borders.
Professor of Trauma Sciences and our lead Academic for the Crisis Prevention, Management and Recovery initiative, Professor Karim Brohi founded the trauma.org web site and the 'Trauma-list' international discussion group in 1995 to provide free, open access trauma education and information to doctors and other healthcare providers around the world, and to provide a community forum for consultations and advice on patient care and current practice. TRAUMA.ORG is currently the largest and most active specialty medical web site, providing a continuous international forum for the discussion of trauma care issues and for global trauma consultation.
The establishment of a dedicated Centre for Lifelong Health will signal a major investment in the health and wellbeing of our local community in East London, which is disproportionately affected by health inequalities. Our Centre for Lifelong Health will tackle the multiple challenges underlying these disparities in access to health as well as health outcomes.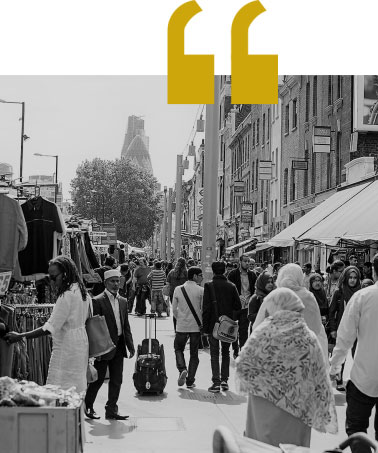 'In East London, we have already begun a large programme of work designed to enhance the treatments of those suffering from multiple long-term conditions, including obesity and type 2 diabetes, which often presents alongside depression and cardiovascular disease. Our studies have shown that South Asians are at particular risk of multimorbidity, and we are trying to uncover the underlying reasons for this by bringing together electronic health data and genetic information.'
Professor Steph Taylor,
Professor in Public Health and Primary Care
Deputy Dean for Research Impact.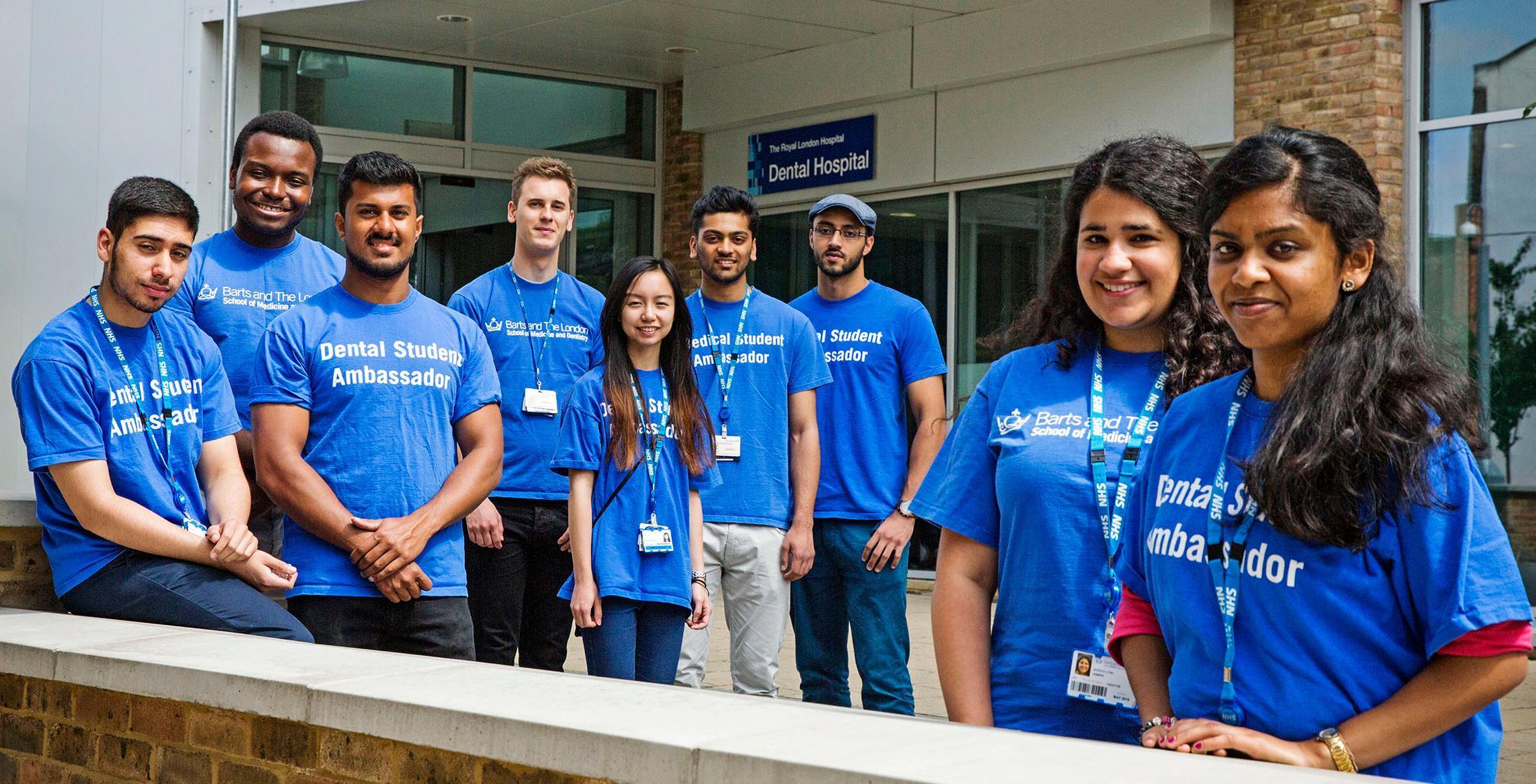 Supporting people at all levels
Your help will enable us to maintain our proud tradition of nurturing and supporting talented students and staff regardless of their background and circumstances, and to continually enhance our strong engagement with our local and global communities.
Improving our research and learning facilities
Your support will help us continue to provide world-class learning and research environment for students and staff. Over the coming years, we aim to redevelop some of our existing estate and to upgrade and upscale our digital capacity and estate to ensure that we offer a learning environment that is inclusive, accessible and promotes innovation through learning.
Your gift in action
Our School of Medicine and Dentistry has roots in two historic hospitals, both of which have witnessed significant societal, health and economic shifts across London and nationally.
Today, our history continues to feed into our research and education agendas, which are directly informed by the local communities we serve.
Our generous supporters have enabled us to continue growing the scope and reach of our work. The dedicated support of our donors and partners helps us undertake ambitious research projects and cross-disciplinary initiatives, support scholarships and bursaries and provide a world class research and learning environment for our students and academics.
Long-standing supporters
Most of our funding currently comes from government (15%), key national charities (60%), and several commercial partnerships (25%).
We have strong links with Cancer Research UK who recently awarded us £10 million to renew the status of our Barts Cancer Centre as an official CRUK research centre, while the World Health Organisation has recognised our Unit for Social and Community Psychiatry as one of their designated collaborating centres. We have also recently launched a research partnership with UCL Institute of Neurology and the Brain Tumour Charity and have established a Brain Tumour Research Centre of Excellence at our very own Blizard Institute.
Our work with the National Institute for Health Research, the largest national clinical research funder in Europe, includes an award of £6.5 million to establish the NIHR Biomedical Research Centre for cardiovascular research.
Moreover Researchers at our William Harvey Research Institute have received a £1m Accelerator Award from the British Heart Foundation to attract the very best clinical scientists to the medical school to understand, diagnose, and treat heart muscle inflammation, an insidious and often undiagnosed disease that can affect young people.
Significant funding from the Wellcome Trust and Medical Research Council helped establish the Genes & Health programme, one of the world's largest community-based genetics studies based in our Centre for Population Genomic Medicine.