Thank you for considering an application
To apply you'll need to:
Make note of the Queen Mary institution code: Q50
Make note of your chosen course UCAS code:

History

V101 — BA (Hons)
V111 — BA (Hons) with Year Abroad

Click on the link below:
2 study options
History
BA (Hons)
Key information
Degree

BA (Hons)

Duration

3 years

Start

September 2022

UCAS code

V101

Institution code

Q50

Entry Requirements

UK fees

£9,250*

International fees

Fees for 2021 entry will appear here shortly
*These fees are for the 2020-21 academic year and are provided as a guideline. Fees for 2021-22 have not yet been set.
History with Year Abroad
BA (Hons)
Key information
Degree

BA (Hons)

Duration

4 years

Start

September 2022

UCAS code

V111

Institution code

Q50

Entry Requirements

UK fees

£9,250*

International fees

Fees for 2021 entry will appear here shortly
*These fees are for the 2020-21 academic year and are provided as a guideline. Fees for 2021-22 have not yet been set.
Overview
Build your degree around the areas of history that excite you most, with an exceptional choice of modules.
Taught by our internationally renowned academics, history at Queen Mary spans historical periods, regions and ideas. This programme is the broadest and most popular of our history degrees, giving access to the full range of modules offered by the School, which provide global perspectives on the histories of Africa, Asia, Europe and the United States.
In your first year you'll learn about the history of Britain and Europe from 1100 AD to the present day, and choose from modules covering global and US history, or themes such as race or the history of ideas.
In each of the second and third years you'll choose from a range of modules, in subjects as diverse as as the history of human rights, the history of film, the making of New York City and gender in medieval Islam.
You can also focus on a particular field, such as the history of political thought, religion, art or architecture.
Structure
You can complete your History degree in three or four years. If you choose to study abroad, this will take place in Year 3 and Year 3 modules will instead be studied in Year 4.
Year 1
Compulsory
History in Practice

Unravelling Britain: British History since 1801

Global Encounters: Conquest and Culture in World History
And at least one from
Europe 1000-1500: The Middle Ages and their legacy
Reformation to Revolution: Europe and the World 1500-1800
Choose from
Building the American Nation: 1756-1900
Screening History: Representing the Past in the Contemporary Historical Film
The Foundations of Modern Thought: Introduction to Intellectual History
Europe in a Global Context since 1800

Controversies of Science and Technology in the Making of the Modern World
Please note that all modules are subject to change.
Year 2
Compulsory
Choose from over 25 modules, such as
A Century of Extremes: Germany 1890 – 1990
Chartists, Rebels and Suffragettes: Democracy in Britain, 1830 – 1928
Freedom and Nation: The State in Post-Colonial Africa, 1956 – 2006
From Muhammed to the Ottomans: A History of Medieval Islamic Societies
Human Rights in History: Origins, Foundations, Prospects
Japanese Film: History, Culture and Fantasy
London and its Museums
Race in the United States: Slavery to Civil Rights
The Buildings of London I: From the Ashes of Fire to the Capital of Empire
The Crusades 1095 – 1291
Violence and Modernity in Twentieth-Century India
Please note that all modules are subject to change.
Please note that all modules are subject to change.
Year 3
Compulsory
History special subject and dissertation module in one of 15+ subjects, which may include
Behind Closed Doors: House, Home and Private Life in England, 1660-1850
Making Thatcher's Britain: The Thatcher Revolution, 1975-1997
Slaves on Horses: State and Society under the Mamluks
The Kennedy Years
The War on Terror

Choose from over 25 modules, such as
Cold War America 1945 – 1975
Gotham: The Making of New York City 1825 – 2001
The Body in Science, Medicine and Culture since 1832
The Germans and the Jews since 1871
The History of Emotions
The World that Jane Austen Knew: Women, Gender and Culture in England
Totalitarianism: History & Theory of Twentieth Century Authoritarian Politics
Witches, Demons and Magic in Late Medieval and Early Modern Europe
Please note that all modules are subject to change.
Study options
Apply for this degree with any of the following options. Take care to use the correct UCAS code - it may not be possible to change your selection later.
Year abroad
Go global and study abroad as part of your degree – apply for our History BA with a Year Abroad. Queen Mary has links with universities in Europe, North America, Asia and Australia (partnerships vary for each degree programme).
Find out more about study abroad opportunities at Queen Mary and what the progression requirements are.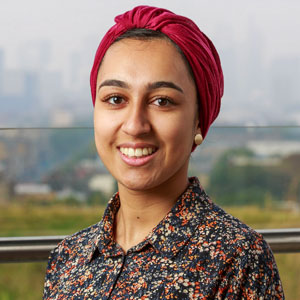 Studying history has given me the chance to explore civilisations I never even knew existed. From medieval monks to modern day Britain, my eyes have been opened to a vast array of cultures.
Teaching
Teaching and learning
For each module you'll usually receive two hours of weekly contact time, typically comprising a one-hour lecture followed by a one-hour seminar.
Formal teaching is supplemented by one-to-one discussions in staff office hours and feedback sessions.
For every hour spent in class, you'll complete a further two to three hours of independent study. This time is spent reading, preparing for study sessions, working on projects and revising for exams.
Assessment
Assessment typically involves a combination of examinations and coursework, or coursework only. Coursework may include essays, diaries, case-studies and oral presentations.
In your final year you'll work on a dissertation worth 25% of your final year mark, researching a specialised area of history that particularly interests you.
Resources and facilities
The School offers excellent resources to aid your studies, including:
membership of the Queen Mary Library, the University of London Library at Senate House, and reading access to other college libraries within the University of London
a vibrant History Society
the Queen Mary History Journal, a major scholarly publication stocked by the British Library, which is written, produced and edited entirely by students
a central London location that offers ready access to a wealth of world-class libraries, archives, museums and galleries
opportunities to attend Public History Unit Lectures.
Entry requirements
Non-UK students
We accept a wide range of European and international qualifications in addition to A-levels, the International Baccalaureate and BTEC qualifications. Please visit International Admissions for full details.
If your qualifications are not accepted for direct entry onto this degree, consider applying for a foundation programme.
English language
Find out more about our English language entry requirements, including the types of test we accept and the scores needed for entry to the programme.
You may also be able to meet the English language requirement for your programme by joining a summer pre-sessional programme before starting your degree.
Further information
Funding
Loans and grants
UK students accepted onto this course are eligible to apply for tuition fee and maintenance loans from Student Finance England or other government bodies.
Scholarships and bursaries
Queen Mary offers a generous package of scholarships and bursaries, which currently benefits around 50 per cent of our undergraduates.
Scholarships are available for home, EU and international students. Specific funding is also available for students from the local area. International students may be eligible for a fee reduction. We offer means-tested funding, as well as subject-specific funding for many degrees.
Find out what scholarships and bursaries are available to you.
Support from Queen Mary
We offer specialist support on all financial and welfare issues through our Advice and Counselling Service, which you can access as soon as you have applied for a place at Queen Mary.
Take a look at our Student Advice Guides which cover ways to finance your degree, including:
additional sources of funding
planning your budget and cutting costs
part-time and vacation work
money for lone parents.
Careers
As a history graduate, you can apply your degree knowledge directly to a career in museums, education or the arts and heritage sector. Our graduates are also highly employable in other sectors and commonly enter roles in publishing, journalism, policy, consumer and social research, management consulting and the Civil Service – making use of skills gained from the programme, including verbal and written communication, research, critical analysis and attention to detail.
Recent graduates from the School of History have been hired by:
Bank of England
Croud Marketing
Deutsche Bank
Gillamor Stephens
J.P. Morgan
LexisNexis.
Career support
The School of History has a dedicated Careers Consultant who can offer specialist advice. We hold an annual 'History Futures' event where you can meet former students and discover how their studies have helped them progress in their career.
The Queen Mary careers team can also offer:
advice on choosing a career path
support with finding work experience, internships and graduate jobs
feedback on CVs, cover letters and application forms
interview coaching.
Learn more about career support and development at Queen Mary.
Unistats data for these courses
History - BA (Hons)
History with Year Abroad - BA (Hons)
About the School
The School of History is ranked 11th in the UK by the QS World University Rankings by Subject 2018. Our staff are at the forefront of research in their respective fields - world-leading scholars engaged in innovative teaching and bringing history to the wider public on TV and radio.
We regularly collaborate with other institutions such as the Royal Collection Trust, the National Maritime Museum, the Geffrye Museum and the V&A – giving you unique opportunities to meet curators and attend private viewings.
The School is home to a number of exciting research centres, including Centres for the Study of the History of Political Thought, Renaissance and Early Modern Studies, and the History of the Emotions, so the teaching you receive is informed by leading-edge research.